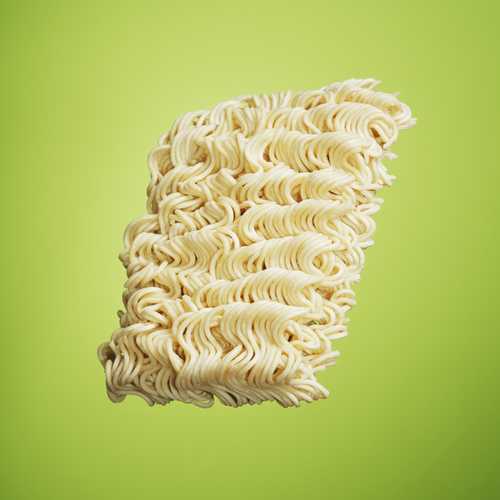 Budget Eating Is Possible
Keeping your college kid eating while at the same time balancing their food budget is a real challenge. Through the years, I have experimented with various approaches to teaching my daughters to live on a budget. Even when they lived at home, they had their own bank accounts and never had carte blanche when it came to spending. So when it was time to leave for college, the discussion about budgeting took on a more serious tone.
Perhaps your student is actually able to stick to a budget. My daughters needed more guidance, and they both struggled at the beginning. Eventually they got it (for the most part). I admit that it was hard telling my daughter, as I watched her monthly allowance dwindle, that she had better be a bit more cautious. More than once I suggested stocking up on peanut butter or ramen noodles for the next few meals until her scheduled college allowance arrived. I knew, though, that the gift of teaching her to budget her money would be far more useful than the pain I was feeling about delivering that message. Did I feel bad knowing she occasionally had to stay back when her friends headed out for sushi? Absolutely. But "Parenting is painless," said no parent ever.
Good News
The good news is that there are plenty of places around UF's campus that make sticking to a budget possible. There are also a few good tricks. For instance, if your student has a meal plan, encourage them to bring back a few snacks from the dining room for later. There is nothing wrong with leaving with a banana, apple, or hardboiled egg for some quick brain food. And if their meal plan allows unlimited visits during each day, planning their treks across campus to include quick stops for a snack and drink gets them the most meal bang for that dining hall buck.
Off campus, check out Hooked, a free app that offers deals at local restaurants around Gainesville. A friend purchased the upgraded version for $3 a month and, in two months' time, had calculated that she had saved $26.  Another popular app available in Gainesville is Tastebud.  Students can save up to 50% at participating restaurants, including Blaze Pizza, Chick-fil-A, Domino's, Relish, Smoothy King, Pita Pit, and Burrito Famous. Students are very adept at using technology to help them save money, just encourage them to do so safely.
Have them check at some of their favorite places to see if they give any student discounts, or money off their bill if they check in on Facebook (Bento gives $1 off). Many restaurants have weekly specials that can help their food budget go farther. There are other places to eat on campus that are budget-friendly too.
Students' Favorite Budget Eats
4 Rivers – Counter-serve joint featuring Texas-style BBQ, home-style sides & sweet treats. Located on Archer Road.
Bento Asian Kitchen & Sushi – Now has 3 locations in Gainesville. The newest location is in the base of The Standard at Gainesville Apartments right across from the University of Florida campus. Ideal for a quick, fresh-to-order lunch or dinner. Also located on Archer Rd and one on Newberry Road.
Blaze Pizza – Located on Archer Road,  you can create your own artisanal pizza or choose from one of their own signature pizzas. Gluten-free dough available.
California Chicken Grill – Located on SW 34th Street, choose from wraps and sandwiches, wings, salads and more. Register on their website for discounts.
Chipotle – There are 3 locations in Gainesville: 13th Street, University Drive, and Archer Road. Choose from burritos, bowls, tacos and salads with your choice of meat or sofritas (for vegans or those who want a meat alternative), rice, beans, salsa, guac and more.
Felipes – Located on University Ave, they specialize in made-to-order Mexican food while offering a flexible rewards program. You can't go wrong at a place whose motto is "Eat. Earn. Enjoy."
La Tienda – Located on 13th Street, this Latin favorite includes tacos, tortas, sandwiches, and homemade tamales on the weekend. Not only will you find the enchiladas, flautas, and fajitas you crave, but you can score authentic Mexican products and groceries.
Mi Apa – Located off of Archer, they specialize in Cuban sandwiches, arepas, and other old world Cuban recipes. Their premise is fast and affordable while "authentic, delicious, and made from scratch." Check their website for daily specials and reward programs.
Zoe's Kitchen – Located on Archer Road, Zoe's Kitchen serves a traditional Mediterranean menu in a fast service fashion. You'll find baked feta, various hummus flavors, salad choices that include Greek and Mediterranean, sandwiches and pitas, Piadina, kabobs, and bowls.
Word of mouth, one budget-constrained-student to another, will eventually lead your student to even more deals out there. And learning how to pool resources can be another facet of getting the most from a collegian's food dollar. After all is said and done, when your student can manage their income after college, they will thank you. Many figuratively, but mine did literally — Mom Moment Win!!! Even greater thanks is knowing they are eating well while sticking to a reasonable budget; that's truly an enduring life skill.  By the way, don't expect them to want to dine at these budget-friendly places when you visit. That's when they will be hoping for a meal at all the restaurants they can't afford on their college allowance.
Pass on these great tips, tell your friends and like us on Facebook, Instagram,  Twitter, and Pinterest. Sign up for other great tips at haveuheard.com. Are you new to HaveUHeard? Here is how to best use the site.