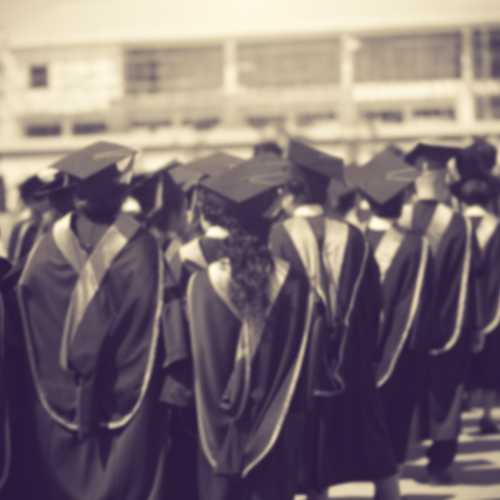 Remember When…
Remember how when our kids were little we couldn't envision them leaving us and going off to college? Now, if you are like me, you can't believe how quickly the time went. It continues to rush by and before you know it, college graduation will be here. I am not trying to scare you; I just want to give you ample time to make those hotel reservations. Similar to football weekends, graduation weekend hotels are at a premium. People book them a year out. No joke. I literally booked my rooms a solid year before my son graduated. (Don't know where to stay, check out our blog on hotels here.)
Be sure to check the policy with whichever hotel you choose, but if possible, book more rooms and cancel later when Grandpa decides he isn't up to the four plus hour drive. It is far easier to cancel than to try to find a room in February for May graduation for Aunt Sadie who decided she just can't miss it. I actually booked three rooms, but only used two. Instead of canceling the last one though I passed it to a friend who found herself short a room. There is always someone in need. If you are booking multiple rooms, just a tip; put them in different names because if you have them all in your name, and you need to cancel a room, the hotel may have to cancel the entire reservation. This actually happened to a friend of mine.
August and December graduation reservations may be a tad easier, but there are far more students graduating then than you may think, so don't hesitate to book early. UF lists the diploma dates, which means that will be the weekend of graduation. As of today, the next few graduation dates are the weekends of May 4th, 2018 and August 11th, 2018. Check the website for which day and time is your student's commencement as it goes by degree level and their specific college.
And, most importantly, make sure your student has met all of the requirements. There would be nothing worse than heading up to UF for graduation only to find out your student has not fulfilled ALL requirements. See the checklist here.
Reservations, Reservations, Reservations!

Remember to make restaurant reservations as well. Generally, restaurant reservations can't be made as far in advance as hotels, but due to the crowds, you will definitely want a reservation. I actually called so far in advance they couldn't make it yet but told me when to callback so I could be one of the first to reserve the date and time I needed. I marked my calendar and all worked out beautifully. Check out our blog for restaurants that take reservations here.  Some of the restaurants allow reservations on Open Table (not for large parties) but some will require a non-refundable deposit that gets applied to your bill.
Finally, I know you are going to want some great photos. Many students (particularly photography enthusiasts) will offer their services to take some amazing pictures around campus for a reasonable price days before graduation. One of my favorite photos of my daughter and a few of her besties (they shared the cost) was taken on the football field. Of course, everyone wants a picture in front of the Albert and Alberta, so the crowds will be massive. Encourage them to book their photo session very early in the morning. It is cooler then too. And once you get there and want those family pics with your student adorned in cap and gown, be sure not to leave it for right before or after the ceremony, because that is what everyone else will do and you will literally wait in a LONG line to snap a few by the famous statue. UF does contract with a private vendor who photographs each graduate as they cross the stage. If you are able to locate your student in the sea of graduates and can carefully follow their place in line, they also show them crossing the stage on the jumbotron with their name and degree. You can try to photograph that as well. I ended up going back to the recorded ceremony and, after 45 minutes of forwarding and rewinding, found her, paused the video and took a screenshot. One of the many fun parts of watching graduation is seeing the creative caps designed by the students. I think my daughter spent several weeks perfecting hers.

Keep your water bottles, balloons and wrapped gifts at your hotel or in the car as they are prohibited at graduation (as are the more obvious weapons, alcohol, and air horns). Flower bouquets are available for sale inside the O'Connell Center for $10, $20 or $30 depending on the size. There is only a small selection. Our recommendation is to pick up flowers in advance. You may get them from Publix or any other local supermarket or we were very pleased with our purchase at The Flower Shop located at 3749 W. University Drive.
HaveUHeard that you will need to go through a metal detector before entering. The lines are extremely long if you have a purse or bag. If you don't have a purse or bag, get in that line and go save seats for your party; however, please note that cell phone service is very limited inside the center so you may need to be in the hall outside the seating areas to get service. Additionally, parking is very difficult.  Check out commencement parking information here.

Seating is on a first come, first serve basis with special accommodations for those that need it. You will need to contact the ceremony venue (O'Connell Center, 352-392-5500) at least two weeks in advance. Finally, if family and friends cannot make it to the ceremony, UF does have a live webcast of graduation. I am still able to pull up my daughter's graduation ceremony from 2014.

For more great tips, read through our other blogs, follow us on Facebook and Instagram at www.haveuheard.com and share with other parents you know.