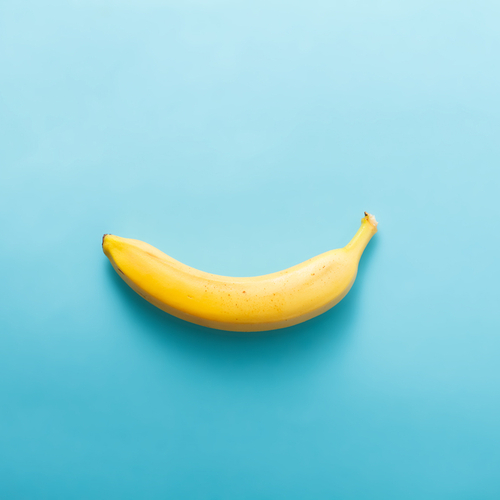 Mid-Day Munchies- what's for lunch?
The best part of lunch is the break it gives you in the middle of the day! But it's even better when you're enjoying the meal as well. Like any college town or city, there are literally hundreds of dining options in Gainesville from fast food to fast-casual, from family-style to fine dining. The more time my daughter spends there, the more places to eat we have discovered. (Food is a big draw for us, can you tell?)
Some are old favorites from when her sister was a Gator undergrad. Some are happy new finds that have quickly become habit-forming.  No matter which direction your taste buds or price preferences are pointing, you will find your share of burgers, pizza, Mexican, Asian, barbecue, sushi, salads, and Mediterranean cuisine. And more! Of course, if you are in a hurry, Croutons and Pollo Tropical can both be found in the Reitz Union, and no one will go hungry.
A UF Lunch Tradition
On-campus, and nearly as convenient as the Union is one of UF's hallmark lunch experiences. You would think because it has a regular space in my daughter's midday meal rotation, she would want anything but that when I come to visit…and to foot the bill. It is, however, almost always our first meal together when I'm there on a weekday. You'll find Krishna lunch at the corner of Krishna Lunch Lane and Newell Drive on the Plaza of the Americas. On a sunny day, there's no more festive al fresco dining – which also happens to be vegetarian even though we're not – than the sights, the musical sounds, and the spice of Thai Curry or the like. And there's nary a pinch to your pocketbook, leaving funds for more lunch fun…or a fancy dinner.
Your lunch choices will often depend upon whether you are touring with a prospective student or making a visit to your established Gator, who will undoubtedly be clamoring for a good meal. Some things to consider beforehand are price and time. HaveUHeard that it is not unusual for there to be a considerable wait at some of the more popular lunch spots – even with a reservation – during a game weekend, official tour dates, or graduation? Many of the restaurants on our breakfast, brunch and dinner blogs also serve lunch, so be sure to check them out as you refine your lunch plans.
Near Campus — Walking
Bento Asian Kitchen & Sushi — Now with 3 locations in Gainesville, the newest location is in the base of The Standard at Gainesville Apartments right across from the University of Florida campus. Additional locations are on Archer Rd and Newberry Road. Students can pick between a rice or noodle bowl or a box that includes salad, string beans, and rice. They also have a sushi menu and build your own poke bowl.
Chipotle – There are 3 locations in Gainesville: 13th Street, University Drive, and Archer Road. Choose from burritos, bowls, tacos and salads with your choice of meat or sofritas (for vegans or if you just prefer a meat alternative), rice, beans, salsa, guac and more.
Dick Mondell's Burgers and Fries — 412 SW 4th Ave in Gainesville. Its name says it all, but the burger selection does include chicken, veggie, and "Impossible" burgers. Save time and room for the Housemade Cookie Ice Cream Sandwiches.
Felipe's – Located on University Ave, they specialize in made to order Mexican food.
Impulse Nutrition — Located on SE 2nd Avenue Downtown, this smoothie and juice place is popular after workouts or for those looking for a great protein shake as their midday meal.
Just Salad — Gainesville's newest salad place; many who live in New York are familiar with this concept. From their healthy salads, wraps, and bowls to their avocado toast, chicken noodle soup and smoothies, they aim to serve affordable healthy food with their 10 items under $10.
Nekter — Located in Midtown on W. University. A juice bar with all the juice, smoothie, and fusion fixin's. Also serving acai bowls and featuring Skoop, their spin on a frozen treat.
Mi Apa – Located off of Archer, they specialize in Cuban sandwiches, arepas, and other authentic Cuban cuisines. Check their website for daily specials and reward programs.
Pop-a-Top General Store — Two locations: one on Depot Avenue and one on University Drive. This is a corner store that meets restaurant meets downtown deli, specializing in freshly made grab-n-go sandwiches, salads, baked goods and more. It also serves specialty soda, craft beer, liquor, wine, etc.
Sababa — Located near downtown. Small, counter-serve Israeli cafe with a patio & kosher favorites like falafel & shakshuka.
SubLIME Tacos — Located at 317 SW 4th Ave (Downtown), here is another version of a build-your-meal Mexican restaurant, this one Baja-style. You can choose your own protein (including shrimp and barbacoa), or opt for seasonal veggies if you're vegan or vegetarian. It's a great and tasty way to get your lunch greens on.
SweetBerries – Located on NW 13th Street just west of University, they are known for their frozen custards with many tasty toppings. Even though they are known for their Concrete – their frozen custard with mix-ins of choice served upside down (thus the reason it is called concrete) – they also offer healthy deli sandwiches (tempeh can be substituted for any meat) and salads.
ReFresh – located in Midtown on West University Drive. They are known for their healthy menu including Acai bowls, Smoothies, Cold Pressed Juices and Shots, Wraps, Salads, and Bagels.
Taziki's Mediterranean Café — Located in Butler Plaza off Archer, this is a healthy favorite among students, featuring daily specials and traditional Greek fare including soups, salads, and gyros with fish, seafood, lamb, poultry and vegetarian options.
Near Campus — Driving
Big Island Bowls — Located on NW 8th Avenue, they serve up smoothies, acai bowls, poke bowls and Buddha bowls.
City Slice – Located at 3117 SW 34th St and offering "Big Slice, Small Price" pizza pleasure. They also offer daily lunch specials and an assortment of Italian dishes.
Dave's New York Deli — Great place for matzoh ball soup in Gainesville, it's located in Tioga Town Center, which is a bit of a drive from campus. Known for its authentic NY Pastrami and Corned Beef.
4 Rivers — Counter-serve joint featuring Texas-style BBQ, homestyle sides & sweet treats. Burnt ends or brisket, you'll always find the Peace, Love, & BBQ they tout. Located on Archer Road.
Maple Street Biscuit Company – Located in Butler Plaza off Archer. Offering "Comfort Food with a Modern Twist," you've never had biscuits quite like this. Our family favorite is the Squawking Goat, but even our biscuit-averse family member hasn't found a menu item he doesn't like here. The restaurant stops serving at 2 pm, so this is an early-to-lunch place. They are closed on Sundays.
MidiCi Italian Kitchen – Located at Celebration Pointe, they feature Neapolitan wood-fired pizza and authentic pasta, all made with fresh, natural ingredients.
Red Rice Kitchen – Located just off Archer, this small but sweet Asian Fusion restaurant offers everything from soup (pho) to nuts (peanut sauce), and everything sticky rice and spicy in between.
Zoe's Kitchen — Located on Archer Road, they serve a traditional Mediterranean menu in a fast service fashion. The menu includes baked feta, varied hummus flavors, various salads including Greek and Mediterranean, sandwiches and pita, Piadina, kabobs, and bowls.
On-Campus
Au Bon Pain — Newell Hall
Camellia Court Café – Lunch on the lower level at the Harn Museum
Chick-fil-A – Various campus locations
Jamba Juice — Turlington Plaza
Moes – Located at the Racquet Club Dining Center
POD Market, KFC and Boar's Head sandwiches — Little Hall
Starbucks — Various campus locations
Arredondo Café – Buffet dining with a view of the campus skyline
Croutons – Customizable salad creations
Panda Express
Papa John's
Pollo Tropical
Shake Smart – also featuring organic acai bowls
Starbucks
Subway
Wendy's
Wing Zone at the Orange and Brew – Ground level wings, tenders, and burgers goodness
If you are also scoping out places for your students to eat even when you're not 'lunching' with them (because we all know they're not cooking three meals a day) you should have them check out the Pocket Points app. Each time students turn off their phones in class they accrue points for food discounts and deals at many restaurants around town. How smart is that?!
Pass on these great tips, tell your friends and like us on Facebook,  Instagram,  Twitter, and Pinterest. Sign up for other great tips at haveuheard.com. New to HUH, here is how to use the site.