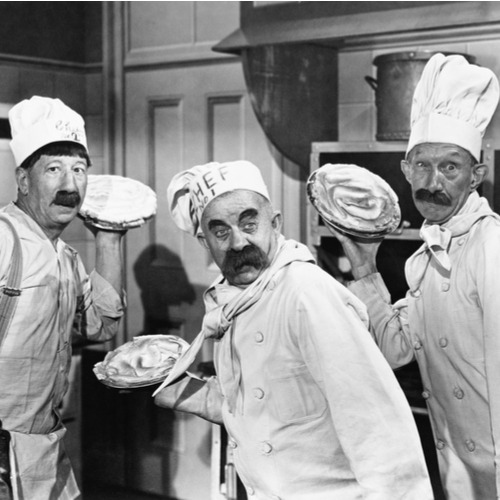 Great Places to Celebrate 
Do you really make your restaurant reservations now? Graduation is a time to celebrate and a celebration requires a nice meal, a nice meal needs a reserved spot! UF holds graduation ceremonies three times per year with May being the largest ceremony, with a university-wide ceremony at Ben Hill Griffin Stadium and individual college ceremonies.  Fall 2019 graduation is the weekend of December 13th and Spring 2020 is the weekend of May 1st (April 30th if they are getting their doctorate).  Hopefully, you have read our hotel blog and made your hotel reservations. But if you are coming up with your entire family, you may want to reserve your favorite restaurant in plenty of time as many of the restaurants get extremely busy especially for fall and more so for spring. Summer graduation is typically much smaller in size.
To help you out, we are listing the restaurants that take a reservation and if they require a deposit to hold the reservation (some do). Obviously not a list of all possible places but these are some of our favorites. For other restaurant recommendations, see our blog on restaurants for lunch, dinner, and brunch. We will continue to add to this list regularly as we find more information but our suggestion to make your plans early, especially for the Fall and Spring graduation weekends, is strongly advised. Make your plans early and you will have a smooth graduation celebration. 
Reservations and Restaurants for Graduation
Amelia's Restaurant– Taking reservations. The restaurant calls a week before to get credit card info to confirm reservation.
Antonio's Italian Restaurant – Located a little further out in Micanopy in a quaint house but told it is well worth the drive. Taking reservations
Backstreet Blues – Taking reservations
Bahama Breeze – Taking reservations
Dragonfly – Taking reservations
Emiliano's Cafe– Taking Reservations. No deposit.
Embers – Start taking reservations March 1st for Spring graduation. Leave credit card info in case of cancellation/no show.
Francesca's Trattoria –  Taking reservations. They even have a graduation package.
Gators Dockside – Taking Reservation
Harry's– Not taking reservations but takes call ahead.
Leonardo's 706 – Taking reservations. No deposit.
Liquid Ginger – Taking reservations but not for over 40 people
Mark's Prime Steak House– Taking Reservations (does not do private rooms for graduation) Will start taking reservations at the new year for Spring Graduation. Takes credit card to hold.
OAK– Taking reservations
Paramount – Taking reservations
P.F. Changs –  They will take reservations for up to 3 months out. For parties of 7 or more, call 352-570-7785
Social at Midtown– Not taking reservations but takes call ahead.
The Swamp – Taking Reservations
The Warehouse Restaurant and Lounge – Taking reservations
Pass on these great tips, tell your friends and like us on Facebook,  Instagram,  Twitter, and Pinterest. Sign up for other great tips at haveuheard.com. New to HUH, here is how to use the site.