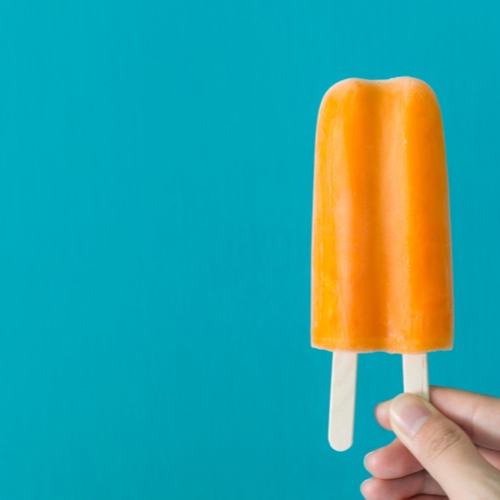 Just Desserts! In a good way…
"Getting your just desserts."
Well, we think it's a better saying than what may have been originally been intended, because I'm here to tell you that desserts are our favorite meal! You may have thought, at times, that the best part of the dinner was the dessert. When you see our favorites, you'll know it's the best part of any meal.
4 Rivers Smokehouse – Located on SW 35th Blvd. How did a smokehouse land in desserts? They have a Sweet Shop with cupcakes, cookies, specialty cakes and chocolates that you can eat on site or take with you. Can you say cake balls and Bananas Fosters?…Yummmm.
Cold Stone Creamery – Hand-crafted ice cream, churned on frozen granite stone and mixed with your choice of candy, cakes, fruits or nuts. Should you be thinking birthday treats (see our Happy Birthday Care Packages), you can even order a cake!
D'Lites Emporium – Located on NW 16th Blvd. D'Lites serves Gainesville's favorite low-fat, frozen soft-serve ice cream at 12.5 calories per ounce. They also cater to those with other dietery restrictions. Specials are available each day of the week, so check their website.
Decadent A Dessert & Coffee Bar – You'll find them at Celebration Point, serving bundt cakes, cookies, muffins, and gelato alongside coffee, lattes, espresso, arabica, and cold brew. You can even enjoy a craft beer & wine from Swamp Head Brewery. So much treat joy in one place!
FogBoxx – Here's the newest nitrogen ice cream shop in Gainesville and it's delicious! Located on SW 34th Street, choose from ice cream, yogurt or coconut milk bases. Kosher certified, zero preservatives, and 98% fat-free. Try their Matcha Green Tea waffle cone. Closed on Mondays.
Fox & Bear Creamery – a high-end ice cream parlor brand. All their cream bases (full dairy, yogurt, and vegan) are prepared daily. Every serving is made-to-order, so once you choose your base, mix-ins, and toppings, they use liquid nitrogen (chilled at -321ºF) to flash freeze it to perfection. Check their Facebook page for special offers.
Frosty Fox – Located off of Archer. A nice place for coffee, tea, bubble tea, shaved ice, slushies and egg puffles. If you haven't yet had the pleasure of an egg puffle, it's time. (Wi-Fi)
Gelato Company and Eatery – Located in downtown Gainesville, their homemade gelato is a must-try. Or grab breakfast, a crepe, a sandwich or salad…and then have the gelato. You can even live dangerously and buy a pint to go.
HaveUHeard about these dessert-eries?
Gigi's Cupcakes – Located on Archer Road, this bakery offers gourmet cupcakes, cakes, cheesecakes, and cookies filled with frosting. They're known especially for their delicious cupcakes made with their signature icing. If you sign up for their email updates, you'll even become eligible for an occasional special treat.
Halo Potato Donuts – They are back at 1323 S. Main Street, and have a food truck schedule, too! You've got to try their homemade donuts, including their maple bacon. Your can then say you've had egg, potatoes and bacon for your lunch or dinner…and mean it.
Karma Cream – Located on University Avenue, this counter-service ice cream café offers vegan and dairy ice creams as well as organic homemade desserts, coffee, and tea. Check their Facebook page for daily baked specials.
Krispy Kreme – Located on 13th Street, this longtime chain serves up their signature glazed doughnuts along with apple fritters  and seasonal flavors like pumpkin spice cake and Oreo® Cookies and Kreme. To round things out, add one of their coffees, lattes, cappuccinos, or Ghirardelli® hot chocolate. I know for a fact that the Oreo® flavor is THE post-exam celebration treat of daughter No. 2!
Midnight Cookies – Located on SW 34th Street, this homemade, fresh-baked cookie shop features either pickup or delivery. They offer everything from traditional chocolate chip to sugar, snickerdoodle, peanut butter, and oatmeal raisin. They even have vegan cookies, including a limited-time Pumpkin Spice in the fall.
Patticakes in the Village – Now located in Haile Village Center. Try their cupcakes (they even have pupcakes for your furry friends), ice cream, and coffee. And stay for a stroll to enjoy some scenery with your sweets.
Sweet Dreams – They've been a staple in Gainesville since 2004. Try their homemade ice cream, sorbet, and Italian ices. We love this cute mom and pop ice cream shop.
Sweetberries Eatery and Frozen Custard – Located on 13th Street, they have the best custard and concretes. What's concrete? It is fresh-scooped frozen custard with mix-ins of your choice, all stirred together until it reaches a thickness so "concrete" that they serve it upside down.
The Hyppo – Two locations, one off Archer on 35th Blvd and one downtown. The Hyppo has uniquely flavored gourmet popsicles and, to up the ante, some can even get dipped in chocolate. They will even ship a box of  27 customized Gourmet Ice Pops, which is good, because that's at least how many favorite flavors I have.
Yogurtology –  Located on Archer Road. Great frozen yogurt with literally every topping you can imagine.
And if a long night of studying has you seeking a sweet pick-me-up while trapped in front of your books, check in with a delivery service like Seamless. I'm quite sure that their very likeable motto: "Whatever you're in the mood for, wherever you're in the mood for it" extends to sweet treats, too. You can find other delivery options at our blog It's All About the Delivery!
Pass on these great tips, tell your friends and like us on Facebook, Instagram, Twitter, and Pinterest. Find out more about how to use HaveUHeard as a great resource. Sign up for other great tips at haveuheard.com.