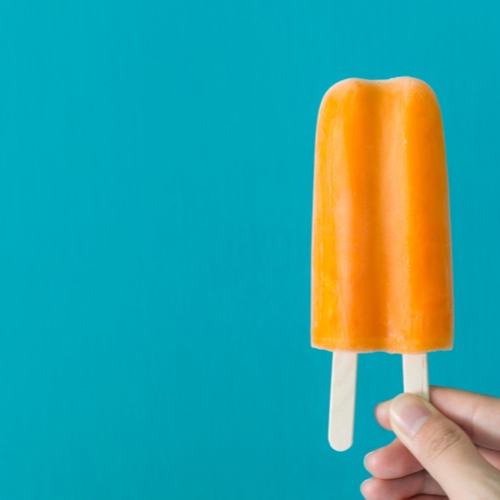 Just Desserts! In a good way…
Getting your just desserts, where did that phrase come from? But desserts is our favorite meal! Sometimes, we think the best part of the dinner is the dessert; here are some of our favorites!

Gigi's – Located on Archer Road, this bakery offers gourmet cupcakes, cheesecakes, cookies filled with frosting
D'Lites Emporium – Located on NW 16th Blvd., serving frozen soft serve low-fat ice cream. Specials available each day of the week so check their website
Karma Cream – located on University Avenue, this counter-service ice cream café offers vegan and dairy ice creams and organic homemade desserts coffee and tea. Check their facebook page for daily baked specials.
Sweetberries Eatery and Frozen Custard – Located on 13th Street, they have the best custard and concretes. What's a Concrete? It is fresh-scooped frozen custard with mix-ins of your choice stirred together until it reaches a thickness so thick that they serve it upside down.
Yogurtology –  Located on Archer RoadGreat frozen yogurt with literally every topping you can think of.
Midnight Cookies – Located on SW 34th Street, this homemade, fresh-baked cookie shop even delivers. From traditional chocolate chip to sugar, snickerdoodles, peanut butter and oatmeal raisin. They even have vegan cookies including their limited time Pumpkin Spice.
Mr. Cool Ice Cream –  Located on W. University Drive close to campus,  if you've never had rolled ice cream, then you need to check it out. You choose your ice cream base and mixer and the rest is a show. Add your choice of toppings.
Phenomenon- Located on Archer Road, next to Gigi's, this nitrogen ice cream shop makes really good ice cream with a lot of cool flavors and toppings. Students love their gooey and gain cookies, calling them the best ever.
Patticakes  – Located on E University Ave., try their cupcakes (they even have pupcakes for your furry friends), ice cream and coffee.

4 Rivers Smokehouse – Located on SW 35th Blvd. How did a smokehouse land in desserts? They have a Sweet Shop with cupcakes, cookies, specialty cakes and chocolates that are amazing.
Krispy Kreme – Located on 13th Street, this longtime chain serves up their signature glazed doughnuts along with apple fritters, seasonal flavors like pumpkin spice cake and Oreo® cookies and Kreme along with coffees, lattes, cappuccinos, and Ghirardelli® hot chocolate.
The Hyppo – Two locations, one off Archer on 35th Blvd. and one downtown, The Hyppo has unique flavored gourmet popsicles. Some can even get dipped in chocolate. And, they will even ship a box of  27 customized Gourmet Ice Pops.
LEJ Pretzel Co. – Located on South Main Street and only open on Saturdays from 12 – 6pm, students head to this stand for "some of the best soft pretzels they've ever had". You can also find them at Bo Diddly Plaza every Wednesday from 3pm-7 pm (unless they sell out) and Haile Plantation Farmer's Market every Saturday morning from 8 am – 12 pm or until they sell out. Choose from traditional pretzels with butter and salt, a horchata glazed pretzel with cinnamon, pretzel sticks or bits, pretzel buns (hot dog, hamburger or slider buns).
FogBoxx – The newest nitrogen ice cream shop and it is delicious! Located on SW 34th Street, choose from ice cream, yogurt or coconut milk bases. Kosher certified zero preservatives and 98% fat-free. Try their Matcha Green Tea waffle cone. Closed on Mondays
Decadent – A Coffee & Dessert Bar at Celebration Point serving bundt cakes, cookies, muffins, gelato, coffee, lattes, espresso, arabica, cold brew and craft beer & wine from Swamp Head Brewery.
Pass on these great tips, tell your friends and like us on Facebook and Instagram. Sign up for other great tips at haveuheard.com.