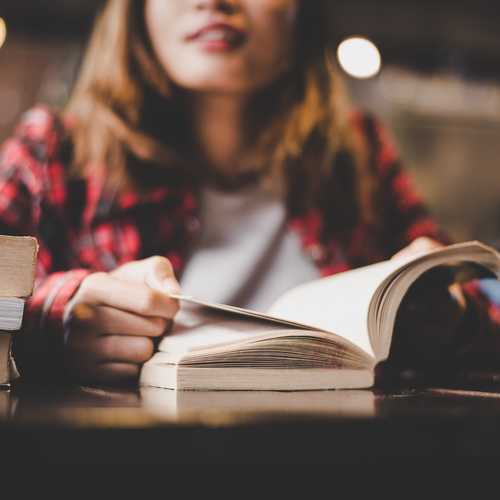 Best Places to Study at UF
My daughter, like every other college student, has her own way of studying. She does not like to study in a group but prefers a quiet spot to read and re-read and re-read the material. If she comes across a concept or word she does not understand, she stops and looks it up before moving forward. Many times, she puts her Beats headphones on to block out any background noise. Her preference is sitting either at her desk or in her bed but while at UF, she can often be found in the library.
Sometimes, however, they all need a few other options for good places to study. Fortunately, there are quite a few places to study on and off the UF campus. The most obvious place would be one of the seven libraries. Check the hours before settling in; they often extend hours as students are preparing for finals:

Library West– The largest of all of the libraries, it has over 1400 seats, 18 group study rooms, which may be reserved online, some of which have tv screens to show powerpoints/videos and a whiteboard for group collaborations, a designated quiet floor (the fourth floor), and graduate study space and carrels. It also has six ProctorU testing carrels and even a Starbucks. Check out the basement because it is usually quieter. For more information about Library West, click here to reserve a study room. 
Marston Library – Another popular study place for students with over 2100 seats and 24 study rooms. The 3rd and 4th floors tend to be quieter but they do not have a lot of outlets. Some like Marston Basement which has a lot of outlets but it is not as quiet. Students can reserve a study room ahead of time on their smartphones by using D!BS. through the library website. Silent study areas may be found on the 4th and 5th floors.
Norman Library – This is officially known as the Education Library. It is never really busy and is always quiet but will be undergoing renovation from December 2017 through May 2018. Once they have completed the renovation, it will have a computer lab, additional seating capacity, electrical outlets and study room
Newell Hall –  UF's newest 24-7 collaborative study center. It has 400 seating options, electrical outlets on almost every piece of furniture. It even has an Au Bon Pain Bakery that is open 24-7.
Dorm study lounges – Most dorms are equipped with a dedicated study area.

Off-Campus
Some apartment complexes are now adding study lounges and computer labs. There are not too many that have this feature but well worth asking.
Pascal's Coffeehouse – Located on NW 16th Street. A lot of students like studying there which is no surprise considering it is named after a 17th Century mathematician, scientist, philosopher, theologian, psychologist, and inventor.
Starbucks – Starbucks has always been a go-to place to study, even when my daughter was in high school. Free wifi. Locations on 13th and 16th, Archer and Downtown
Maude's Café – Located in downtown Gainesville. Plenty of specialty brews, fresh baked goods.
Volta Coffee, Tea & Chocolate – Located in Downtown, specialty coffees, teas, espresso, and drinking chocolates, you'll often see students with their laptops sitting at the counter or a table doing their studying
CYM Coffee Co @ Cymplify – Located on 8th Avenue, java, brews and light fare in a cozy, library-like setting. Very chill with a lot of tables and couches for studying
Wyatt's Coffee – Located in Downtown on SE 2nd Avenue, best known for their Florida Roasted coffees and hand blended teas
For more great tips, read through our other blogs, follow us on Facebook and Instagram at haveuheard.com and share with other parents you know.