HaveUHeard.com includes links to third-party websites and advertisements for third-party products and services. Product and service-specific opinions mentioned within the content of our blogs are entirely the opinions of the HaveUHeard.com team and its staff. It is our hope that you will find value in the products and services these third-party organizations represent, and patronize these businesses. Such advertising and marketing partnerships help make our efforts at HaveUHeard.com possible. Thank you for your support and ongoing interest. For additional information, please read our full HaveUHeard.com Disclosure Statement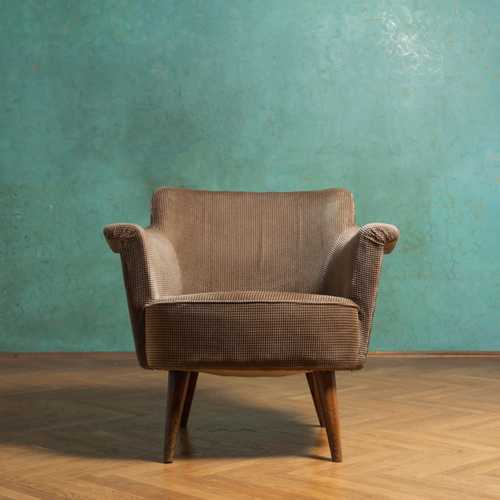 Move-In Date! Apartments and Dorms
Your student has been given their move-in date and dorm/residence assignment! Now begins the process of handling what can be a stressful, labor-intensive — and often expensive — process. (Yes, you may start by taking a deep, calming breath…)
Traditionally, female students tend to take a full-on decorating approach complete with wall décor, signs, picture frames, string lights, desk accessories, and more. Sometimes much more. Male students typically do not go quite that all-in. Usually, they just want a comfortable bed, a poster or two, and maybe a rug. It really is quite humorous after each drop-off, whether summer or fall, to see my friends' postings on Facebook and Instagram. (Yes, dating ourselves we know, but those are the social media that parents are most comfortable with.) Seeing the obvious difference between completed male and female dorm rooms is always good for an LOL.
This whole process may be a sticker-shock moment, having become a BIG business. Back-to-college spending is expected to reach $1,347 this year. College checklists now resemble the lists usually reserved for wedding/bridal and baby shower registries. And if you follow some of those college dorm move-in checklists, you may be faced with a list of items you might have never considered and may not really need. Some items, like gaming systems, seem a bit over-the-top unless your student already owns one. You are not looking to entertain your students for the next four years. The aim is to set up a comfortable room where they can study, relax, and recreate a bit of that "home" feeling they are leaving behind.
Tips for getting a move on…
Let's break this down with some tips for both genders:
If you have a student living in a dorm, the beds are not necessarily the most comfortable. You will want to get a mattress protector pad, mattress cover and, for more comfort, a memory foam mattress topper. (I admit that my daughter preferred her feather bed topper.) Consider this a one-year investment, as many students move into apartments their second year. Those apartments, when furnished, usually have full or queen-sized mattresses.
From there, you will need a minimum of two sets of sheets (fitted bottoms) plus pillowcases. Extra pillowcases are a plus, for when they get behind in their laundry. (They will. And when they do, at least they can rest their head on a clean pillowcase.) They don't need sheets with the highest thread count, but try to get a set that will not pill after one wash. They will want to wash their sheets once a week (parental hope does spring eternal!) so two sets should be sufficient.
The next step is a comforter or duvet and cover. Bring an extra blanket or throw, too, as the dorm rooms tend to be kept very cold. If they have hard floors, an area rug is not a bad investment, but check first to see if the room is carpeted. If you opt for an area rug, don't go all hand-knotted Persian here. You just want a rug that will cover some of the floor space between the two beds in a traditional dorm room. A 5' x 7' should be sufficient although you may consider a 7' x 9'. You can even choose the indoor-outdoor route for a fun pattern, modest cost, and ease of cleaning. Just be sure it's not scratchy underfoot.
A purchase to consider once you've made the move is a blackout shade. Most dorm window coverings are basic plastic blinds. Your decision will depend on the direction their room faces and if the occupants prefer total darkness when they sleep. For many, there is nothing worse than waking to bright sun shining right in their eyes, particularly when the sun is rising well before 7 am…and them.
Another typically gender-based preference is hanging drapery panels. A word of caution: you are not supposed to put nails or holes in the walls except where specifically allowed, so make any window treatment plans accordingly. ( Command Strips and hooks, it's Go Time!)
Some of the newly designed dorms have walk-in closets which are amazing! For those old-fashioned room setups where there is no closet door, you will need to purchase a curtain or panel, a tension curtain rod, and clip rings.
Get Plugged In
Many students today can get by without a television, preferring to stream their favorite shows on their laptops. But if your college student is planning on having a television in their room, you will need a coaxial cable. Extension cords are also a much-needed item. It's smart to bring extra and return what you don't need–they're a valued commodity. Most dorms are VERY specific about the type of extension cord you are allowed to use, so heed their direction. Believe me, you don't want to hear the story that gets told at family dinners about what happens when you bring the wrong extension cords.
Most students like to have a mini-refrigerator in their room. Some roommates choose to share the refrigerator, so that determines the size. If each student prefers their own, you'll need to assess what dorm space allows. Many stores, such as Best Buy, will allow you to order your refrigerator online and arrange for pick-up at the store of your choosing.
You will need to check the list of allowable items, but you may want to consider purchasing a small microwave as well. Most dorms allow them and most students want one. In our case, my daughter's roommate contributed the refrigerator and we brought the microwave and Keurig.
If you have a student who cannot live without hot coffee, a Keurig coffee maker in their dorm room is a very convenient way to have that option. It also allows each roommate to make the kind of coffee (mocha, hot chocolate, tea, instant pho) they want, when they want it. Although there are countless Starbucks and Dunkin' Donuts on and near campus, having your students make their own coffee is usually more economical. That way, they can save their coffee money for those study sessions at their favorite coffee house.
A similar option is an electric kettle, and the choice just comes down to preference. The kettle heats water up in seconds and can, again, be used not only for hot tea, a french press or instant coffee, and hot chocolate but also for most instant prepared foods.
Very highly recommended is a Brita water filtration system. The students usually prefer their own reusable water bottles to the plastic bottles, and the filtered water also makes for better tea and coffee. The prevailing focus on sustainability, along with the benefits of fluoridated water, and the cost and space consumption of single-use plastic bottles, makes this a modest but valuable investment.
Most dorm check-in processes allow you to use their hand truck.  But I still highly recommend bringing your own if you have one, because you may not be able to actually get your hands on one (bad pun intended!) when you need it. Many hand trucks are collapsible, so it took up only a little extra space as we packed the car. I even left it for my daughter for move out at the end of the semester! A move-in bonus, and one that will get a lot of use over the next four years, I promise.
All the stuff, none of the nonsense
If your student is like mine, there just is not enough closet and drawer space to accommodate all of her clothes/shoes/dry goods/toiletries/medicines, etc. (Stuff–that's the word! And that's not evening counting her keyboard…the over-large, music-making kind.) This is where the under-the-bed plastic drawer system or clear stacking bins come in handy. The problem you may face is local availability — a roommate's parents had to drive over 8 miles away from Gainesville to procure theirs. So, either bring them with you if your vehicle space allows (pack creatively!) or order ahead of time for pick-up upon arrival.  We purchased ours at Office Depot, using the 20% off coupon I had, so it was reasonably priced.
Instead of a traditional iron and ironing board, consider sending a mini hand-held steamer. They are popular, very easy to use, and work just as well. Better actually, as they are far more likely to be used than that iron and board.
Another great item, especially if your student needs a step-stool to reach their bed (whether lofted or bunk) is a storage ottoman. Yes, its name says that it's designed for storage, but it is also a decorative way for them to climb into bed. It even offers an extra seat for a visitor. Most of the stores were sold out when we got to campus, so we would recommend either bringing it with you (and pack stuff in it) or ordering online.
With the help of our interns, we've also put together a New Student Shopping Guide. And if you've made it this far without the information in our Home Sweet Dorm blog, read here.
Pass on these great tips, tell your friends and like us on Facebook, Instagram,  Twitter, and Pinterest. Sign up for other great tips at haveuheard.com. Are you new to HaveUHeard? Here is how to best use the site.