HaveUHeard.com includes links to third-party websites and advertisements for third-party products and services. Product and service-specific opinions mentioned within the content of our blogs are entirely the opinions of the HaveUHeard.com team and its staff. It is our hope that you will find value in the products and services these third-party organizations represent, and patronize these businesses. Such advertising and marketing partnerships help make our efforts at HaveUHeard.com possible. Thank you for your support and ongoing interest. For additional information, please read our full HaveUHeard.com Disclosure Statement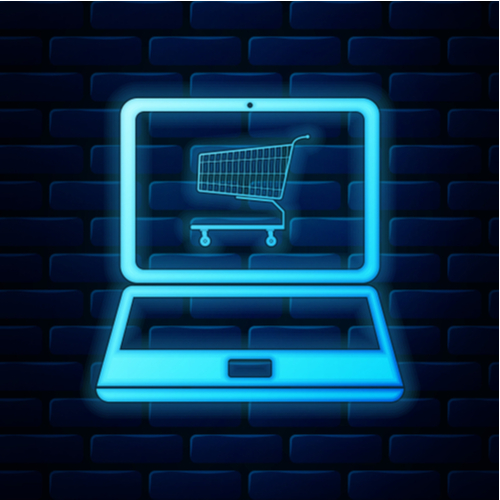 Shopping Time for your New Student
Shopping for your soon-to-be college student is exciting, exhausting, and expensive. HaveUHeard how much there is to shop for? What you may need for your dorm depends on where you'll be staying. In some dorms, because of the communal bathrooms, you won't need a shower mat or shower curtain but in suite-style dorms and apartments, you will need to add this to your list.
The average traditional dorm size is only about 130 square feet and most likely, that is shared space. It is hard to think that all of your student's belongings will find a rightful place, but there are some practical, multi-functional products out there that will allow your student room to walk/sleep/study in their room. Now let's go shopping!
Some of us are one-and-done type shoppers where we prefer to hit up one store and buy everything. There is nothing wrong with this and it does make life a whole lot easier but if you have time and want to shop price, or your student has a specific dorm design they are looking to create, then there are many options to choose from.
Keep in mind, if you plan to purchase at home and then pick up at your student's college retail location, you will want to check if Bed, Bath & Beyond, Target and Walmart have locations or offer that service. It does save space in your car. Direct store links below if you already know what you are looking for.
Direct Store Link Shopping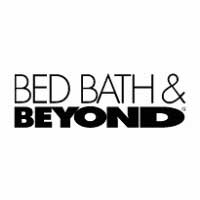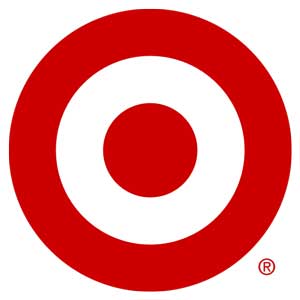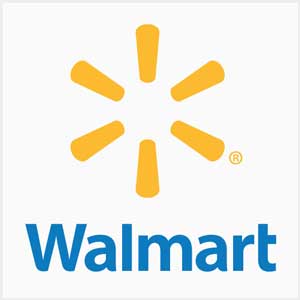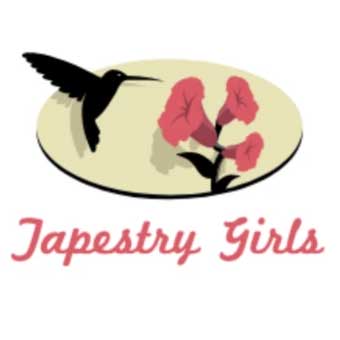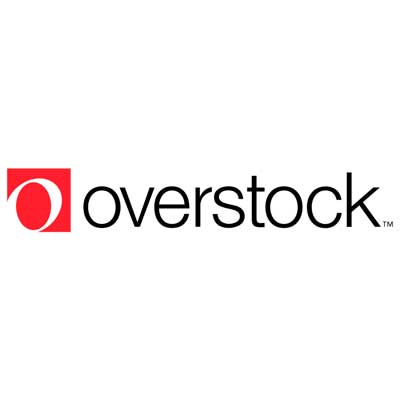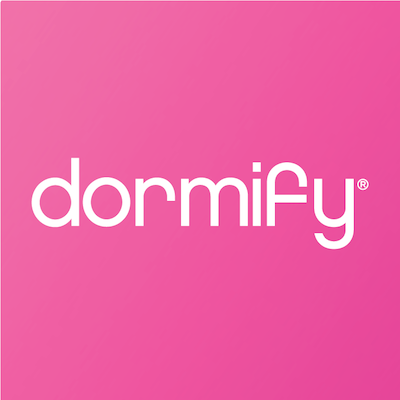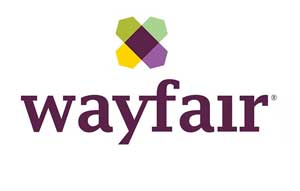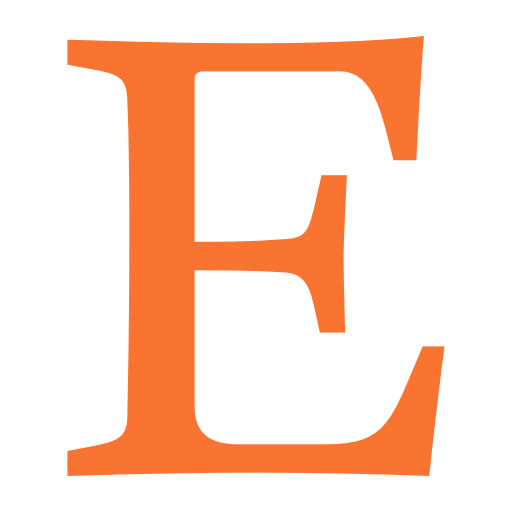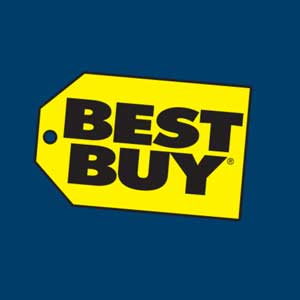 Moving all of their stuff
Before we get to our recommended list, we cannot stress enough the importance of having items to help your student move-in (unless they have concierge move in or utility carts that can hold all of their items). And, we do recommend that you have a tarp to put over your student's belongings in the event your move-in time has you dodging the rain, which is very common in Florida.
Handtruck– We like the collapsible one that they can store underneath their bed (and use when they move themselves out at the end of the year, which they can certainly do) Some parents like to go up to help their student move out but make sure, if you are planning to go up to move them out, you do not pick the same weekend as graduation as the hotel rates are double and sometimes triple what you would pay on an off weekend.
IKEA Frakta Bag– good duffle bag to take home and good for storage of sheets and things under the bed- or on amazon. Equally as good are the reusable storage bags from Earthwise.

Bedding Shopping
Bed-bug mattress covers -These can be rather expensive if you choose one that also protects against bed bugs, dust mites, and other allergens, but totally necessary. You can find these at Amazon, Bed, Bath & Beyond, Target, Walmart, Overstock.
Mattress topper – foam, feathers, hypoallergenic, etc.; there are many to choose from, but I assure you they will thank you for including one of these. They will spend an exorbitant amount of time on their bed and yes, comfort counts. Consider the thickness, because if you go too deep the sheets may not fit. We recommend one that is 2" thick or larger. Remember, if they are only staying in the dorms for one year, it may just be a one and done purchase.
Sheets/Pillowcases – Get two sets and hope that they actually change them from one to the other while doing laundry. Chances are you will need Twin XL, but be sure before you buy them. (PS. Do not try to forgo the XL part and just buy twin sheets if they recommend twin XL. XL matters.)
Comforter – Fact: The girls will care more about this than the guys, but either way, the chances are they will only use it for one year because often they move off-campus in their sophomore year and will then have a full-size bed and require new bedding. Therefore, start watching for sales. A duvet can work well too. When you use code HAVEUHEARD, they will take $5 off any order.
Pillows – Personal preference is huge here, but whichever type of pillow they like, we highly recommend an allergy-resistant pillow or encasement as well. Somehow, although they may not have suffered from allergies at home, they will be living in a whole new environment and it can't hurt to play it safe.
Body Pillow – This popular pillow is used by many college students. There are a variety of decorative covers for them as well.
Backrest pillow – We used to call them husbands when I was in college, but either way they are still very useful. Your students will appreciate being comfortable when they are up late studying.
Throw blanket – This kind of goes hand-in-hand with the backrest pillow; it's all part of the coziness they will be grateful for when reading and studying.
Carpet/Rug: This is a real key to making your dorm feel like home, adding some color and giving the place something soft to walk on when you're barefoot in your room, instead of the cold hard tiles.
GermGuardian Air Purifier – Tbh, many of the dorms are quite old. Which is why we recommend the Germ guardian air purifier. They are not inexpensive but anything that helps prevent students from getting sick may be worth it. You can grab it at Bed, Beth & Beyond, Best Buy, Target, and Amazon. Don't forget to pick up some filters so they remember to change them.

Xtra Shopping
There are always assorted extras that you might like to add on when you are shopping, these little touches can give the room the final special touch.
Bed Skirt – Some students like to have a bed skirt panel to cover all the junk that ends up getting stored under the bed. Not necessary according to our panel of student interns.
Overstock also sells extended bed skirts but they are pricier.
Dorm Headboard – Some roommates like to add a headboard transforming their basic dorm room into a personalized, stylish, and welcoming space. Choose from DormCo's Do-It-Yourself headboards to show off your versatility and creativity, a stylish college headboard, or opt for convenience with a powered dorm headboard to charge your electronics.

Bathroom Shopping
Shower curtain – For those that have their own bathroom or a suite-style room, this may be needed. How many kids are going to be living in their room/suite and how tall is the shower stall? This one most certainly takes coordination, because they won't all need to bring one, but if no one does… Remember the rings to hang it.
Shower curtain liners – If they do not have a communal bathroom and are sharing a bathroom in a suite, then consider getting a shower liner. A lot of girls use shower curtains and a rod to place over the closet. (some dorms have open closets with no doors) h
Blackout Shade – We would recommend room darkening curtains so your student gets the z's they need.
Bath mats – To step out onto when they come out of the shower. You will only need this if your student is living in a suite-style dorm or an apartment.
Shower tote or caddy – Chances are your students who will be sharing their bathroom space with at least one other person. Keeping their stuff organized and together is a good idea. And if they have to carry it from their room each time, it is better to have all their stuff together.
Towels – Like the sheets, we recommend 2 sets; in addition to a few extra hand towels (which will hopefully be changed out more often. Yes, I am a bit of a germaphobe.) And since they will not be washing them or drying them every day, try to find an absorbent towel.
Bathrobe – Ask your student before purchasing this, but we found that most students like one since they will most probably be sharing a bathroom. Some also prefer the body wrap towel. You can even grab a college branded one.
Body Towel & Hair Wrap Towel Bundle
Shower sandals – Think of all the bare feet that will be using communal showers, regardless of if they are cleaned daily. Make certain you get rubber bottom ones.
Blow dryer/Curling and/or Flat iron – At my house, we had one of each that we all somehow shared. When each daughter went off to college, we had to buy them their own.

Storage
Storage/Seating – As the name suggests, they can hold quite a bit, but for the students who are on the shorter side and need to get into a bed that is on risers, it works as a step stool too.
Under-bed storage – These come in all sorts of shapes and sizes. Some have drawers and others have wheels. Be sure they will have the room under their bed first (how high off the ground can their bed go?)
Hangers – Space is a premium so "huggable" hangers are a good idea. We also prefer the ones with an extra hook so you can hang things in two tiers.
Shoe storage – We tried shoe racks for both my daughters but 1) they did not hold all of her shoes (my daughters brought a lot of shoes) and 2) in concept it is a great idea but in reality, there was a better chance of the shoes being tossed in a basket then placed on a shelf or in a hanging compartment. Seems the shoe basket works out for many students but there are other shoe options as well. The hanging shoe racks are unnecessary but I always get the one like this. Shoe decide. (just some humor because you will need to keep a sense of humor as you and your son or daughter shop)
Plastic/Stacking Drawers – These are great for storing non-perishables, clothes (they never have enough room for clothes), cleaning supplies (let's hope they use them) and whatever else they need a place to store all the stuff they will undoubtedly want to bring to college.
Cube storage – My daughter was super impressed with herself when she built one for herself (don't forget the toolkit). They also make some great fabric storage bins now in many colors and patterns.
Closet Hanging Storage – Maximizes vertical space ideal for neatly stores and organizes folded garments, sweaters, shirts, bags, and other items easily.
Laundry basket (with wheels) -Laundry Hampers are great if the laundry room is close by but sometimes they are in a different building or on a different floor. We prefer one with handles because it will probably get dragged, as is, right to the laundry room and to the back seat of whoever's car is taking them home each time. (Trust me, my daughter uses it on trips home in lieu of a suitcase (and she brings a duffle too). There are also hampers with wheels that come in handy.
Rolling Cart – This is a great way to store items. It can be used for bathroom supplies, a mini pantry, school supplies and whatever else they need to declutter their rooms. They also look cute and are easy to move around the room. College students recommend this purchase.

Room Decor Shopping
Photo frames, displays or photo clips – To display all their family and high school photos. My daughter found some great photo displays on Etsy from photo clips to a reclaimed wood photo holder (which can be hung with Command Hooks Canvas picture hanger)
Photo clips – use code HAVEUHEARD for $5 off any order
Custom Dorm Room Sign – If they know their roommate's name, this is a great way to make them feel at home.
Adhesive hooks – Hooks, of multiple sizes, that come off cleanly are incredibly useful. Not only can they hang purses, hats, sweatshirts, and towels, but they can also be used to hang décor. For canvas artwork, Command makes these hooks too.
Hooks and Velcro strips
Wall mirror – Can you get dressed without one? They can't either. Consider one that hangs over the door or one that has a cork border (for pin-ups – then remember the push pins.)
Lamp–  from a simple lamp to charging lamps
We love Etsy for all of the great creative finds they have including some fun dorm decor.
Diffuser (because… no candles)

School Supply Shopping & Desk Organization
Printer– so you can always print things at the library or you get a specific amount of free prints a semester but some of our students like to have a printer in their dorm or apartment just in case of last-minute things and if they are being lazy.
Surge protectors  or power strips are for sure necessary
Dry Erase Board or Dry Erase Calendar
Lapdesk – this is great for when students are sitting in bed. It even includes a cup holder, pen holder turning this into more of a workstation
Noise canceling headphones – students love these especially when sharing a room with someone and they need to drown out the noise. Headphones

Kitchen Shopping
Containers for storage – Ziplock bags and food storage containers: This is a little sneaky, but I and a few freshmen have all tried this trick! Having Tupperware or Ziplocs on hand to bring to the caf to grab snacks while inside. It's an all you can eat buffet, but sometimes the breakfast, lunch, and dinner, times don't coincide well with your class or sleep schedule. Lots of students will grab snacks like nuts, fruit, bagels, or desserts to take back with them to their room and eat later.
Toaster/Toaster Oven: This is an absolute lifesaver in the dorms. Students can make a toasted bagel or toasted sandwiches, or whatever else they think of.
Mini fridge: These are one of those items that you can typically order online and pick up near your student's university.
Tea/Coffee Pot/Electric Kettle: These are great not only for a quick cup before class but one savvy freshman uses the pot to boil water and hard boil eggs!
Water Bottle – Hydrate, hydrate, hydrate. A portable water bottle is always a great idea. College students today love Hydroflasks but you could also check out Tervis who makes all sorts with school logos, their initials or just plain pretty or cool. Students also like the S'well bottles.

Items they wish they had before going to school!
For those whose students will be bypassing the dorm life and moving into apartments, the cleaning supplies list is mostly applicable to you.
Smart TV – Students are mixed on having a tv versus using their laptop. If given the choice, most would opt to have a streaming service (Hulu, Netflix, Disney+) that they can watch on their laptop. But for those that feel it is worth having, they opt for a Smart Television.
Drying racks: For clothes and for the kitchen
Quarters for laundry
Cleaning Supplies: Another seemingly obvious one, but lots of students will forget that the dorm rooms need to be cleaned by the students themselves! While parents may remember the obvious things like a broom or vacuum, some other great cleaning supplies are Clorox disinfectant wipes for countertops and desktops, mirror/glass cleaner. For those living in apartments, drain cleaner for the shower especially for girls with long hair, toilet bowl cleaner, and brush, as well as Febreze or another air freshener.
A lot of places offer free shipping these days. And there are always coupons; who doesn't like coupons? I'm sure I am not the only one with a coveted stash of retail store coupons. If you plan ahead and get a head start on your college shopping, you should be able to take advantage of some great savings (and spread out your expenditures). Check out our Shopping Page for additional savings.
Finally, and most importantly besides shopping, make sure your student has signed a Living Will, HIPPA Authorization, Healthcare Surrogate and Durable Power of Attorney.
Pass on these great tips, tell your friends and like us on Facebook,  Instagram,  Twitter, and Pinterest. Sign up for other great tips at haveuheard.com. Are you new to HaveUHeard? Here is how to best use the site.