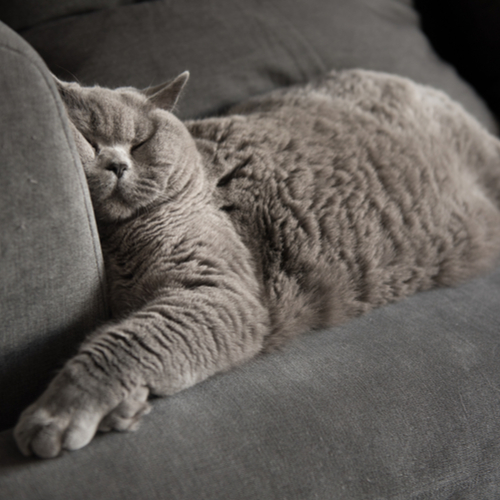 Take Your Dog (Or Cat) to College
We have a cat who my daughter misses dearly. Her roommate has a dog that lives with them in a house but for those who have dogs that travel, we know you get asked to bring the dog. Let's face it; the pup is everyone's favorite family member. Personally, I would rather travel with a dog than have our daughter adopt one of her own that may eventually become mine too, so I often oblige. (You may want to see our blog on Pets at College if you already have a grandbaby with fur.) The good news is that is becoming rather common for people to travel with their pets.
Dog-friendly restaurants near UF
Amelia's
Bagels and Noodles
Bento's
BJ's Restaurant & Brewhouse
Blaze Pizza
Burrito Famous
Chop Stix Café
Chuy's Tex-Mex
East End Eatery
Fat Tuscan
Gator Dockside
La Fiesta
Loosey's
Metro Diner
Mi Apa Latin Café
One Love Café
Peach Valley Café
Satchel's Pizza
Shuck Restaurant & Raw Bar
Sonny's BBQ
Swamphead Brewery
Sweetberries
The Red Onion Neighborhood Grill
The Top
Tijuana Flats
Wahoo's Seafood Grill
Pet-friendly Hotels
For those who are traveling with pets, the hotels that are pet-friendly:
Drury Inn & Suites
Hilton University of Florida Conference Center
Hilton University of Florida Conference Center
You can book directly through the different hotel brands listed below or book through a website like Reservations.com, Expedia or Hotels.com.
Dog Parks for Pets
Perhaps while in the area you just want to let Fido get out and run a bit. Here are a few dog parks in the area:
Alfred A Ring Park – 1801 NW 23 Blvd, Gainesville, FL. No off-leash area. Over a mile of trails wind through upland mixed forest and slope forest, tracing the course of Hogtown Creek.
Boulware Springs Nature Park – 3300 SE 15th St., Gainesville, FL. No off-lease area. Boulware Springs is a trailhead for the 17-mile Gainesville-Hawthorne State Trail. Picnic facilities are available as well as an area for parking and unloading horses to ride along the state trail.
Cofrin Nature Park – 4810 NW 8th Avenue, Gainesville, FL. No off-lease area. Features a half-mile long hiking trail. Once a horse farm, much of this park is returning to the forest through natural succession.
Depot Park – Located at 874 SE 4 St, Gainesville, FL. Not a "dog park" but they are extremely pet-friendly. You can take your pet anywhere there, even the Top A Top convenience store.
Dogwood Park – Located at 5505 SW Archer Road, a private membership dog park offering 15 acres of tree-shaded fun with two ponds for your dogs to play off-leash. All visitors must present proof of rabies and male dogs over 7 months must be neutered. There is a $12 +tax day use fee that is credited towards membership if you sign up the day you visit. It also offers Doggie Daycare and overnight Family Style Boarding. These require a separate application, proof of vaccinations, and a 3-hour scheduled trial visit.
Forest Dog Park – 4501 SW 20th Ave, Gainesville, FL. Free Dog Park. Leisure spot for basketball, football & soccer, with a picnic shelter, off-leash pet area & restrooms.
Haisley Lynch Park – 450 S Main St, Gainesville, FL. Free dog park. The refurbished 1.4-acre park includes a fenced off-leash dog area and a garden featuring 100 percent native Florida plants.
Paynes Prairie – Pets are permitted in designated campgrounds but not permitted to stay in the cabins, cottages or lodges. Pets must be kept on a handheld leash that is six feet or shorter and well-behaved at all times. Pet owners are required to pick up after their pets and properly dispose of their droppings. Pets are not permitted on beaches or playgrounds, or in bathing areas, cabins, park buildings or concession facilities.
Possum Creek Dog Park – 4009 NW 53rd Ave, Gainesville, FL. Free Dog Park. Multi-use preserve featuring a skate park, nature trail, and playground on 76 acres.
San Felasco Hammock Preserve State Park – 11101 Millhopper Rd, Gainesville, FL. Dogs on a hand-held 6-foot leash are welcome on the San Felasco hiking trailhead, located on CR 232 (Millhopper Road). Pets, except for horses, are not allowed on the Biking Trails or Equestrian Trails.
Squirrel Ridge Park – 1603 SW Williston Rd, Gainesville, FL. Squirrel Ridge is an active free dog park with separate fenced areas for small and large dogs.  Water is available for the dogs
Northeast Park – 501 NE 16th Ave., Gainesville, FL. Free Dog Park. This fenced dog park has drinking water, benches, and shade.
Pass on these great tips, tell your friends and like us on Facebook, Instagram,  Twitter, and Pinterest. Sign up for other great tips at haveuheard.com. Are you new to HaveUHeard? Here is how to best use the site.