HaveUHeard.com includes links to third-party websites and advertisements for third-party products and services. Product and service-specific opinions mentioned within the content of our blogs are entirely the opinions of the HaveUHeard.com team and its staff. It is our hope that you will find value in the products and services these third-party organizations represent, and patronize these businesses. Such advertising and marketing partnerships help make our efforts at HaveUHeard.com possible. Thank you for your support and ongoing interest. For additional information, please read our full HaveUHeard.com Disclosure Statement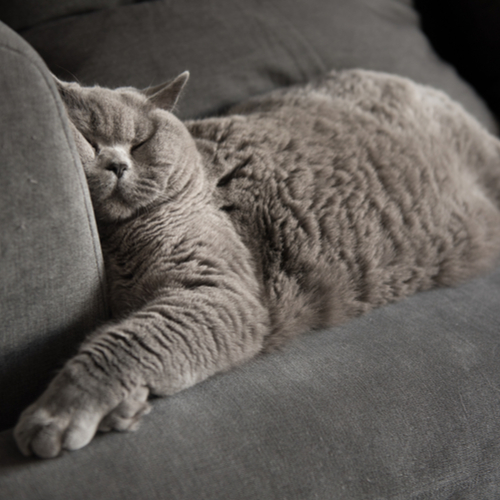 Take Your Dog (Or Cat) to College?
We have cats who my Gator daughter misses dearly. And dogs are called "man's best friend" for a reason.  Let's face it — the pets are everyone's favorite family members. Which is why I cannot begin to tell you how many times my kids have called from college saying they want to buy or foster a dog or cat.
"Oh mom, you should see how cuuuute they are…"
As much as they mention this regularly, they have not followed through with committing to a college pet yet. It might be because I bombard them with questions about whether they can have it in their apartment, what it will cost to have a pet added to their lease, where it will go when they leave for college breaks, and who will pay for the care of this pet??? All good questions, but they are also great (and necessary) stalling tactics to which I freely admit.
But, every time I visit them at college, I am amazed at how many students actually have adopted pets. Yes, UF is generally a pet-friendly campus.  Many departments at UF even bring therapy dogs to campus to combat stress. Yappy Hour anyone? But while I appreciate the unconditional love of a fur baby, it's important that students also realize all that goes along with responsibly owning, training, and paying for a pet.
Sometimes you can take the edge off that yearning by bringing their pet from home for a visit. Personally, I would rather travel with the family pet than add another pet to the extended family during the college years. (Granted, I might feel differently if this meant schlepping a snake…) Happily, it's becoming quite common for people to travel with their pets. See our lists below for pet-friendly hotels and restaurants in Gainesville.
UF Pet Policy Agreement
Should your student ultimately decide to adopt a pet while at college, they need to check the rules for pets where they will be living. If they are a dorm-dweller, the only pets allowed in the dorms are fish (in no larger than a 10-gallon tank), hamsters, gerbils, lizards (no iguanas) that have a maximum length of 6 inches, nonpoisonous salamanders and frogs, geckos, and chinchillas, all kept in cages.
Before your student races out to get one of these approved, not-all-that-furry dorm pets, they will need to fill out the pet policy agreement which they can get from their dorm office. They then must have the written approval of all roommates as well as their resident life coordinator, residence director, graduate hall director, or resident manager before bringing the pet into their room. You can find more rules about having a pet in a dorm in Undergraduate Housing Community Standards, U.28.22. Pets.
Please note that students who wish to request accommodated housing consideration and an emotional support animal, based on a disability, can do so through the Disability Resource Center (DRC). Emotional support animals are allowed in campus residence halls only, and not in other campus facilities. Only trained service animals are allowed in campus buildings.
Off-Campus Pet Ownership
Living off campus gives you more pet-owning options, but they do come at a cost. While it is easy enough to find out which apartments are pet-friendly, some apartment complexes require separate leases for pets, and limit the size or number of pets. Abiding by their rules is important. At my daughter's complex, if reasonable evidence is found that unauthorized pet(s) or animal(s) occupied and/or damaged the premises during the lease term, it is considered a violation of the Lease, and an automatic $1,000 non-refundable pet and animal fee will be assessed, plus $25 per month for the period of time that the pet or animal was in the apartment. These additional fees are in addition to any damage caused by unauthorized pet(s) or animal(s).
It's just not a good idea to fly under the radar when renting with pets. Some apartment complexes fine their residents immediately upon discovery of an undeclared pet, then threaten eviction if they don't get rid of the animal within seven days. Meeoww-CH! Furnished apartments come with their own issues. It's up to your student to inspect everything upon moving in, taking pictures of any existing damage so that their four-legged friends cannot be blamed for it and them consequently fined for it. (Honestly, this is a recommendation HUH makes for every move-in scenario.)
Should you find yourself in need of a pet sitter while you are spending a long day in classes or time away from Gainesville, or if you want to become a pet sitter to scratch your own four-legged itch, check out Rover. There's more than one way through this maze of missing Milo and Otis.
Finally, if you do end up with grand-puppies, or grand-kittens, you may want to add some Gator gear to your holiday shopping list. There are all kinds of fun leashes, collars, toys, and jerseys for our newest, furry fans. If you're lucky, you may even get some zany pictures and videos in return for all the crazy ones you send them of their pets at home.
Dog-friendly restaurants near UF
When it comes to dog-friendly restaurants, unless you have a Service/Emotional Support animal, dog-friendly means you may eat outside with them.
Pet-friendly Hotels
For those who are traveling with pets, the hotels below are pet-friendly. You can book directly through the different hotel brands listed or book through a website like Reservations.com, Expedia, or Hotels.com.
Dog Parks and Dog-Friendly Outdoor Spaces
Perhaps you want to get Fido out for a run…or want the excuse for fresh air for both of you! Here are a few dog parks and pet-friendly spaces to visit:
Alfred A Ring Park – 1801 NW 23 Blvd, Gainesville, FL. No off-leash area. Over a mile of trails wind through upland mixed forest and slope forest, tracing the course of Hogtown Creek.
Boulware Springs Nature Park – 3300 SE 15th St., Gainesville, FL. No off-leash area. Boulware Springs is a trailhead for the 17-mile Gainesville-Hawthorne State Trail. Picnic facilities are available as is an area for parking and unloading horses to ride along the state trail.
Cofrin Nature Park – 4810 NW 8th Avenue, Gainesville, FL. No off-leash area. Features a half-mile long hiking trail. Once a horse farm, much of this park is returning to its forest origins.
Depot Park – Located at 874 SE 4 St, Gainesville, FL. Not a "dog park" but extremely pet-friendly. You can hang with your pet anywhere there, even the Pop-A-Top convenience store.
Forest Dog Park – 4501 SW 20th Ave, Gainesville, FL. Free Dog Park. This leisure spot for basketball, football & soccer also has a picnic shelter, off-leash pet area, and restrooms.
Haisley Lynch Park – 424 S Main St, Gainesville, FL. Free dog park. The shady 1.4-acre park includes a fenced off-leash dog area and a garden featuring 100 percent native Florida plants.
Paynes Prairie – Pets are permitted in designated campgrounds but not permitted to stay in the cabins, cottages or lodges. Pets must be well-behaved and kept on a handheld leash that is six feet or shorter at all times. Pet owners are required to pick up after their pets and properly dispose of their droppings. Pets are not permitted on beaches or playgrounds, or in bathing areas, cabins, park buildings or concession facilities.
Possum Creek Dog Park – 4009 NW 53rd Ave, Gainesville, FL. Free off-leash Dog Park with separate large and small dog areas. Located within Possum Creek Park, a multi-use preserve featuring a skate park, nature trail, and playground on 76 acres.
San Felasco Hammock Preserve State Park – 11101 Millhopper Rd, Gainesville, FL. Dogs on a hand-held 6-foot leash are welcome on the San Felasco hiking trailhead, located on CR 232 (Millhopper Road). Pets, except for horses, are not allowed on the Biking Trails or Equestrian Trails.
Squirrel Ridge Park – 1603 SW Williston Rd, Gainesville, FL. Squirrel Ridge is an active free dog park with separate fenced areas for small and large dogs.  Water is available for the dogs.
Tom Petty Park (formerly Northeast Park) – 501 NE 16th Ave., Gainesville, FL. The free, fenced dog park at Tom Petty Park has drinking water, benches, and lots of shade.
Pass on these great tips, tell your friends and like us on Facebook, Instagram, Twitter, and Pinterest. Find out more about how to use HaveUHeard as a great resource. Sign up for other great tips at haveuheard.com.