HaveUHeard.com includes links to third-party websites and advertisements for third-party products and services. Product and service-specific opinions mentioned within the content of our blogs are entirely the opinions of the HaveUHeard.com team and its staff. It is our hope that you will find value in the products and services these third-party organizations represent, and patronize these businesses. Such advertising and marketing partnerships help make our efforts at HaveUHeard.com possible. Thank you for your support and ongoing interest. For additional information, please read our full HaveUHeard.com Disclosure Statement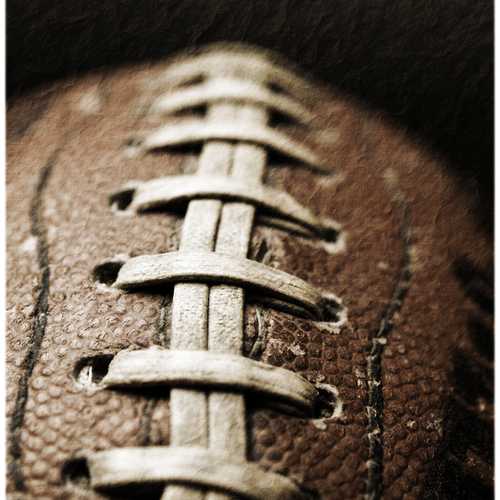 You can almost hear the crowd roar…
Now may not yet seem like the time to talk football. But if you are planning on coming up for a game in the fall, you should be buying your tickets and looking to book your hotel fairly soon, especially for the more popular opponents coming to The Swamp.
I have been going to Gator football games since I was a student and, not to give away my age here, but I have since had two daughters become Gators. That's a lot of UF football. I know which opponents are the big rivalries (did I mention LSU, Tennessee, and Kentucky?) and which games should be sleepers. (Okay, we won't count the time that the Gators almost lost to Louisiana's Ragin' Cajuns…) A Gator home game is an experience, from the pre-gaming (ask your college student) to the Gator Walk. Two hours and 25 minutes prior to each home game, fans line the north end of the stadium to cheer on the team as they Gator Walk into the stadium for that day's game. Then there's the actual game itself. And hopefully, a post-win celebration. See, it really is a good thing you've started prepping now!
Tickets on Sale NOW!
Let me say that again: season tickets are on sale now.  If your plan is to come up for a game to visit your student, you'll want to book your hotel now, too. Typically, many are sold out very early on. When looking for that hotel room, prepare for some sticker shock. You will notice that the rates are sometimes double what you would pay for a weekend with no events.
HaveUHeard that a new app, Florida Gators App, was launched last August and manages UF's online football ticket system? Fans are now able to connect their Ticketmaster account to the app. This allows fans the opportunity to store their tickets (season, package, or single-game) on the app and enter Ben Hill Griffin Stadium using their phone. Student tickets are exclusively digital, with the plan for all tickets going digital sometime in 2020. Once in the stadium, fans will be able to store credit card information on the app, so cash or a physical credit card won't be necessary if a fan prefers a cashless experience at concession stands. In addition to tickets and concessions, the app offers other in-stadium benefits for fans, like purchasing 'Swamp Moments' (i.e. video board messages), seat upgrades, or exclusive events.
Unless you entered the lottery for the 2020 football season (which opens in January of each calendar year), you will not be able to get a room at The Reitz Union during a football weekend. (Note to self for next January…) Those who have entered receive the lottery results in mid-May. For more information, read our blog about the Reitz Union lottery.
Game Day Stays
Almost every hotel in Gainesville requires anywhere from 30-60 day cancellation during a football weekend, as opposed to the 24-hour cancellation when it is not a high demand weekend. (High demand weekends also include graduation weekends.)
Football weekends are a big deal, especially with Florida's strong alumni base and national appeal. And our Gators have been playing well, so you will likely see ESPN's College GameDay broadcast at least once from campus. That broadcast often includes UF's most famous quarterback, Tim Tebow, back in Gainesville and wearing orange and blue…without shoulder pads!
As reigning Orange Bowl Champions, expectations are once again high for the Gators. (Okay…they usually are….this IS UF.). So expect challenges as you seek tickets for you and all your Gator-loving family and friends, especially with this season's unique-to-2020 All-SEC line-up. The Gator's home-opener in The Swamp is their second game of the season. They will play the USC Gamecocks on October 3rd, which is also the pending Homecoming Date. The Gators are home again for two weeks in a row later in the month. It will be a real face-off against the 2019 National Champion LSU Tigers on October 17, and a tussle against Missouri follows on October 24. Another big rivalry will take the team to Jacksonville on November 7 for their annual home-away-from-home game against Georgia.
The traditional Thanksgiving weekend game on November 28th will see the Gators take on always-tough Kentucky at Ben Hill Griffin Stadium in lieu of the usual UF-FSU rivalry game. (Because, 2020. What can I say?) This one's going to be a season of non-stop rival action. Be ready for it.
"In all kinds of weather, we all stick together."
As a longtime Gator Alumni, I know that experiencing a Gator game is well worth the visit…and the sweating. If you missed out on tickets for your chosen game, you could try to nab a ticket outside of the stadium (read about my experience here), or you could buy on StubHub. Yes, they are pricey, but at least you'll know where your seats are. The better the Gators do, the higher the prices go. You could take your chances and wait out some of the season, but prices are based on supply, demand, and a winning season. I say — pick a game and go for it.
Have U Heard that UF has a Clear Bag Policy for football games? I have been to many games at The Swamp over the past few years, and there is ALWAYS a student or a parent toting a handbag, backpack, or camera bag that doesn't pass muster. Very small clutches measuring 4.5" x 6.5" (about the size of a hand) are allowed. Or you can go the chic accessory route and tote all your stuff with a permissible clear bag from Score Gameday bags. (Use the code HUH15 for a 15% discount. Why not have a clear bag that still has Gator style?)
There is nothing worse than being denied admission at the gate, especially close to the start time of a game. UF does not have a place to check items at the gates, so your only choice is to quickly stow it in your car or with a gracious friend who's watching the game from a seat in a nearby bar. (Something you, too, can plan for the game day you can't score a ticket. See our blog Where to Watch.)  Be sure to check out the full list of prohibited items and read Gameday Policies.
Gator Gear and Wear
Don't forget your Gator gear.  For students, check out our blog on Game Day attire. And for us parents, we suggest gameday outfits that may be a tad more your style.
Show even more Gator pride by decorating your cell phone with a customized UF skin from Skinit. Use code huh25 and you will get 25% off your order (excludes gift cards, e-cards, and shipping).
Plan Ahead
If you are planning on coming up for Homecoming (October 2nd – 4th), you may want to book a hotel for Thursday through Sunday so you can take in Gator Gallop and the Parade on Friday, Gator Growl on Friday night, and the game on Saturday. Annually, this weekend takes on federal holiday status in Gainesville. Our student Gators have Friday free of classes, as do the students at the local schools.
See our blog on hotels and start planning now. As soon as UF starts promoting the sale of tickets for a game, demand will increase.
Pass on these great tips, tell your friends and like us on Facebook, Instagram, Twitter, and Pinterest. Find out more about how to use HaveUHeard as a great resource. Sign up for other great tips at haveuheard.com.