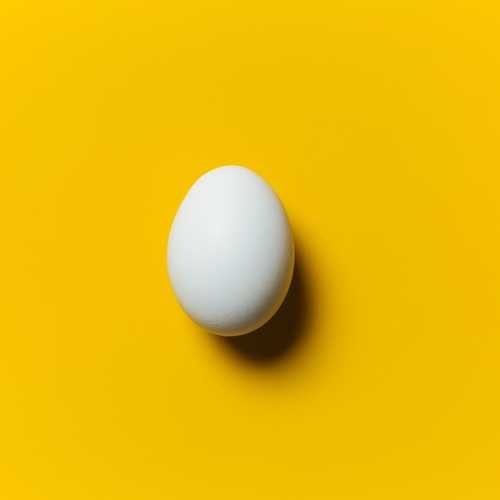 Let's do breakfast or maybe brunch?
Who doesn't love breakfast or lunch or brunch? It is the most fun you can have at the weekend! There are plenty of options and here are our favorites.
AD-LIB -Modern American cuisine 2415 Ponce de Leon Blvd, Coral Gables, FL 33134
Bagel Emporium
Decent bagels directly across from Campus. Take the newly installed pedestrian bridge to cross over US1.
Bachour
World renown pastry chef Antonio Bachour's restaurant, bakery, and pastry shop. The menu is Contemporary American and features a full-line of viennoiserie, egg-based dishes, tartines, sandwiches and salads as well as Bachour's petite-gateaux, macarons, and bonbons.
2020 Salzedo St, Miami, FL 33134
Deli Lane Cafe
To me, Deli Lane is a staple breakfast spot in the 305. Nice outdoor dining, pet-friendly, consistent breakfast options for the health-conscious and the hungry traveler.
7230 SW 59th Ave., South Miami, FL 33143
Greenstreet Cafe
"Almost everyone I knew was Instagramming their Nutella french toasts and hashtagging brunch"
3468 Main Hwy, Coconut Grove, FL 33133
Honeybee Donuts
"An exquisite little corner store with crafty doughnuts"
7388 Red Rd, South Miami, FL 33143
Lulu – When the wait is too long across the street from Greenstreet! Insane Bloody Mary concoctions.
3105 Commodore Plaza, Coconut Grove, FL 33133
Mariposa at Neiman Marcus in Merrick Park.
The outdoor terrace overlooking the Spanish tile roofs of Merrick Park makes you feel like you're having lunch in the Mediterranean. Located on the 3rd floor of Neiman Marcus, it has delicious food, a great wine list, & excellent service.
390 San Lorenzo Ave, Coral Gables, FL 33146
Michael's Genuine Food & Drink
Eat. Brunch. Here. (Make reservations!) Small plate/tapas style even for breakfast.
130 NE 40th St, Miami, FL 33137
Peacock Garden Cafe
A beautiful garden oasis, with historic details, great dining, and charming ambiance
2889 McFarlane Rd, Coconut Grove, FL 33133
Raw Juce
112 Madruga Ave, Coral Gables, FL 33146
Roasters & Toasters
Roasters is a fantastic Jewish inspired deli that serves easy-to-eat food, cooked well, in a fast-paced, sitting-on-top-of-each-other atmosphere that I love. It's a great place for breakfast, brunch or lunch any day of the week. Get there at the crack of noon on Sunday or you'll be waiting a while for a table.
9465 S Dixie Hwy, Miami, FL 33156
Swine Southern Table & Bar
Breakfast & Brunch, Southern, Barbeque. With a man cave feel and in-house smoker that can be smelled from a block away, Swine has received a warm welcome to the Coral Gables neighborhood.
2415 Ponce De Leon Blvd, Coral Gables, FL 33134
Threefold Café
Breakfast and lunch Monday-Friday. All-day breakfast – All weekend
The gourmet breakfast menu contains premium locally sourced seasonal produce prepared and presented in a unique way.
141 Giralda Ave, Coral Gables, FL 33134
Town Kitchen and Bar
Brunch is great here on the weekends! Great food, great service & overall amazing experience!
7301 SW 57th Ct, South Miami, FL 33143
Zak The Baker
It's easily one of my favorite artisanal bakeries for their dedication to quality and craft, and I've never left disappointed. Addicting is an understatement. Who knew something so delicious and hip was also Glatt Kosher?
405 NW 26th St, Miami, FL 33127
After Brunch Comes Lunch
Sebastian's Café
While you'll find Sebastian's Cafe nestled inside the brand new UM Newman Alumni Center, you really get the sense that you're at a high-end deli downtown. Limited hours of operation, but worth it to stop by the Alumni Center and take your photo with the magnificent bronze Sebastian sculpture in front! Come on, you know you're going to use that photo on your holiday card!
6200 San Amaro Dr., Coral Gables, FL 33146
Titanic Brewery & Restaurant
I've been going to Titanic for over 20 years! It's like a home away from home. I love the ambiance, the food, and the camaraderie because there is UM decor everywhere! You will most likely bump into someone you know. Brewery and pub fare right at the edge of campus! (It is also right next door to All Canes, the best hurricanes store outside of the bookstore on campus). Buy some U swag and then pop in here for lunch or dinner. Live music weekend nights! It's one of those places you will go back to time and time again.
5813 Ponce De Leon Blvd, Coral Gables, FL 33146
Shake Shack
If you want an awesome juicy burger crispy fries and a great shake you must absolutely come to this place.
1450 S Dixie Hwy, Coral Gables, FL 33146
Spring Chicken
This is a go-to spot when running around the Gables. It's quick & delicious. It's fresh & tasty homemade quality food with a southern feel. Freshly squeezed lemonade, crispy fried chicken, down-home cookin'.
1514 S Dixie Hwy, Coral Gables, FL 33146
Eating House
This is an easy five stars. Make a reservation though. Pro tip: don't fill up on the free popcorn because you'll regret it later in the meal. I've been here at least 5 times and the food is always top-notch. Phenomenal flavors, original combinations, consistently delicious.
804 Ponce De Leon Blvd, Coral Gables, FL 33134
EVOS Pinecrest
A restaurant with traditional All American favorites like burgers, wraps & salad and many vegetarian options.
Best air-baked fries with a ketchup bar.
9537 S Dixie Hwy, Pinecrest, FL 33156
La Sandwicherie Brickell
This is one of the best places to have a great meal in Downtown Miami. It's located in the middle of Brickell, conveniently across the street from the new Brickell City Centre mall. The food here is awesome! They make amazing sandwiches and they make them to your liking. There's also good soup available and they make really good smoothies. PS: Ok, when it's 4:00 am and your kid just left a club, and realize they have the munchies, where do they go? They go here. At one time or another, you will find your kid eating a sandwich at 4 am.
34 SW 8th St, Miami, FL 33130
Nexxt Cafe
Love this spot on the road. Big menu. Big portions. Tasty food. Interesting options. Never disappointed. For Lincoln Road, I've had pretty good service too. GREAT spot to people watch. Brunch noteworthy.
700 Lincoln Rd, Miami Beach, FL 33139
Big Pink
Big place. Big menu. Big coffee. HUGE portions. Great vibe, funky, beachy, cool. Extremely casual.
They have a nice outside patio area with a nice overhang for shade. If you've got a bigger group I would recommend it.
Get the chicken and waffles!
157 Collins Ave, Miami Beach, FL 33139
The Front Porch Cafe
Great little spot across from the beautiful beach with a fantastic location and plenty of street parking.
Visiting Front Porch is a must if you are looking for a little spot to retreat to when on South Beach.
1458 Ocean Dr. Miami Beach, FL 33139
Pass on these great tips, tell your friends and like us on Facebook, Instagram,  Twitter, and Pinterest. Sign up for other great tips at haveuheard.com. Are you new to HaveUHeard? Here is how to best use the site.