HaveUHeard.com includes links to third-party websites and advertisements for third-party products and services. Product and service-specific opinions mentioned within the content of our blogs are entirely the opinions of the HaveUHeard.com team and its staff. It is our hope that you will find value in the products and services these third-party organizations represent, and patronize these businesses. Such advertising and marketing partnerships help make our efforts at HaveUHeard.com possible. Thank you for your support and ongoing interest. For additional information, please read our full HaveUHeard.com Disclosure Statement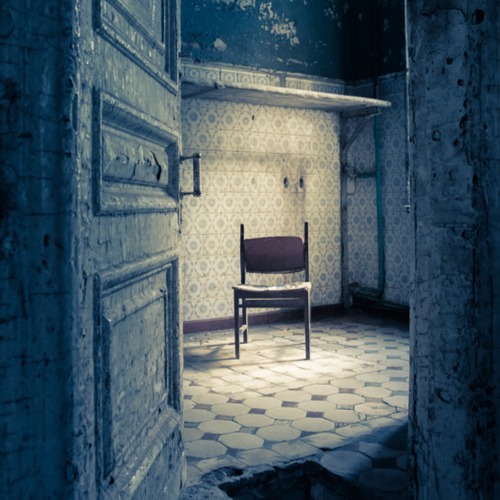 It is a lot different than being in a dorm!
Living off-campus has its own challenges, here are some suggestions. Just a few months in from your freshman starting college and they bring up the subject of where they want to live the following year. By December, they have figured out who they want to room with (even if they are staying in the dorm) and they are ready to sign a lease. It is hard to imagine making a decision so early; however, the demand for living in certain areas is driving the need to sign early. You will hear them mention specific apartments yet all you want to know is the rent amount, is the area safe, how close is it to campus. There will be questions you may not have thought to ask.
When Students Become Neighbors
Your students will be renting apartments in a real city (as opposed to a small college town) that most likely will have many students as renters but also possibly local residents. The cities of Coral Gables and South Miami are popular choices for University of Miami students who wish to live off-campus.
While the University does not directly monitor off-campus living, it does expect that all students will conduct themselves in a manner that will positively reflect on themselves and the University. Students living off-campus are subject to all of the rules and regulations contained in the Student Rights and Responsibilities Handbook read it here, as well as all local, state, and federal laws.
Parking
When students rent apartments, most complexes have parking garages, which are closed-entry, where students can park. Red Road Commons, Berkshire Coral Gables, and Valencia South Miami are all examples of complexes that offer parking. If parking is not offered, there are plenty of lots and parking garages where students can park around the apartment building. Park your car in designated areas or in your driveway or garage—not on the sidewalk or in your front yard. Do not park on your neighbor's' property, driveway, or parking lot. Students who violate parking laws will be subject to citations by city law enforcement officers. Illegally parked cars may be impounded. City officers in both Coral Gables and South Miami will contact the University with license plate numbers of cars that they believe belong to University students. In both Coral Gables and South Miami, violators could be subject to $250 fines.
Noise
In both Coral Gables and South Miami, it is unlawful to make or allow noise that annoys or disturbs neighbors, whether within a home or in public places. Noises covered by these ordinances also include car horns, engines, power tools, construction sounds, and animal sounds. Those who violate these ordinances are subject to fines of between $150 to $500 per day. In South Miami, bothersome noises such as those outlined above are prohibited from 11 pm to 7 am every day of the week (fines are from $200 to $500).
The University has a resource to help students navigate neighborhoods and help find apartment availability. Check out some of the rental properties and real estate agents that cater specifically to UM students here.  Students also find apartments by word of mouth, filling in when a friend or sorority sister or fraternity brother graduates, local advertising, and Craig's list.
Of course, as much as we may not want to deprive our students of luxury living (excuse my sarcasm), there are many affordable and economical apartment rentals in Miami. Oftentimes apartment living may actually save you money. The rent may be less expensive and your student is not locked into a meal plan (that they don't use) which provides better control of food costs.
There are many apartment complexes that cater to students; some within walking or bike riding distance to campus or a quick ride on a city bus or the metro rail. My daughter lived with another girl who had a very tight budget so they chose a very nice complex a few miles from campus. They were able to get more for their money and were ok with the short distance to campus. Many students who live off-campus drive, so be sure to add the $520 cost of a yearly parking permit to your budget when planning for the year. Your student can apply for a parking pass here. Space is limited. For a list of students' favorite apartment rentals, click here.
To Each Their Own
Beyond the price shocker, I was also surprised when my daughter showed me pictures and the layout of the apartment options she was considering. I assumed there would be two girls in each room. She laughed. Not only do they each get their own room and bathroom, but the leases are divided that way. There is a lease per occupant, not per apartment. And yes, you will most likely have to co-sign via email/fax/scan. Then there was the moment we entered her new apartment – also one student per room and bathroom – some even have new stainless-steel appliances, washer/dryers, granite countertops, fitness centers, swimming pools and locks on every bedroom door.
How much do these places cost? There is a huge range from $675 – $2,000 a month for 12 months (Check sublet policies for summers. Many students leave for summer may want to sublet to a third party). One way to save money is to share the room instead of having your own room and bathroom. Be sure to check if parking is extra and how many spots each apartment gets. If your student is planning on having a pet, they should check the rules on that too.
Some apartments come furnished, but some do not. If not, seniors often sell off their furniture upon graduation. The problem is storing it all summer until the lease begins which is usually mid-August. This storage thing may also come into play if they should decide to change apartments the next year as this can lead to a gap in the leases. Finding a storage unit for the short term is difficult, not impossible, but if you can avoid it, that is best. Remind your student to inspect everything upon moving in and take pictures of any damage so they are not fined for it later.
There are also small private homes and cottages available surrounding the UM campus. Many juniors and seniors will look toward this type of living for more privacy (and let's not kid ourselves, parties). Many apartments and home rentals are managed by property management companies so you will not be dealing with the actual owners. Occasionally a private home is managed by the owners.
Below we break down what questions your student should be asking:
Reserved Parking
Most apartments and houses near campus require you to work with property management companies. Unfortunately, many of the multiple room apartment rentals will only include one parking space. My daughter's four-bedroom apartment fell into that category. Read the fine print on the lease.
Utilities
Make sure you find out the overage for utilities for the apartment. We quickly learned that after getting a bill for her first month stating they went over the allotted amount of $120.00 per month. The management company will split the overage between the number of tenants.
The Lease
Most apartment leases start on August 1st and go through July 31st of the following year yet often they do not let the new residents (not renewals remaining in the same apartment) move in until a few days after. The rationale is that the management company needs to clean the apartment.
If your student is moving out of one apartment and moving into another, that leaves a gap in where to put their furniture (if they are moving furniture from another apartment). We faced this same dilemma and had to move their belongings into storage for 4 days. This involved hiring a moving and storage company at a large expense. We looked at many options but unfortunately, this ended up being the most cost-efficient.
Inspecting the Apartment
Make certain your student (and yourself if you are there) inspect the premises thoroughly. Take pictures of any damage, no matter how small, as they will be charged if they did not fill out the damage report when they first moved in.  If they hang up pictures or use any nails on the walls, make certain they Spackle and repaint. The charges add up fairly quickly. Worth repeating- Take 100 pictures, then take 20 more time-stamped. You could be charged for damages to the apartment. If you have not documented everything, prepare for those charges.
The responsible party for payment
When reading through the lease, make certain that your student is only responsible for their individual room and not the entire apartment. While you may believe your student is moving in with their BFFs, if one decides to vacate for any reason, whether to withdraw, study abroad or the living arrangement did not work out, you do not want to be responsible for that person's portion of the lease.
Subletting
Make sure you are familiar with the terms of subletting as many students leave for Summer and may want to sublet their room to a third party.
Room locks
Each bedroom should have its own key different than the other bedrooms. This gives your student extra security.
Insurance
Your homeowner's insurance policy may not cover them while they are living off-campus (many will cover if they are living in an on-campus residence at no extra cost).  Check the terms of your home insurance policy. Most of the large insurance companies offer separate renters policies at a reasonable rate. You may also want to look at two of the more reputable college student insurance companies, college student insurance, and NSSI.
Students definitely have their favorites. You can read about those here.
Pass on these great tips, tell your friends and like us on Facebook, Instagram,  Twitter, and Pinterest. Sign up for other great tips at haveuheard.com. Are you new to HaveUHeard? Here is how to best use the site.