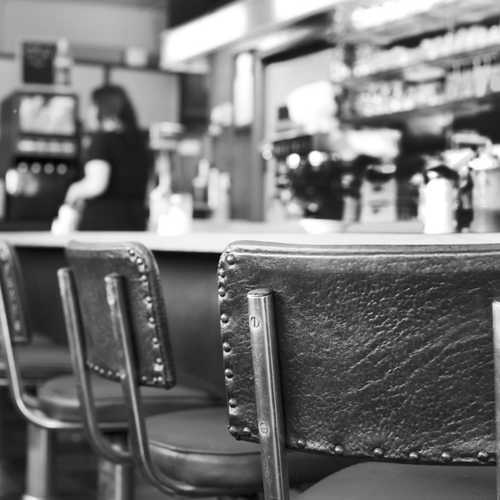 Our favorite places for dinner.
Yes, there are tons of restaurants where you can eat your dinner…here are just a few of our favorites!
Gables / South Miami / Coconut Grove
Bulla
Inspired by Madrid's tapas scene, it's a gastropub atmosphere that's totally fun, totally Miami.
2500 Ponce De Leon Blvd, Coral Gables, FL 33134
Cibo Wine Bar-Coral Gables
Gorgeous inside! Great wine selection. Decent Italian food, great prices.
45 Miracle Mile, Coral Gables, FL 33134
Havana Harry's Coral Gables
Craving Miami's best & most innovative Cuban food, HH is Miami's premier Cuban Fusion restaurant.
4612 S Le Jeune Rd, Coral Gables, FL 33146
Hillstone Restaurant
An essential stop for locals and visitors for nearly 15 years. Superb service, food, and atmosphere.
201 Miracle Mile, Coral Gables, FL 33134
Lan Pan Asian Cafe
Great fusion / Asian food with creative, super fresh sushi. Don't be fooled that is in the same mall as Target and Bed Bath and Beyond (Yes, you WILL be in this mall at some point). It is not fancy but is always busy, clean, easy to park and delicious.
8332 S Dixie Hwy, Miami, FL 33143
Ortanique on the Mile
A family-owned Caribbean restaurant that will instantly convert you to a Miami native! Fine dining, cozy atmosphere.
278 Miracle Mile, Coral Gables, FL 33134
Seasons 52
Delicious takes on classic cocktails really interesting seasonal menu. Really pretty inside! Good for big groups.
321 Miracle Mile, Coral Gables, FL 33134
Shula's 347 Grill
If you are in the mood for a fantastic burger or steak then come to Shula's.  (As in Don Shula)
6915 Red Rd, Coral Gables, FL 33143
Sports Grill – South Miami
Hands down the best wings in Miami, or anywhere. Seriously, the best wings you will ever eat! All their other food is pretty darn good too.
6915 Red Rd, Coral Gables, FL 33143
Talavera Cocina Mexicana
Upscale, handcrafted incredible Mexican food! Best fresh chips and homemade salsa anywhere!
2299 Ponce De Leon Blvd, Coral Gables, FL 33134
WHISK Gourmet Food & Catering
Whisk is a Miami institution. It's no wonder this southern-inspired menu keeps it busy no matter the time of day.
Whisk is one of those places that is consistently delicious food with friendly service.
7382 SW 56th Ave, South Miami, FL 33143
Yard House at the Shops at Merrick Park Mall
Experience fusion of globally inspired flavors and favorite American dishes. The beer menu at Yard House features a variety of new craft, local and imported beers. Great for big groups. Sit inside or outside on their beautiful patio.
320 San Lorenzo Ave, Coral Gables, FL 33146
Versailles Restaurant
The World's Most Famous Cuban Restaurant, serving tasty Cuban cuisine and culture to the South Florida community and tourists from around the world for 40 years! Aye, Qué Rico!
3555 SW 8th St, Miami, FL 33135
Coconut Grove
Bombay Darbar
Ahhhhmazing Indian cuisine! Make a reservation. Come hungry.
2901 Florida Ave, Miami, FL 33133
Jaguar Ceviche Spoon Bar
Best Ceviche in Miami! Sample one, sample them all. A great busy spot, sit outside, great people watching!
3067 Grand Ave, Miami, FL 33133
Lokal
If you're on an odyssey to find the best gourmet burger in Miami, go here.
3190 Commodore Plaza, Coconut Grove, FL 33133
Brickell
Dolores, But You Can Call Me Lolita
A really cool spot near Brickell, great food, better drinks, great rooftop patio dining.
1000 S Miami Ave, Miami, FL 33130
Cafeina Wynwood Lounge
The hangout of choice for many locals in the know. Gourmet tapas, perfect for sharing.
297 NW 23rd St, Miami, FL 33127
Garcia's Seafood Grille & Fish Market
Damn good food right on the Miami River. Nothing fancy here, just quintessential tropical food. You might spot some famous people here too!
398 NW North River Dr, Miami, FL 33128
Kush
American gastropub. Delicious burgers and everything else.
2003 N Miami Ave, Miami, FL 33127
Perricone's Marketplace & Café
A great alternative to the hustle, bustle and high prices of nearby South Beach. Located near Brickell Avenue in Mary Brickell Village. Awesome Italian food, they have a really cool market too.
15 SE 10th St, Miami, FL 33131
The Butcher Shop
The Butcher Shop is a very cool spot to hang out with new friends for good food. Totally hip hang-out with a cool garden patio.
165 NW 23rd St, Miami, FL 33127
The River Seafood & Oyster Bar
Another Miami landmark! A modern twist on seafood classics.
650 S Miami Ave, Miami, FL 33130
SUGARCANE Raw Bar Grill
Insanely good raw bar, incredible drinks, super chill vibe. Awesome meal.
3252 NE 1st Ave, Miami, FL 33137
Wynwood  / Mid-Town / Arts District
A MUST see neighborhood destination. Go early. Walk around. Street after street, building after building are enormous graffiti walls and murals. They are painted by world-class artists and change seasonally. This is the place to be if you're cool. Or wanna get some great Instagram pics with your kids!
Wynwood Kitchen & Bar
Located right near the epicenter of the Wynwood walls, it's a great place to start.
Plenty of outdoor and indoor seating with modern fusion interpretations of Tapas.
2550 NW 2nd Ave, Miami, FL 33127
Beach
Joe's Stone Crab –
JOES IS ONLY OPEN MID-SEPTEMBER / OCTOBER  – MID MAY
Varies by year, MUST check before going. Reservations required.
1 Washington Ave, Miami Beach, FL 33139
Osteria Del Teatro
I dined here on my first wedding anniversary and many years later, still has 4.5 stars!
Tiny Italian restaurant right in the heart of the historic Art Deco District
1200 Collins Ave, Miami Beach, FL 33139
Rosa Mexicano
They make the guacamole fresh, right in front of you! AT THE TABLE!
1111 Lincoln Rd, Miami Beach, FL 33139
Safron Mediterranean Grill
Best gyro and falafel in Miami!
1049 Washington Ave, Miami Beach, FL 33139
Smith & Wollensky
Well-appointed steakhouse with one of the most beautiful water views in all of Miami.
1 Washington Ave, Miami Beach, FL 33139
The Cafe, at Books & Books
Stroll up Lincoln Road, people watch, pop in here for surprisingly great food then grab a coffee or gelato for dessert!
Miami legend, independent bookseller.
927 Lincoln Rd, Miami Beach, FL 33139
The Dutch, located inside the W South Beach Hotel
Took our daughter here for her 18th birthday! They put her name at the top of the menu for the day and everyone wished her a happy birthday! That's the kind of service and detail you get here. Incredible American food, funky décor, funky presentations. Definitely a special occasion spot.
2201 Collins Ave, Miami Beach, FL 33139
Yardbird Southern Table & Bar
Fantastic southern cuisine smack dab in the middle of South Beach!
1600 Lenox Ave, Miami Beach, FL 33139
Pass on these great tips, tell your friends and like us on Facebook, Instagram,  Twitter, and Pinterest. Sign up for other great tips at haveuheard.com. Are you new to HaveUHeard? Here is how to best use the site.