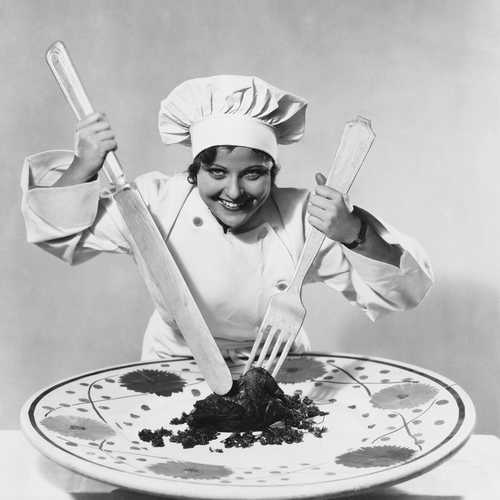 Food Glorious Food!
Like any big city, there are literally thousands of dining options from fast food to fast-casual, from family-style to fine dining. You will find your burgers, pizza, Cuban, Mexican, Chinese, barbecue, sushi, salads, Mediterranean, Indian, Caribbean, basically a restaurant from every continent, for every palate and every price point.
Just like with hotels, Miami has many local and national chains, those are super easy to find and are of great comfort when you do not know where to eat. I'm letting you know about the cool spots, the places the locals go to get their fix. Try a new restaurant, Miami has many talented chefs and is the melting pot of our great state. Trust, me, if you enjoy dining out, you are going to eat some great meals while you are visiting here over the next four years!
When coming to Miami to visit your student or tour the campus with a prospective student, what restaurants are must-visits? Below we give you a breakdown of a small sampling of some of our favorites.  There are so many dining options in our big city it is impossible to showcase them all. Eating out is a big deal in these parts, be adventurous, try new places, get off the beaten path and explore some of the unique neighborhoods Miami has to offer.
Depending on the occasion, time of year, and what other events are happening in the city that weekend (and there are festivals and events year-round), you may not get into a specific restaurant unless you get there very early or make a reservation. Open Table is a common app used at many establishments throughout Miami and Ft. Lauderdale. Considering your student will be at UM for at least four years, you should be able to try many of the restaurants that we personally recommend. Peak weekends and at some of the more popular selections, expect waits for an hour or 2 or more. Make reservations whenever possible.
Pro-tip #1
When coming in August to drop off your students, Miami has a once-a-year restaurant event called "Miami Spice". Miami Spice is a mouth-watering restaurant promotion showcasing the very best of Miami cuisine.
During August 1 – September 30, restaurants offer three-course meals featuring signature dishes created by world-renowned chefs at reduced prices: Lunch/Brunch $23 and Dinner $39. Check out their website for restaurant options that will take you all over Miami! It's a great way to see it like a local.
Pro-tip #2
Yelp is a very robust app that lets customers rate their experience and food at a restaurant. I find Yelp in Miami to be extremely robust and pretty accurate. You will read honest reviews from real customers about their experience. I highly recommend you use it and use it often to find great places to eat! Load it up on your phone and find your favorites before you even arrive.  Where you type in the "location" just enter one of the neighborhoods described below and start eating!
*Pro-tip #3
Many restaurants in Miami are open for both lunch and dinner. Sometimes going for lunch offers a shorter wait and less expensive meals while still enjoying terrific food!
Pro-Tip #4
Download the PayByPhone app. Many neighborhoods you visit will have on the street, valet, parking lot and parking garage options. The most widely used street parking app in Miami is PayByPhone. This app is so great because you can pay for your parking and if you need more time you can just add more using the app without getting a ticket. And they will ticket your expired parking meter in Miami.
We have broken it up by meal selection with some restaurants listed for breakfast, brunch, and dinner.
When visiting, you will often hear your students refer to areas in Miami such as Gables, Grove, Midtown, Brickell, South Beach… We have done the same, which will help you to speak your students' language.
Trending Neighborhoods
Coral Gables  |  Coconut Grove  |  Brickell  |  Mid-Town & Wynwood |  Art District  |  Miami Beach
Coral Gables / Coconut Grove
This is where you will find many restaurants, bars, hotels and dining options at all price points from flip-flops and sweats to fancy-schmancy cocktail attire.
Midtown & Wynwood
Referred by locals and Canes as midtown, also known as Wynwood Walls, it is a unique outdoor destination featuring huge colorful street murals, spanning dozens of blocks by artists from around the globe. It is where you will find many of the best and trendiest restaurants, pop-up donuts spots, artisan bakeries, craft beer, craft coffee, homemade pie, art-house Cinema, art galleries, microbreweries and bars, and probably your college student when they are going out.
Downtown / Brickell
Every college town has a downtown and in Miami, this is a bit North from campus but filled with restaurants, theaters, nightclubs, bars, breweries, shopping, live music, hotels, and entertainment. Do not stray too far away from the main area late at night.
South Beach / Lincoln Road
Get used to it, your kid goes to school near one of the most exciting beach destinations in the world! Aren't they lucky, they won the College lottery! This region of Miami is North of campus, up US1, onto I-95 and over Venetian Causeway spanning Nikki Beach at South Ocean Drive (location of Joe's Stone Crabs) all the way up to 20th  Street. This is the spot of gorgeous beaches, very tiny bathing suits, incredible sand, hundreds of restaurants, bars and nightclubs, live music, hotels, and entertainment. At some point, you will be here enjoying the Miami weather, sights, sounds, food and people!
For Breakfast, Brunch, Lunch list.
For Dinner.
Looking for something sweet, try these places.
Pass on these great tips, tell your friends and like us on Facebook, Instagram,  Twitter, and Pinterest. Sign up for other great tips at haveuheard.com. Are you new to HaveUHeard? Here is how to best use the site.