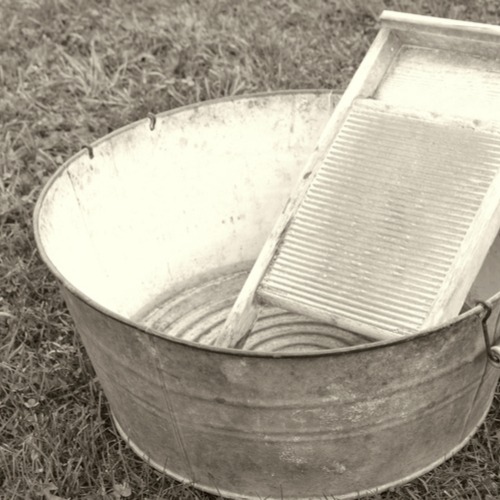 Making The Hardest Chore Easier! (Laundry!)
I tried to teach my daughter how to do the laundry before she left for college. Really. I did. Yet, somehow when she went away to school, she managed to do it very rarely. At last count, she had well over 50 pairs of underwear so she could procrastinate with this particular chore as long as possible. It helps that at UM the students do not need money to use the washing machines as this is covered in their student fees.
There have been many laundry-associated stories throughout the years that range from having clothes stolen (do not leave them unattended for too long) to finding the perfect place to study (the whirr of all the machines can be used to block out all other distractions).  My favorite involves the time my daughter thought she was picking up her own clothes from the dryer, only to bring them upstairs, begin folding and realized she had picked up the wrong hamper from the laundry room. She and the other student had a good laugh about that.
Sometimes, laziness or a jam-packed schedule kicks in and they just need someone to do their wash for them or they have clothes that are dry clean only. Perhaps they need some alterations done. Our interns recommend these places:
786 Laundry Mart Corp
Laundromat
6228 S Dixie Hwy, South Miami
Shining House Coin Laundry
6228 S Dixie Hwy, South Miami
Rey's Cleaners
5829 SW 73rd St #3,
Dry Cleaners and alterations
MacDonald Dry Cleaners
6900 SW 59th Pl # 103, South Miami
Dry Cleaners and alterations
Mario's Dry Cleaners
5828 SW 71st St, South Miami,
Dry Cleaners and alterations
Remy Tailor by Alex
12443 S Dixie Hwy, Miami
Professional tailoring – Great for formal dress wear, hems, and alterations on men's and women's clothing.
Laundry 305 – Targeted specifically to students, they have pricing for weekly wash & fold, pick up and delivery (on your service day). for more info email info@laundry305.net
Coconut Grove Laundry Services – 101 Grand Avenue Coconut Grove, FL 33133.
Offers dry cleaning and alterations as well as wash & fold service.
Tysunn Dry Cleaners – 1545 Sunset Dr., Miami, FL 33143. Offers dry cleaning and alterations and laundry service
Sir Galloway Dry Cleaners – They offer free pickup and delivery. Dry cleaning and wash & fold. call 305-796-1274
Coral Way Cleaners – 360 Sevilla Ave., Coral Gables. Laundry Services
Society Cleaners- 3912 SW 8th St., Coral Gables. Dry cleaning and alterations
Pass on these great tips, tell your friends and like us on Facebook, Instagram,  Twitter, and Pinterest. Sign up for other great tips at haveuheard.com. Are you new to HaveUHeard? Here is how to best use the site.