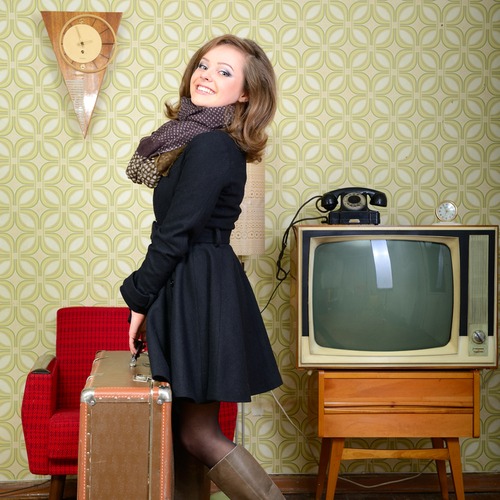 A lot going on at once.
Moving out can be almost as hectic as moving into the dorms and apartments. You are typically assigned a move out time to keep the flow smooth. Students are expected to check out of their rooms and University Village apartments no later than 24 hours after their last final examination. To avoid fines and charges, please check out properly and follow the required checkout process. Failure to follow the checkout procedures will result in a $100 fine. Here are the complete instructions on move-out procedures as well as information about moving back into a dorm if your student is living on campus for the summer.
All students are required to leave their residences in a clean and orderly condition, and follow the proper checkout procedures set forth by the Department of Housing and Residential Life Office. HRL does not provide storage for student belongings. Goodwill Industries South Florida will place donation collection trailers outside of each residential area and accepts donations.
Take 100 pictures, then take 20 more time-stamped. You could be charged for damages to the dorm room and if you have not documented everything, prepare for those charges. My daughter burned her desk chair with a hair appliance and you better believe we were charged for that.
Off-campus storage company options:
collegeboxes.com
Have your belongings picked up from school during move-out and stored for the summer or shipped anywhere, worldwide. Stored items can be delivered back to campus when you return.  Ship boxes and luggage from home prior to fall move-in. We temporarily store your items to be delivered to school when you arrive on campus.
dormroommovers.com
They send you boxes & tape for you to pack. They send movers to pick up your boxes & large items. Your stuff is stored in their climate protected facilities. If you want, they will ship boxes you need at home. They will deliver to your new place when you return.
Another option is to rent an air-conditioned storage facility with friends. You may be lucky in that your student may have a friend that will let them store their belongings in their apartment. When my daughter lived in the dorms she used one of the companies above to pick up her boxes right from inside her dorm room and had them delivered directly to her the following semester.  I can tell you that I was there the sophomore year when the company delivered the boxes. The delivery men were efficient and polite and even helped her rearrange some things to help make room for the boxes.
Apartments?
If your student is moving out of an apartment or subletting their apartment, you may need to pay a moving company if there is furniture is involved. This is, by far, the more expensive way to go. Unfortunately, we had no choice but to use this method when my daughter finally moved off-campus. She had purchased used furniture for her apartment for the following year and needed a place to store the furniture. There are many moving companies in Miami so you will need to contact each one individually as prices vary depending on if you are moving in or out of a space that has stairs, elevators, etc.
Pass on these great tips, tell your friends and like us on Facebook, Instagram,  Twitter, and Pinterest. Sign up for other great tips at haveuheard.com. Are you new to HaveUHeard? Here is how to best use the site.