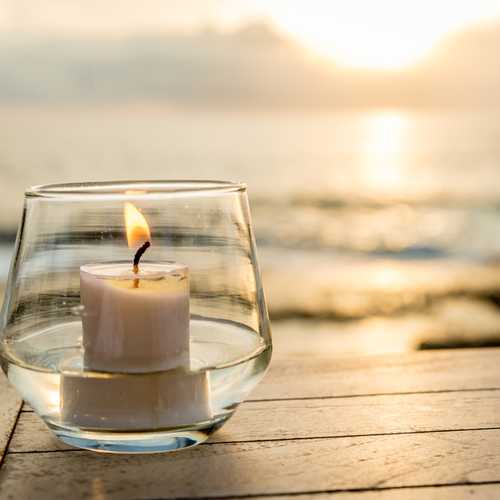 Keep up the Tradition
For many students, being able to continue to worship, pray and adhere to their religious beliefs is extremely important. For those students, it is important for them to be able to follow their faith and connect to their spirituality in a meaningful way while still being a student. Having a place to worship on or near campus allows them to meet other students and have a Rabbi, Minister, Bishop or Priest to turn to should they need spiritual guidance. The University of Miami is a very diverse campus. At or around UM, there are places to worship, regardless of your students' faith.
Shortly after my daughter began school, the first of the most important Jewish holidays were approaching (think the equivalent of Good Friday and Easter Sunday).  We had always gone to services together and had large family gatherings with the entire extended family. Since the holiday fell on a weekday, she was unable to come home. So, she did what many other Jewish students did; she went to services at the University of Miami Hillel. To keep the family traditions of worship there are many religious and spiritual organizations at UM. In addition to the on-campus religious organizations, Miami has many places of worship in the city. List of the religious organizations on campus at the University of Miami.
Houses of Worship
Baptist
Coral Gables Baptist Church
5501 Granada Boulevard
Coral Gables, FL 33146
Catholic
The Church of the Little Flower
Roman Catholic
2711 Indian Mound Trail
Coral Gables, FL 33134
Epiphany Church
8235 S.W. 57 Avenue
Miami, FL 33143
Christian
Christ Journey Church
624 Anastasia Ave
Coral Gables, FL 33134
Coral Gables Congregational Church
3010 De Soto Blvd
Coral Gables, FL 33134
Episcopal
St Stephen's Episcopal Church
Episcopal Church
2750 McFarlane Rd
St Philip's Episcopal Church and School
Place of Worship
1121 Andalusia Ave
Jehovah's Witnesses
Kingdom Hall of Jehovah's Witnesses
3161 SW 21st Terrace
Miami, FL 33145
Jewish
Temple Judea
5500 Granada Blvd
Coral Gables, FL 33146
Chabad of Downtown Coral Gables
1827 Ponce De Leon Blvd
Coral Gables, FL 33134
Islam
ERSHAD CENTER
6669 SW 59 Place
Miami, FL 33143
Muslim Communities Association of South Florida
7350 NW 3rd St
Miami, FL 33126
Pass on these great tips, tell your friends and like us on Facebook, Instagram,  Twitter, and Pinterest. Sign up for other great tips at haveuheard.com. Are you new to HaveUHeard? Here is how to best use the site.