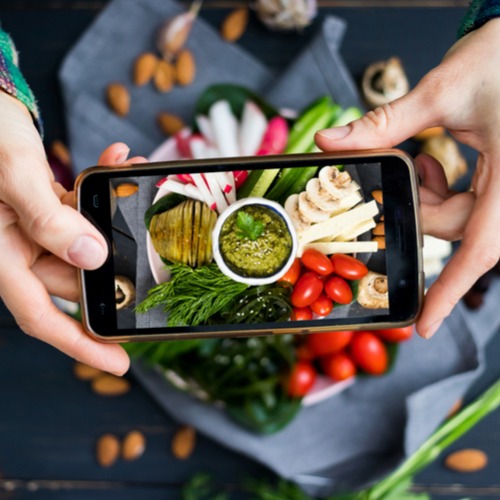 You Really Do Want To Eat More Veggies!
Slowly, but surely, more and more young people are going vegan or vegetarian. I can't blame them. Sometimes the choices on or around campus just aren't that healthy. So more veggies, please! My daughter became a vegetarian in 6th grade and continued to eat that way until her Sophomore year. The dining plan was so limited in her choices that she was tempted (and tried) introducing chicken and fish back into her diet. Thankfully a few new vegetarian options opened closer to campus so she was able to make some healthier choices. There are many vegan and vegetarian options in Miami including some great grocery stores nearby with many vegan options as well.
Here are a few favorites close to campus:
Amsterdam Falafel Shop
5835 Sunset Drive
Whether you are vegan, vegetarian, living a gluten-free life, grew up on Middle Eastern food, or just love falafel and shawarma… this is your spot!
Eden in Eden
1248 SW 22nd Street
Eden in Eden is Miami's first vegetarian-inspired French brasserie.
Chipotle
2 miles south of campus on US1
Choices Cafe
2895 McFarlane Road, Coconut Grove
A vegan chain home-grown in Miami. Salads, bowls, meals (all under $10!) sprouted tofu & black bean wrap, or a chickpea tuna and sautéed onion rice bowl.
Pro tip: end your meal with a maple bacon donut, where the bacon is courtesy of a tree instead of a pig.
Raw Juce Coral Gables
112 Madruga Ave
Grown
8211 S Dixie Hwy
Quick-serve, health-centric menu crafted from local ingredients & served in a rustic-modern space.
Diced
9050 S Dixie Hwy
Food you can trust. Salad, wraps, and bowls with vegan options
Evos
9537 South Dixie Highway
Delicious all American food without the guilt. Don't miss out on BOGO meatless Mondays!
Pass on these great tips, tell your friends and like us on Facebook, Instagram,  Twitter, and Pinterest. Sign up for other great tips at haveuheard.com. Are you new to HaveUHeard? Here is how to best use the site.