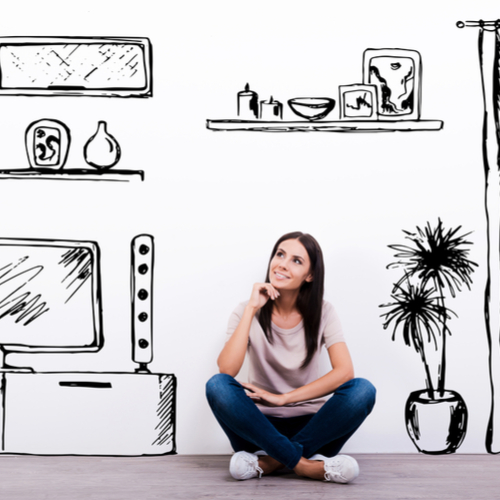 Our Fav – Rentals Save U Time!
Most students cannot wait to move into an apartment after their freshman year for very good reasons.  They will get a room to themselves, in most cases a bathroom to themselves and have a kitchen to cook (and clean.) There are many different factors that go into choosing an apartment for your student. Our list of favorite rentals can help. Location, for one thing, is important to my daughter because she will not have a car next year.  So she either has to live close to campus, on campus or make sure there is a bus that can take her to and from UNF.  Money is another factor. Typically speaking, the closer to campus that an apartment is, the more money it is and, the nicer it is, the more money it is.  This isn't to say that apartments that aren't as costly will be terrible; it is typically just a matter of what works better for your student. Another factor is bedroom size. Having roommates isn't for everyone so a one bedroom may be best for your student.  Listed below are some apartment options for UNF students.
Cape House Apartments – Cape House Apartments is fairly close to UNF and offers 1,2 and 3 bedroom apartments.  Apartments offer washer and dryer connections and a detached garage. The community has pickleball courts, tennis courts, basketball courts, and a fitness center.  
Courtney Meadows – This is a little further away from campus but still in a beautiful area.  1,2 and 3 bedroom apartments, Courtney Meadows offers beautiful spacious apartments in Deerwood, Jacksonville.  New appliances, including washer and dryers, are in every apartment. Pets allowed.
North Beach on Kernan – Minutes from the shores of Jax Beach and the best shopping, lies North Beach on Kernan, a gated community offering the perfect mixture of sophistication and convenience.  North Beach on Kernan offers 1,2 and 3 bedroom apartments with a beautiful clubhouse that has a 24-hour health club, spa pool, gated access, private garages and is pet-friendly.
The Flats at UNF – The Flats at UNF was purchased by the University in October 2014 adding true apartment style living as an option for upper-class UNF students.  The Flats at UNF is comprised of eight, three-floor buildings and provides housing for approximately 473 students. The Flats at UNF have 2 and 3 bedroom floor plans with an 11.5 months contract.  Although you have to be a student at UNF to live in the Flats, the contract is NOT tied to enrollment status. If you withdraw, transfer, graduate or move out prior to the move out date, you are still responsible for the contract.
The Retreat At Saint Johns – Features 1,2 and 3 bedroom upscale apartments. All apartments feature open floor plans with nine-foot ceilings with crown moldings.  Built-in computer desks and bookshelves offer a designated place to study. They have a 24-hour gym, clubhouse, area and huge pool. The Retreat at St. Johns is located within minutes of UNF and Saint Johns Town Center.  Pet-friendly.
Uptown at Saint Johns – This upscale, new development offers one and two bedroom floor plans and is within minutes of the UNF campus.  Uptown at Saint John's has many amenities including an enclosed area for bicycles, saltwater pool, game room, fitness center with spin classes, massage room, pet park and so much more.  Uptown is located directly across from Saint Johns Town Center which is home to a ton of restaurants and a beautiful shopping area.
Check out our blog on Off-Campus Living to learn about what questions to ask.
For more great tips, read through our other blogs, follow us on Facebook and Instagram at haveuheard.com and share with other parents you know.