HaveUHeard.com includes links to third-party websites and advertisements for third-party products and services. Product and service-specific opinions mentioned within the content of our blogs are entirely the opinions of the HaveUHeard.com team and its staff. It is our hope that you will find value in the products and services these third-party organizations represent, and patronize these businesses. Such advertising and marketing partnerships help make our efforts at HaveUHeard.com possible. Thank you for your support and ongoing interest. For additional information, please read our full HaveUHeard.com Disclosure Statement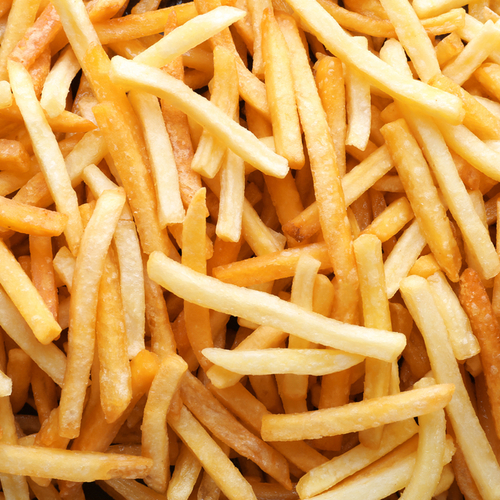 Burgers and Pizza and Fries – OH MY!
Your student is away at school and many of you might be envisioning your student's diet as burgers, pizza, fries and ice cream! Sure, we have been making meals for our kids for as long as we can remember. And yes, some of our kids know how to cook or even enjoy cooking but most have come to rely on their meals being ready the minute you yell "Dinnertime?" We get it… but what happens now that they will be on their own to figure out their meals? What's the plan?
Before you get ready to go on a cooking frenzy, packaging and labeling items to send with them, stop. Because we assure you, college food choices have changed since many of us went to college. That's not to say they won't be tempted by the vast array of food choices … we've all heard the phrase Freshman 15. For many, there will be late-night deliveries and food runs. Today's college campuses, in addition to offering burgers, pizza and fries, offer many healthy alternatives as well as meal plan options.
Freshman – The Easy Way
UNF requires all first time in college (FTIC) students living in University Housing to participate in the Meal Membership Program.  Each plan comes with a different amount of meals per week as well as a certain amount of Campus Dining Dollars.  Campus dining dollars are embedded in the student's Osprey1 ID card and work similarly to a debit card with a specific dollar amount on the card.  This allows the student to make food purchases on campus. For example, the student may purchase a Starbucks coffee and croissant using their Campus Dining Dollars or they can use this purchase as a meal swipe, counting as one of their allotted meals for the week.  The minimum requirement for FTIC students is 10 meals per week. Meal plans must be selected prior to the start of the semester to avoid being automatically placed on 14 meals per week membership. One other important item to note is that meal plans are purchased for the upcoming semester.  It is not a requirement to purchase for an entire year at the beginning of the Fall semester. This can be done each semester after you notice how much your child actually uses.
UNF has 14 dining locations on campus.  The main dining hall is Osprey Café. Besides the Café, UNF has 13 additional dining locations on campus.  Jamba Juice, The Boathouse, Einsteins, Panda Express, 2 Outtakes locations, Slice Pizzeria, Chick-fil-a, Chop'd and Wrap'd, Starbucks, Ozzie's Grill and Pita Pit.  All of these locations have the option of using a meal swipe or Campus Dining Dollars. On campus chain restaurants do not take gift cards.
The choice you make should entail a conversation between you and your student. We would recommend you familiarize yourself with how each program works.  Go to Swoop Scoop to learn more and make sure you read the frequently asked questions section. Pay attention to the deadlines for changing your meal plan because, after the grace period, you can upgrade a meal plan but not downgrade a meal plan.
Other Options
Besides the meal plan, all of the dorms have kitchens that your students can utilize at any time.  Students can purchase small refrigerators to keep in their dorms as well as microwaves. If the meal plan or cooking for themselves is not working for them, while maybe not the healthiest option, students today can get almost any type of meal delivered directly to their dorms. Companies include GrubHub, Eat24, Seamless, Doordash, and limited areas for Delivery Dudes. Check out our blog on Meal Services from some of the meal kit alternatives that may work for them too.
And if all else fails, you can always send them some of your own home-cooked meals!
Remember over winter break most dining locations will be closed. After January 1st hours are limited again until the spring semester begins.
Pass on these great tips, tell your friends and like us on Facebook, Instagram, Twitter, and Pinterest. Find out more about how to use HaveUHeard as a great resource. Sign up for other great tips at haveuheard.com.