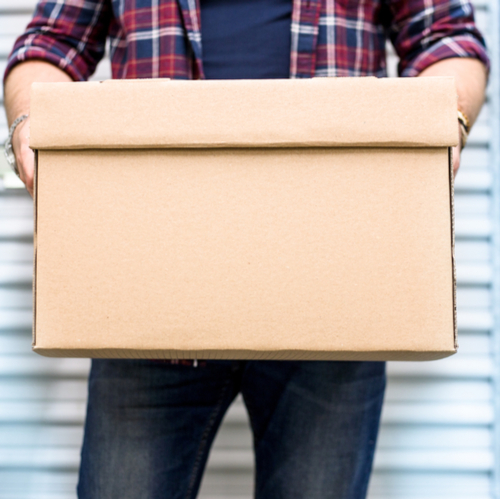 Where Will They Put All Their Stuff? In Storage?
Feels like they have just moved in!  Cars loaded with Every. Single. Thing. from their room at home to their dorm and now they need to bring all of that stuff home, plus all of the things that they have accumulated this year. If you have plenty of room in your garage or closets this shouldn't be an issue, however, if you are like me plastic crates will be piled up in my garage for 3-4 months this summer. Before you begin the moving out process check out our blog, you may find some helpful tips to assist with the process.
After seeing all of the items that need to move out, perhaps finding a storage area is not such a bad idea.  When looking for a facility there are a few things to keep in mind. Some storage may be a bit more costly if they are air-conditioned. It is very hot and humid during the summer in north Florida, so if you decide to go with a non-air conditioned unit, decide carefully what gets stored in there. Bedding, clothing, or books should not be placed in a non-air-conditioned unit because there is a risk of mold or mildew developing. Whatever type of unit you choose to get, make sure you have confirmation in writing. We have heard of students believing they have secured a unit well in advance and then showing up on moving day and told they were sold out for months.
Here are some of the facilities that parents and students have recommended:
Atlantic Self Storage – Located very close to campus, on Kernan Blvd. Month to month rentals, packing and moving supplies, student discounts. It offers a variety of storage sizes.
Cubesmart – Cube Smart has several locations around Jacksonville. Offers clean state-of-the-art storage units and a variety of convenient storage services. In addition to offering clean, modern units, Cubesmart features a variety of safety and security features like brightly lit areas, high-tech security gates at most locations, and 24-hour video recording. 10% courtesy when reserved online.
Extra Space Storage – 10523 Deerwood Park Blvd, Jacksonville. Different size units are available. Excellent security and lighting.  Offers the first month free.
MakeSpace – Storage without the struggle! They pick up, haul, and store your stuff. 
Public Storage – 3424 Southside Blvd, Jacksonville.  Multiple locations are available Offers $1 for the first month and low monthly rentals.
The last piece of advice regarding the storage unit is to reserve early.  Storage units sell out quickly.
Pass on these great tips, tell your friends and like us on Facebook, Instagram, Twitter, and Pinterest. Sign up for other great tips at haveuheard.com. New to HUH, here is how to use the site.