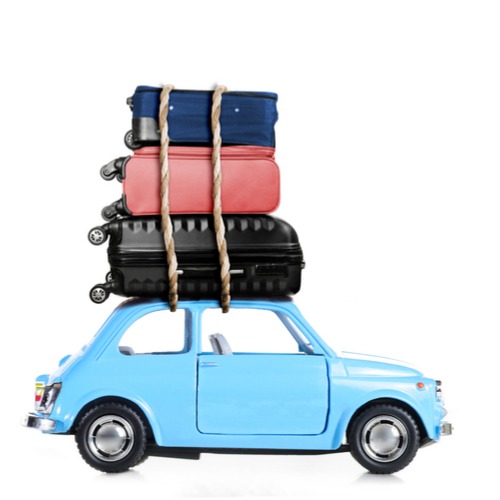 Do You Really Need It?
Ok, I have only sent one child to college, but it really only takes one send off to learn the ins and outs of what a freshman college student really needs. What to bring and what not to bring.  I spent months searching for packing lists, shopping, organizing, and running myself ragged to find the "perfect" items that would make my daughter feel great in her new home away from home.  I will admit: I was a little obsessed.
Now that my daughter is entering her third year, I can provide sound advice on what to leave at home. For girls rushing a sorority, leave your t-shirts at home.  Ok, so bring a couple maybe. Trust me when I say that you will get so many t-shirts from your sorority, events, free Bulls shirts from around campus, and many more, that your drawer or storage bin won't be able to hold them all.
Leave your printer at home.  You can print anything right on campus, and most apartments also have printing centers where you can print for free.  You just provide your own paper. Read our blog with printing information here. You do not need curtains.  You will see pics online of dorms with a cute matching curtain to cover the open closets but trust me when I say that they become annoying and end up falling a lot anyway.
Leave Alexa and Echo at home.  You need to remember that rooms are small and sometimes your device will hear others voices and no one wants random commands messing up their playlists. Think seasonally.  You don't need "winter" clothes till Tampa temps begin to lower.  It will be hot through Thanksgiving, typically. You simply will not be able to bring your wardrobe from home with you.
As far as kitchen items, don't go crazy and stock up on gadgets and gourmet items.  You won't use them in the dorms, even if you are not on a meal plan. And if you are in an apartment, plan what is needed with your roommates, so everyone does not bring a 10-piece set of cookware.
Communication is key when preparing your arrival at school.  If you must have a coffee pot, microwave, shower curtain, etc. then get with the roommates so that everyone does not bring the same things.  You will end up bringing a few things home, but prior organization and communication will make the move-in process easier. With so many great deals out there on  Overstock, Wayfair, Dormify and Amazon in addition to the traditional big box stores like Bed Bath & Beyond, Kohl's,  Walmart and Target, if you plan in advance, you may be able to save some money too and not end up running around buying items that you will end up having to return.
For a complete list of what to bring to USF, click here.
For more great tips, read through our other blogs, follow us on Facebook and Instagram at haveuheard.com and share with other parents you know.