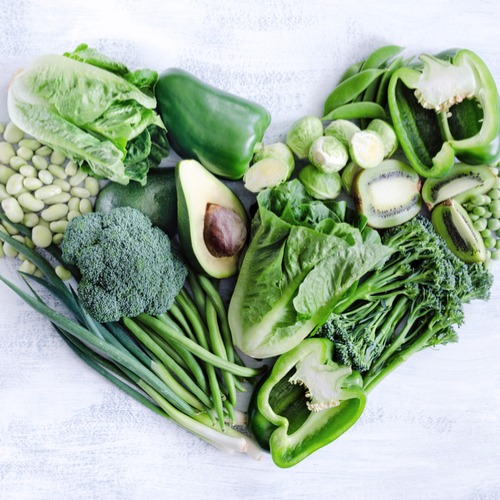 Eating Healthy is Possible at College. We LOVE Veggies!
With our country's focus on health and healthy eating, college students are growing up used to "making better choices" and being aware of responsible farming and food preparations. It's not surprising that colleges are having to provide choices for all types of eaters on their campuses, so more veggies, please!. My oldest daughter decided to be a vegetarian for a year in high school and, although she has reentered the meat-eating society, she still looks for healthy alternatives when she can.
That being said, there will never be a shortage of late-night pizza eaters on campuses. But for those sticking to a vegetarian or vegan diet, there are some choices for you to check out.
The Loving Hut on Fowler Ave. offers vegan counter service. It's a popular place with easy choices and a nice atmosphere. Some of their locations offer Asian-accented menus as well.
SoFresh North Tampa is on Fowler Ave. It is a chain that offers cooked-to-order items that are healthy and filling. I especially love the PB2 bowl and their salads. You can't go wrong here for a quick, healthy snack or meal.
Seasons Fresh Café is on Bearss Ave. and offers free Wi-Fi. It is a health-focused café with a cute outdoor patio with shade. It's a great place to study, get a smoothie to fill you up, or a coffee at their cappuccino bar.
On-campus, visit Champions Choice dining hall. It is across from the Rec Center and they make vegan and vegetarian options fresh daily. Their salad bar is amazing too.
We really love Ciccio Cali Tampa Palms for a great, healthy meal. Their brunch is awesome and they offer both vegan and vegetarian meals. Their Impossible Burger is a vegan option and I've heard it's great. You may have to ask for it, as sometimes it is not on the regular menu.
There are some great options if you drive to South Tampa. Fresh Kitchen is on Howard Ave and also on Kennedy in the Westshore area. They offer bowls that you can build with bases, veggies, proteins, sauces, and add-ons.
Intelligent Gourmet is a great place located on Henderson. They have gluten-free, dairy-free, paleo, vegan, pescatarian, and vegetarian dishes.
The Healthy n' Fresh Café is also on Henderson and they use healthy ingredients, farm-raised produce, and no GMO's. They have sandwiches, salads, juices, and smoothies.
Pass on these great tips, tell your friends and like us on Facebook, Instagram,  Twitter, and Pinterest. Sign up for other great tips at haveuheard.com. Are you new to HaveUHeard? Here is how to best use the site.