HaveUHeard.com includes links to third-party websites and advertisements for third-party products and services. Product and service-specific opinions mentioned within the content of our blogs are entirely the opinions of the HaveUHeard.com team and its staff. It is our hope that you will find value in the products and services these third-party organizations represent, and patronize these businesses. Such advertising and marketing partnerships help make our efforts at HaveUHeard.com possible. Thank you for your support and ongoing interest. For additional information, please read our full HaveUHeard.com Disclosure Statement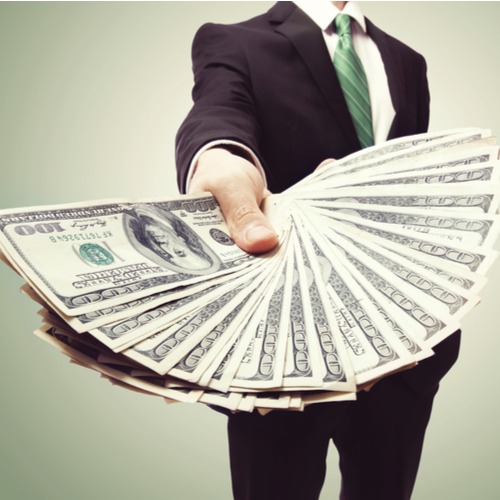 Congratulations on Your Child Being Accepted!
Now that that's settled, the idea of actually paying for college looms.  Hopefully, you have prepared in some way but fear not. Finding scholarships can help with the cost of college. If you live in Florida and have purchased a Florida Prepaid plan, then that will start working for you immediately.  Bright Futures Scholarships have also been a goal while in high school, and if earned, they will apply once your student has started.
Every year, I hear stories about thousands of dollars in scholarship money that are never applied for.  It does take a lot of work and time to research scholarships, apply for them, and to validate the authenticity of them.  But, that work can pay off at a reduced cost to you. Some are quite competitive, some last for four years, and some are downright silly, but pay for something.  Some scholarships require essays and believe it or not, those are the ones most avoided; therefore, have the least amount of people applying. Don't steer away from these; seek help with the essay instead. It is also recommended to apply for any scholarships as early as possible and be sure to have your FAFSA form completed beforehand.
Scholarships Starting Place
Below we address the scholarship opportunities through USF. Read our blog on actual scholarships that are available to all students. To learn about other scholarship opportunities, make sure you read our blog on Searching for Scholarships.
At USF, Freshman Florida residents are eligible for scholarships based on their high school GPAs and test scores. Also, Non-Florida Resident Freshman are eligible for the money.  Here is the information for that.
Applications for USF Scholarships and Fellowships for the 2018-2019 year are open now.  They are based on academic merit, extracurricular activities, special talents, or demographics.
The USF Foundation Scholarship office offers many scholarships to USF students.
Other offerings of scholarships and services through USF can be seen here.
Here Are the Tell-Tale Signs a Scam for  Scholarships:
Guarantee of a Scholarship – No company or organization can guarantee the receipt of a scholarship, especially before an application is submitted.
Advanced Fees – There is no reason to pay upfront for a scholarship search since there are a number of free resources online.
Financial Information – Bank account or credit card information is not required by legitimate scholarship grantors.
High-Pressure Sales Tactics – No matter how much the promoter claims you can receive, don't give in to pressure to sign up for any product or service immediately. Ask for written information and then research the company and the product before committing to any contract or payment.
Dodging the Question – If you receive vague or evasive answers to your questions, this is a big red flag. Walk away.
We have found Goingmerry.com as a reliable scholarship resource website.
Consider creating a separate email address just to be used for scholarships. Some scholarship websites sell your email information to third party companies. This will allow you to keep your personal email address and your .edu email address private.
If your student receives a private scholarship and the check is made out to them, they should notify the university's financial aid office as it may impact their financial aid package. If the check is made payable to the university, they will need to mail it to the financial aid office.
If your students are lucky enough to land a scholarship (or a few), it is highly recommended that they write a thank you note to the donor.