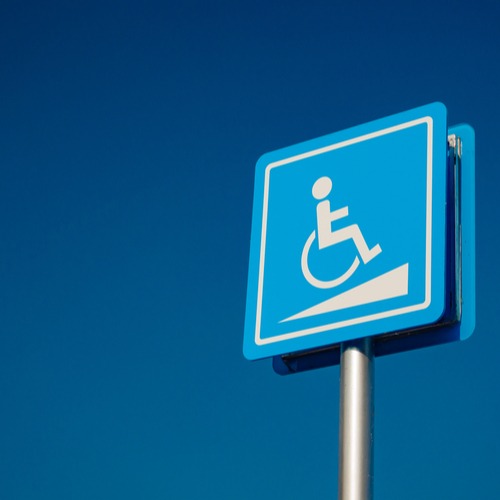 Consideration for Providing Accessibility for Everyone
For students with a disability, the Students with Disability Services Office can help.  Whether it's ADHD or physical impairment, USF provides great care and consideration for providing accessibility to all.
Once accepted to USF, students may apply for accommodations online.  Supporting medical documentation is needed and can be turned into the office via email, fax, in person, or by mail.  The SDS office is located in Student Services 1133. They can be reached at 813-974-4309 and their fax is 813-974-7337.  They are open in fall/spring/summer from 8 am to 5 pm Monday through Friday. For the staff contact information.
Meeting with the SDS office can help to eliminate fears and unanswered questions pertaining to everything from safety to specific accommodations.  At USF, accommodations are available for classrooms, course loads, exams, as well as hearing impaired accommodations. Assistive technology services offered include:
Alternative Text
Assistive Technology
Campus Computers
Livescribe Smartpen
Read and Write GOLD
Forms required are different depending on the student.  All forms for the application, ADHD and Psychological verification forms, Learning Disability, Physical or medical verification forms, hearing loss, visual, temporary injury, and student event accommodation request forms.
Students should register with a student portal called AcessSDS to schedule exams, appointments, etc.  AccessiBull also holds events, speakers, and sporting events throughout the year.
Access for all means that students with a disability are never left out of an event.  All of the campus is accessible and parking hang tags are available through parking services.  Sign language interpreters are available if needed.
USF's Accessibility Guide.  All of USF's policies are found in the guide, as well as guides to having your accommodations met.
Encourage your students to take an active part in their accessibility plan.  Plan early, meet with professors ahead of time. This way confidence can be had in knowing that the instructors are aware of their needs.  Tour the campus and plan routes for assurance. There will always be someone around to help, so don't hesitate to ask.
Pass on these great tips, tell your friends and like us on Facebook, Instagram,  Twitter, and Pinterest. Sign up for other great tips at haveuheard.com. Are you new to HaveUHeard? Here is how to best use the site.