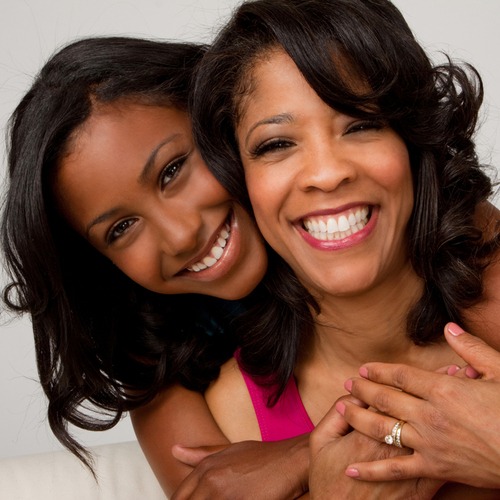 Mother-Daughter Time
Although I had visited my daughter a couple of times at school, my first weekend alone with her was in the Spring for her sorority Mother-Daughter Weekend.  It was different to have her alone. Conversations were different, and it was so nice to spend time one on one. To see your child as the true, independent adult that they are becoming is inspiring.
Spending time with my daughter at school always involves a few things.  A trip to the bookstore, so I can buy that wanted school shirt or a sweatshirt that she has been eyeing; as well as picking up something for myself.  A nice lunch or dinner out, just the two of us. I especially like this as we get to just chat and catch up over a meal she usually doesn't get.  And, there's always a trip to Target to resupply and stock up on needed things.
There is no shortage of great places in the Tampa Bay area to have a bite to eat, shop, or experience a new site.  On trips to visit my daughter, she has taken me to Hyde Park in South Tampa and we strolled the shops and had a wonderful lunch.  We had really great breakfast downtown at the Oxford Exchange, and we've even gone to the beach for the day.  But, one of our favorite things to do is shop. Of course, with me and my wallet there, it is oh so much more fun for her.  Kidding aside, it's fun to see her evolve and change and make smart decisions. International Plaza is her favorite and I love it too.  There are tons of unique boutiques in Tampa as well, and it's fun to find something new to both of us.
If you both want to get pampered a little, why not go get your nails done together.  There are many places near campus, but my daughter's favorite is the Pure Nail Bar on Bruce B Downs.  She took me there once and I was thrilled with their work.
The point of Mother-Daughter time is simply to connect.  It's easy to feel like your relationship is not as strong when your daughter is away.  That's normal, but making the time together is important. Enjoy it, make the most of it, and look forward to the next time.
Pass on these great tips, tell your friends and like us on Facebook, Instagram,  Twitter, and Pinterest. Sign up for other great tips at haveuheard.com. Are you new to HaveUHeard? Here is how to best use the site.