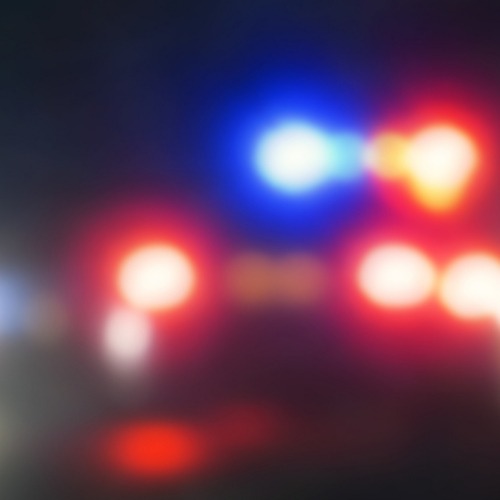 Safety Matters
At this time in our world, we all worry about the safety of our new adults. For me, a self-proclaimed worrier, I wanted to know everything about the safety of my child's new home, as well as them learning the ins and outs of campus safety.  Knowing they are safe is a forever thing. Therefore, it may be helpful to know that USF has a few very supportive resources available. The University of South Florida takes safety very seriously.  Technology has changed the landscape of how they impart information to students through texts and emails, and social media platforms.
**Due to these unprecedented times we also wanted to make available to you the following: Parents/students can now email  COVIDquestions@usf.edu for questions USF is offering emergency aid to those who have been impacted by COVID19 through the Coronavirus Aid, Relief, and Economic Security (CARES) Act: in order to apply you have to fill out the Federal CARES Act Emergency Financial Aid Application.
And all the time….
The SAFE Team is a group of screened students that can escort anyone from one point to another.  They use golf carts and also walk with students to ensure their safety to their destination.  Their hours are 6:30 pm – 2:30 am seven days a week. Their phone number is 813-974-7233. Make sure your student puts this number in their phone.  We taught our children about the "buddy system" when they were little, but as college students, it can be even more imperative to use.
Alert Cab is a free taxi ride from an alcohol-serving establishment to a residence in Hillsborough County. Students using this service must attend the University of South Florida and be 21+ to use the service. Taxi cabs only hold 4 people.  No one wants our students to drink and drive, or to hop in a car with someone who has been drinking. This service is invaluable to our older students.
The MoBull Messenger is part of the university's emergency notification system that allows your student to receive text messages informing them of any emergency situation related to campus.  All students, as well as faculty and staff, are encouraged to sign up for the notifications. Students must sign up for the service by logging on to their NetID Account.
All across campus, there are 90 blue emergency lights set on poles.  If a student is feeling uncomfortable, unsafe, or sees a crime being committed, they can pick up the phone located on the pole and a police officer will be at that location within minutes.
There's also another way that you can enhance personal safety measures. Working like a "pocket blue phone," Guardian, an initiative implemented by USF's Division of Public Safety, turns a cell phone into a mobile safety device when subscribers activate a "precautionary timer" as they travel from one area of the campus to another. The timer is set as the individual leaves a location and will alert the University Police if that person does not call to cancel the timer in a specified amount of time.  There is no charge for the Guardian service for USF students, faculty and staff.  It is a voluntary, opt-in program and the location and personal information of a subscriber are only accessible by emergency personnel when contact is initiated by the individual. To sign up for Guardian, simply log on to www.mobull.usf.edu and follow the steps. It takes only minutes to add this safety feature to your cell phone.
The university police department also offers many classes such as self-defense, as well as programs and information helping with relationship violence, alcohol abuse, and sexual violence.
Contacts Galore
I also recommend getting your student's roommates and/or a close friend's contact information. There is nothing worse than not being able to find your student; and although it may be as simple as he forgot to charge his phone, she fell asleep at the sorority house or lost her phone under a pile of laundry and is so busy studying she didn't realize it was gone. (Do not laugh; I have lived through all three.) This being said, remind your student to not walk anywhere alone (particularly at night) or put themselves in dangerous situations. As any campus police will tell you, crime is always based on opportunity so if you remove the opportunity, in most instances, you can exist safely on campus.
I would also make certain you have your student's Find My Phone login information. They may resist, but perhaps you can make a promise not to abuse its benefits in order to make them less resistant. You can also explain how, should they go missing (see a, b, and c above), a cell phone allows the police or anyone else to track your student's recent activity. Of course, if the phone is shut down it has no service, but it will give the most recent usage.  I can't tell you how many times I have heard stories about children who couldn't be reached for hours at a time, putting the parents into a major tailspin, only to find their son/daughter simply forgot to tell his/her roommate he/she was sleeping somewhere else. Avoid this situation at all costs and remind your kids to always contact someone (roommate, suitemate, BFF) of their whereabouts, especially if they are not going to be sleeping in the room. Sure, sometimes it is not planned, but social media is so prevalent that there are no reasons to not let someone else know their whereabouts.
Pass on these great tips, tell your friends and like us on Facebook, Instagram, Twitter, and Pinterest. Find out more about how to use HaveUHeard as a great resource. Sign up for other great tips at haveuheard.com.