HaveUHeard.com includes links to third-party websites and advertisements for third-party products and services. Product and service-specific opinions mentioned within the content of our blogs are entirely the opinions of the HaveUHeard.com team and its staff. It is our hope that you will find value in the products and services these third-party organizations represent, and patronize these businesses. Such advertising and marketing partnerships help make our efforts at HaveUHeard.com possible. Thank you for your support and ongoing interest. For additional information, please read our full HaveUHeard.com Disclosure Statement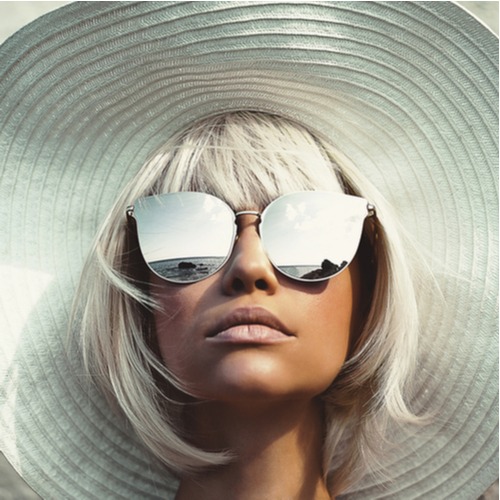 Sorority Girl
Not being in a sorority myself, although I was a Little Sister for a fraternity at USF, having my daughter become a sorority girl was a new experience for me. I was so excited for her to have a place to "call home." We have found that being in a sorority has given her the opportunity to wonderful things at USF. Every sorority is a little different, with their own rules, expectations, academic requirements, and so on.
The next information session for Spring recruitment will be on January 16th and 17th. Here you will find out which sororities are participating. Girls are expected to attend chapter meetings (hers are once a week), attend and participate in events on campus, attend socials, and have study and volunteer hours. Again, each sorority has its own requirements. Socials are where a sorority is paired up with a fraternity for an activity. It could be a party, an outing, or a philanthropic event. Some sororities have dress codes; meaning they expect you to present yourself in a certain way for meetings, and at events on campus.
Firstly, be prepared for their new dress style. You will often see them wearing everything and anything with their sorority name, letters, or crest on it. Or, they may wear a varying collection of frat shirts. You may find that they want to buy two of everything because they are thinking ahead about gifts for their future Little Sister.  Yes, it becomes expensive, but there are sites out there that sell used shirts in singles or pairs that the girls are always after. Plus, older sisters will sell their stuff cheaply too.
As for gifts, most parents want to buy their new sorority girl a meaningful gift. Beware as each sorority has rules about whether they may wear anything with letters on it until after initiation. My daughter's sorority was ok with letters but could not wear a jersey until after initiation. They will probably have already accumulated water bottles, tote bags, signs, and so much more.
Should you decide to get them a congratulatory gift, we have some suggestions here from:
Desert Cactus Greek, Brit, and Bee, Alexandra and Company, Go Greek Chic, Cotton Sisters, Sorority Shop, Signature Tumblers, Greek Gear, Greek Creations All that Jas BaubleBar, and Gild the Lily. Even Bed, Bath & Beyond carries Greek merchandise including tumblers, pillows, poufs and more!
At USF, there is no required meal plan for those living in Greek Village. Traditional school meal plans apply.
Finally, being in a sorority is hugely a social experience. But, members are also required to participate in many philanthropy events. They are geared towards helping those in need, whether it be a disease-related group or charity, to helping children become their best selves. I loved to hear my daughter talk about how fulfilling her time was working with elementary girls to become strong, independent young ladies. Sorority girls must keep a certain GPA to stay in good standing, and many hold offices/positions in Student Government, Homecoming, Dance Marathon, and more. Most sororities have a Father-Daughter Weekend and a Mother-Daughter Weekend, which we loved. And USF is strict when it comes to hazing and drinking. Your daughter should never feel pressured to do something that makes her feel uncomfortable. You can read about USF's position and policies.
Pass on these great tips, tell your friends and like us on Facebook, Instagram, Twitter, and Pinterest. Find out more about how to use HaveUHeard as a great resource. Sign up for other great tips at haveuheard.com.