HaveUHeard.com includes links to third-party websites and advertisements for third-party products and services. Product and service-specific opinions mentioned within the content of our blogs are entirely the opinions of the HaveUHeard.com team and its staff. It is our hope that you will find value in the products and services these third-party organizations represent, and patronize these businesses. Such advertising and marketing partnerships help make our efforts at HaveUHeard.com possible. Thank you for your support and ongoing interest. For additional information, please read our full HaveUHeard.com Disclosure Statement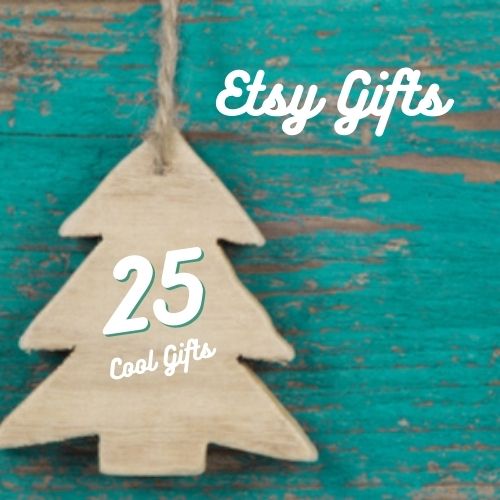 Etsy Gifts to Relieve Your Gifting Anxiety
2020 might be the longest and quickest year we've endured, and to add to it, we're almost at the start of the holiday season! The pumpkins are on display and now the turkeys are on their way (didn't mean to rhyme there, but we love it). Are you wondering what gifts to hide under the tree or next to the menorah? Holiday shopping might be tough this year considering we rarely leave the house, but we're loving anything personalized these days! Whether jewelry, custom loungewear, or household items, Etsy is our absolute go-to for the holidays!
We love Etsy because it brings together a global marketplace of unique and creative goods made by a community of real people. That is why we have put together a list of thoughtful and beautiful gifts for family, friends, coworkers… basically anyone on your list. Check out our favorite items below and let us know if you have any questions about them.
Personal Gifts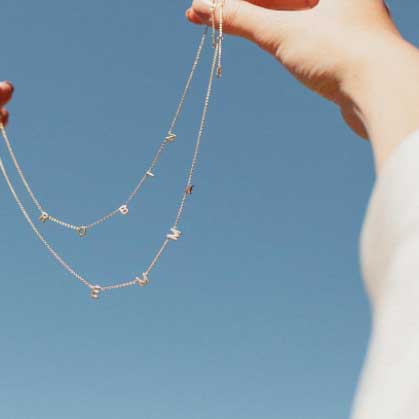 Jewelry: We love this page for anything personalized! Whether you want your initial on a necklace or your full name on a bracelet, anything goes! You can choose what jewelry tone you'd like, and what charms you want on your item. The price point is great and shipment takes about 4 weeks, so make sure to plan accordingly.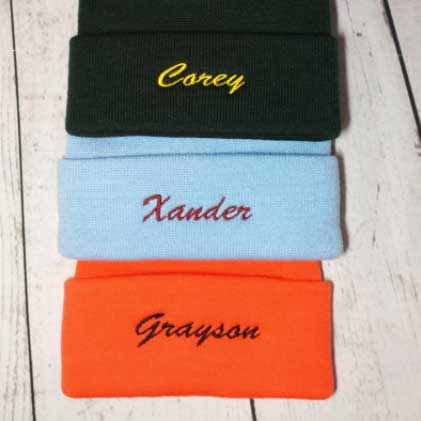 Hats/Beanies: We're making those hair washes last as long as possible, and some days you just need to cover up with a hat or beanie. These beanies are our favorite, as there are so many colors to choose from, and you can add your name to it! Great for hanging in the house or braving the winter weather. The price point is great and only takes a couple of weeks to ship.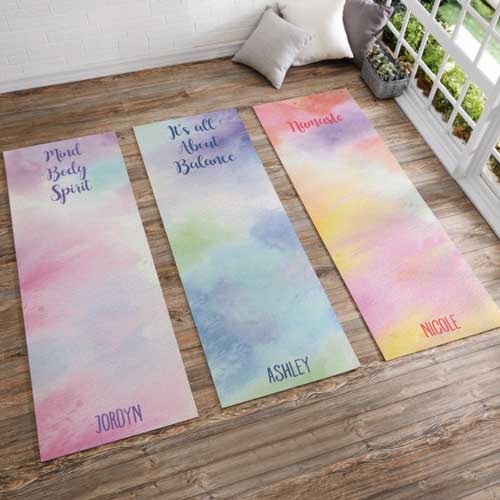 Yoga Mats: At-home workouts are quite on-brand for 2020, and having a supportive mat for your exercises is important to avoid injury. Of course, we thought what could make workouts a little bit easier? Having a supportive AND CUTE mat! These are our favorite as tie-dye is so in right now AND you can put your name on it! Quality and price are great and it only takes 1-2 weeks for delivery.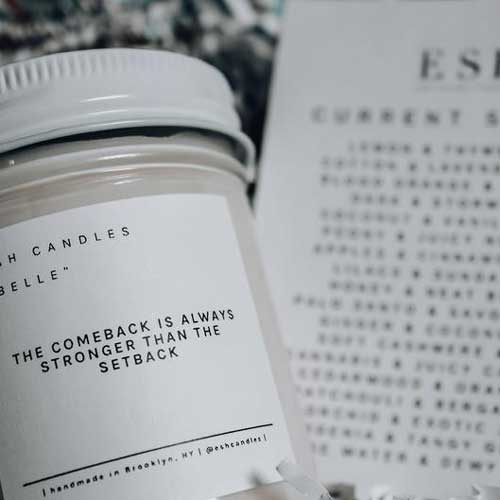 Candles: Candles can freshen up the mood when you're in the house all day. With this Etsy shop, you can pick your candle size, scent, and what you want the label to read. The price point is great and delivery takes about a week.
Trendy Gits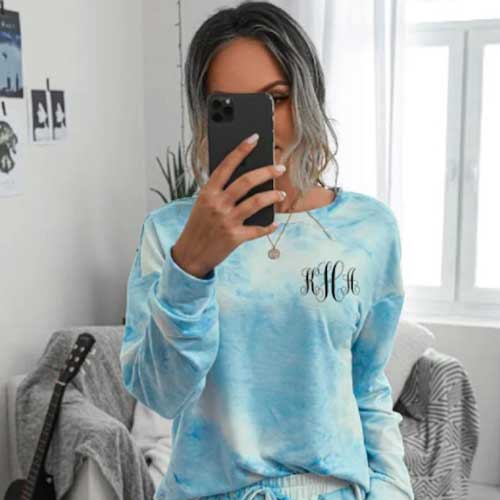 Tie-Dye ANYTHING: If there was a clothing item that described 2020, it's tie-dye. Anything tie-dye goes, it's the rules of feminism (That's a Mean Girls reference that I hope you picked up on). We're loving this shop as you can pick from so many different items, colors, and pick a customized option if you'd like! They offer great prices and delivery typically takes about two weeks.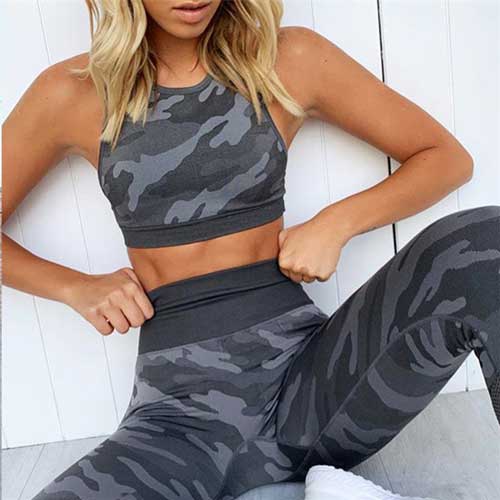 Gym Sets: Workout apparel sets just make everything easier (and cuter) when it comes to pushing yourself to get a workout in. We're loving this shop as they have several different colors and styles, so you have a lot to choose from. Price is comparable to many other sellers in the market, and delivery takes about a week.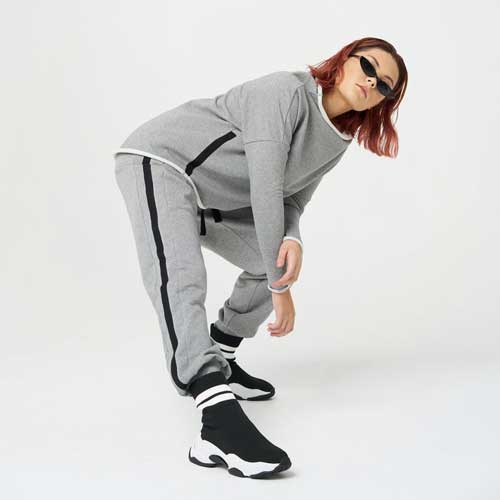 Loungewear sets: Working at home calls for comfy clothes that don't necessarily scream pajamas during those Zoom meetings. This Etsy shop has plenty of options and each one is so comfortable! Price points are higher, but you get what you pay for! Delivery takes about 6 weeks, so make sure to give yourself time to order before the holidays creep up on us.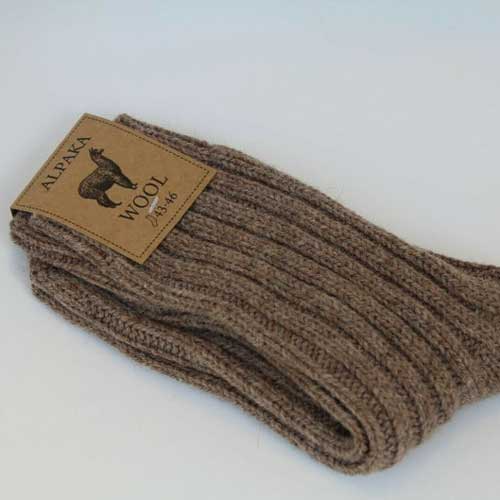 Socks: Nothing like getting in the holiday spirit like putting on some cozy socks! We love these as the fabric is so comfortable, and you can choose from several different colors. Delivery takes about 2-3 weeks, so plan accordingly when ordering.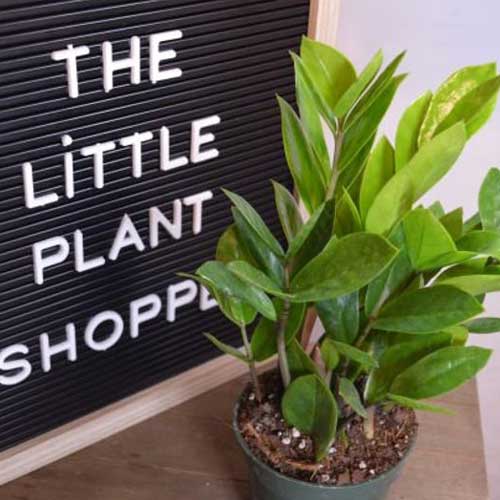 Plants: We love supporting local shops, and this Etsy shop delivers live plants straight to your door! If you've read some of our blogs, you know all of the benefits having greenery in your home has such as decreased anxiety and stress and increased mood and productivity, which make plants such a great gift option! These price points are great compared to chain supply and plant stores, and delivery only takes about a week!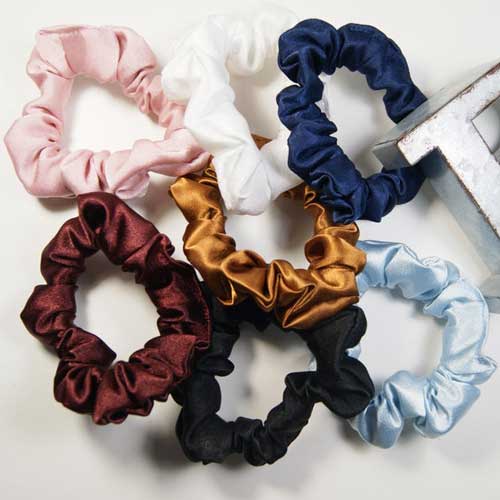 Scrunchie Sets: the '90s are back, and you know what that means – Scrunchies! These are great for keeping less tension on your head when tying your hair up, and when worn on the wrist they also up your style! Pick out any color and it gets delivered in about 2 weeks!
And, there are some shops that we love because they have unique items, the shop owners are so great to work with and they are so passionate about the items they make.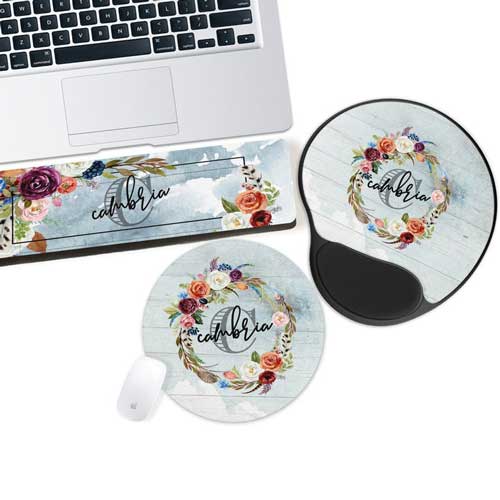 BoutiqueMonogram – I recently helped my mom redo her office and needed a desk- mouse pad. I loved the personalization. The mouse works great on the pad and I know she is at least keeping her white desk protected. (she eats and drinks coffee at her desk) They sell other great gifts as well. You may have difficulty picking out a design because so many are beautiful.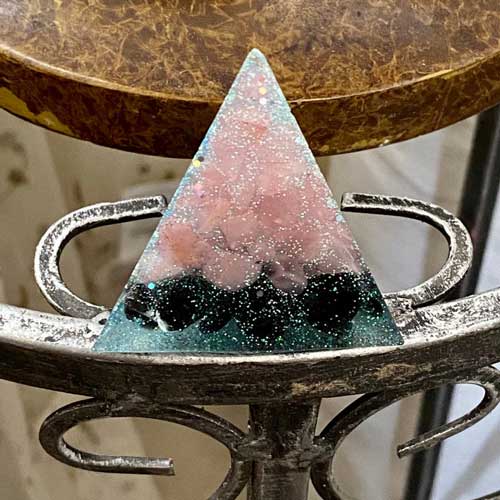 DreamingEyeCreations – I stumbled upon this Etsy shop when I saw a post on IG. I purchased her handmade resin stash jars (I actually bought 7 of them as gifts). The shop owner, Lexi, is so amazing to work with and helped me to design each jar. They are small jars with a cork cover. They are not listed in her shop so tell her HaveUHeard sent you. I am a huge fan of spiritual and meaningful items so you know I will be visiting her store again.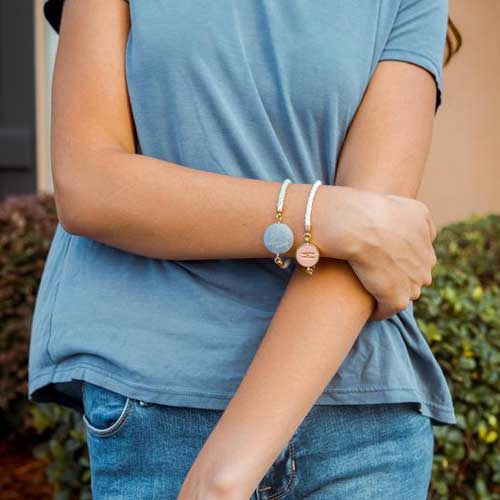 JillMakes -My mom had one made up for my sister and I as well as herself. HaveUHeard how popular monogramming and rope tassels are today? She had trouble picking out from all the colors they offer but ended up picking the slate blue and the gold.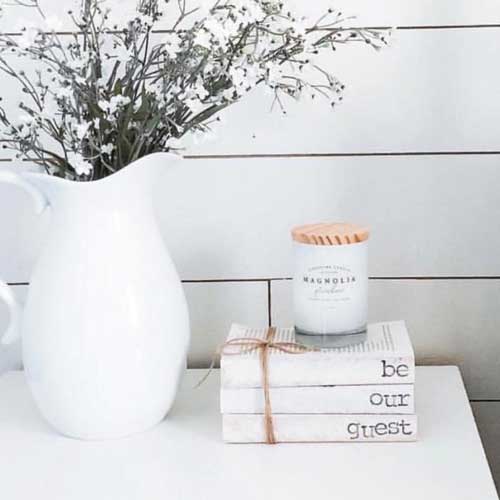 KimberSansoneDesign – I love her personalized custom books. You can put positive affirmation words on the spine of the book or even your family names. 3-4 weeks of processing time.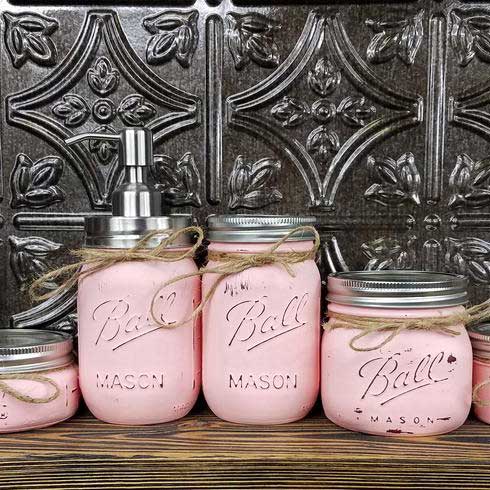 LaneofLenore – I love these rustic painted Mason Jars. I had mine painted Antique White and use them to hold my cotton balls, Q-Tips, and barrettes. They even give you a free unscented candle.
We hope this gives you a little less stress when picking out your holiday gifts. For the special people in your life that you will be shipping gifts to, check out Etsy's Ready to Ship Gifts.  And, if you are like our family that likes to take pictures in matching pajamas (add in masks too), there are some really cute and affordable sets available.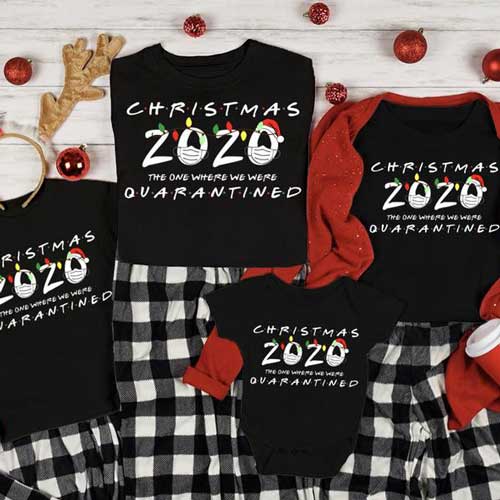 Let us know if you have any questions below, and happy shopping!
Jordan Weinsoff, HaveUHeard Blogger
Pass on these great tips, tell your friends and like us on Facebook, Instagram, Twitter, and Pinterest. Find out more about how to use HaveUHeard as a great resource. Sign up for other great tips at haveuheard.com.