HaveUHeard.com includes links to third-party websites and advertisements for third-party products and services. Product and service-specific opinions mentioned within the content of our blogs are entirely the opinions of the HaveUHeard.com team and its staff. It is our hope that you will find value in the products and services these third-party organizations represent, and patronize these businesses. Such advertising and marketing partnerships help make our efforts at HaveUHeard.com possible. Thank you for your support and ongoing interest. For additional information, please read our full HaveUHeard.com Disclosure Statement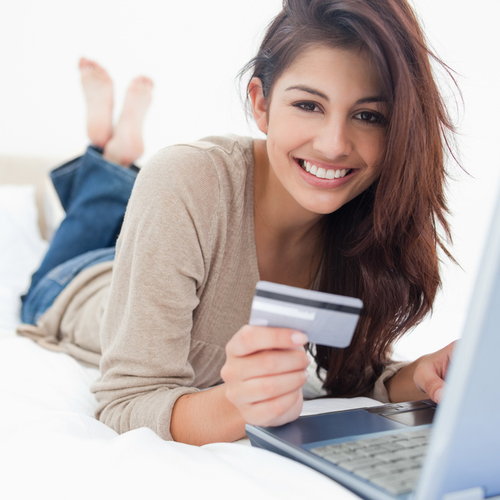 What Every Student Should Know
Recently, I told my daughter to go pay something with a check. She responded by asking me if she had those somewhere. She literally had never written one. In the days of Venmo, Cash App, Zelle, debit, and credit cards, many people, students included, just don't seem to carry cash anymore and checks are becoming more and more archaic. Credit cards, though, can be scary for students; particularly when they see the word "limit" and somehow skip over the fact that those balances have to get paid.
Given that we made some serious errors with our oldest regarding money management, we decided to approach things differently with young adult #3. As she entered her sophomore year, we actually encouraged her to get a credit card. We began by explaining the reasons why:
Establish credit
Learn to manage money
Provide ease and convenience when paying for things
Take advantage of offers with accrued points ie: cashback, gift cards, and rewards
We did a little research and came up with the credit card most advantageous to her student lifestyle. There are many and there are some that are simply unattainable until further credit is established. Here is some of what we found.
Discover – This credit card isn't taken everywhere, but it is often the easiest to get for students and a good way to start to establish credit. They actually offer a Discover It Student Cash Back Card, that has a cash back rewards program with different percentages back on varying things – ie: gas, department stores – that change quarterly, and Discover It Chrome for Students that have similar rewards. Bonus: Both cards pay students $20 cashback every year their GPA stays above 3.0, for up to 5 years. This card has no foreign transaction fees so if your student intends to study abroad, this can be key.
Citi ThankYou Preferred Card for College Students – This credit card is literally designed for college students and offers, like many others, perks like 2X points, which are redeemable for gift cards, electronics, and more, for dining out and entertainment and 1x on all other purchases.
Capital One Secured Mastercard – Before they start spending, students need to make a cash deposit of $49, $99, or $200 into a Capital One account. The deposit entitles them to a credit limit of anywhere from $200 to $1,000, depending on their creditworthiness. They can subsequently raise their credit limits by making an additional deposit. This card is available to students who have poor or blemished credit and are looking to build it back up.
Bank of America Cash Rewards Credit Card for Students – this is the one our daughter has. It came with a sign-on bonus that forced her to spend a certain amount in the first 3 months to reap the benefits, but we helped with that to get her started. The rewards rates between 1-3%. Students can have a limited credit history to apply.
Venmo – is now offering MasterCard-branded debit cards. It will allow Venmo users to pay anywhere MasterCard is accepted in the U.S. and record transactions to the user's Venmo account for easy splitting with friends. It can also be used at an ATM to withdraw funds from the Venmo's account's balance.
Obviously, there are many to choose from; this is just a sampling.
Many of these credit cards offer bonus points after spending a certain amount in the first few months. It is tempting and some of the time can be worth it, but students need to be careful not to over overextend themselves financially just seeing the bright lights of the bonus points and neglecting to realize that the bill still has to be paid monthly.
Another lesson learned…
My daughter proudly pays her credit card bill online. She is usually even early. What she did not realize at first was that when she doesn't pay her bill in full, interest is accrued on the balance.  Many credit cards have incredibly high-interest rates. Paying the minimum can become a nightmare. Be sure your student is aware of how this works and is prepared to pay their balance monthly whether it be from the money they earn, money they have, or money they are given.
Did you say Fees?
Some credit cards come with annual fees. There are many that don't though. Students shouldn't need to pay an annual fee to start. I think it's a good idea for students to establish credit while in college, but the flip side is they can get into trouble. If they keep in mind their weekly/monthly budget and watch that they don't surpass it; using a credit card for most purchases can realize benefits. Perhaps they should start with the minimum cap on spending or save it for emergencies only. One thing is for sure; they should never cosign for a friend. Raising fiscally responsible adults can be a challenge, but when they have graduated and set out into the real world, they will be glad they did.
Pass on these great tips, tell your friends and like us on Facebook, Instagram, Twitter, and Pinterest. Find out more about how to use HaveUHeard as a great resource. Sign up for other great tips at haveuheard.com.