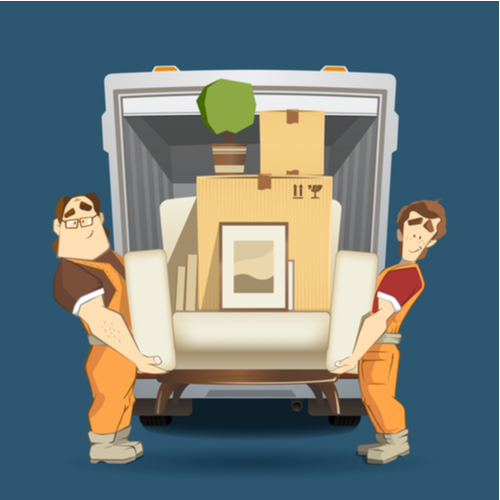 Where Should It All Go? In Storage?
That time between semesters when they want to bring everything home for a few weeks or the entire summer and you are wondering (a) when did they collect all of this new stuff (b) how will you get it all home and (c) where are you going to store it all.
I remember my daughter's freshman year. I drove up to get her and when we finished packing the car with barely enough room for our bodies and the car feeling as though it was skimming the pavement, I wondered if her belongings seemed to multiply over the past 10 months. Then when we began unloading everything into the garage, sorting out what could stay in our hot garage for the summer and what needed to find space in the house, I became a bit flustered. Well, not panicky, but I did begin to dream of those people that come to your home and teach you to purge.
The next year, we happily decided to use storage facilities. When picking a storage facility, you may want to follow our "we wish we would have known" tips…
More Tips
It's a good idea to book early (at the very least about six to eight weeks out). Get the confirmation in writing. We have heard of students believing they have secured a unit well in advance and then showing up on moving day and told they were sold out for months. We got shut out of the closer units by waiting until just two weeks before the end of the semester, which was part of the reason to go a bit further from campus. Begin the search and secure a unit as early as you can (a month or two is not unreasonable) before the end of a semester. Then have your student slowly weed things out and even pack a box or bag or two. Think of it as a great study break where they get to thoroughly clear their mind of biology, accounting, or literature.
The cheapest deal isn't necessarily the best. It's better to pay a little extra for added security or climate control. This is Florida with its humidity and moisture so try to get a unit that is air-conditioned/ climate controlled. If you cannot get an air-conditioned facility, you will need to identify those items that can safely remain in the Florida heat unharmed for a few weeks/months.
Sharing a storage unit, regardless of whether you choose because of climate control or its vicinity; is also a great idea. It cuts the cost in half and someone else always has the key (yes, keys get lost.) Note that this kind of arrangement is typically a shared lease (like the off-campus apartment), but with only one name on the rental contract.
When we moved our kids in, we carefully flattened the boxes we brought, left packing tape, giant garbage bags hidden under their beds and a collapsible hand truck for future use. They were thrilled when I reminded them they were there as it took the guesswork out of having to replace those items and add that to their packing responsibilities. Some students just don't have the time or inclination to do all this. Finals week can be grueling.
There are alternatives that may cost a little more, but can be worth it too. Some companies will deliver their boxes and packing materials approximately a week or so before pick up to pre-marketed spots on campus and then pick up their stuff at their campus hall and store it in their warehouse location. They will deliver to your students on campus hall or off-campus apartments in the new semester. (read our Storage blog on your university's page)
Students may have friends with apartments that will allow them to store a few of their items for the interval between semesters. This can be the greatest in regard to the cost factor but remember you are at the mercy of the friend and if they intend to arrive at school after your student's return date, things can get complicated, depending on what you have stored there.
Cars, bicycles, or motorcycles may be safely kept in self-storage, in those storage facilities that offer these options. This can be a source of real headache relief if theft or vandalism is a problem in unprotected school parking lots.
Many storage facilities offer special rates for student rentals. This can be a money-saver in itself giving students the opportunity to shop around for cheaper accommodation for themselves, especially in congested urban areas where space is at a premium.
For school-specific information, check out each university.
Pass on these great tips, tell your friends and like us on Facebook, Instagram, Twitter, and Pinterest. Find out more about how to use HaveUHeard as a great resource. Sign up for other great tips at haveuheard.com.