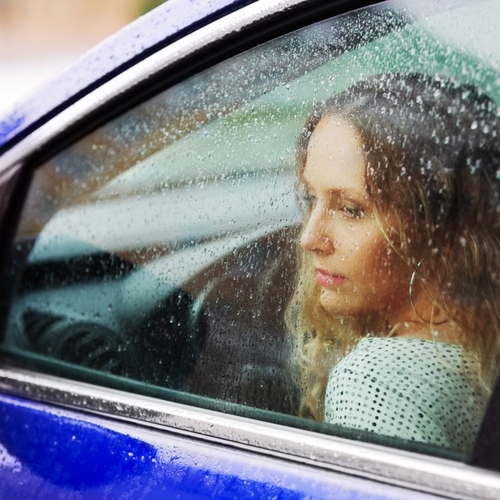 The moment you say Goodbye…
One by one the Freshmen arrive at college ready to take the next step in their journey.  Goodbye is something we'll have to face. We knew this day would come, but when they started packing, the reality started to truly peek through. If you are as brave as I was, you will keep a stiff upper lip as you help them unpack, organize and make their beds. No matter how far in advance you planned, leave time on drop-off day should you need to run to the nearest store.
The moment you say goodbye…
Well, here's my first bit of advice: wear big sunglasses to mask the tears. Then when you get in the car, you can really let it flow. Yes, you can be happy for them as they take this next step, but the loss you feel is real and nothing to be ashamed of. The mix of emotions can be overwhelming. By the time I got home, the goodbye tears subsided, but I kept their bedroom doors closed for a few days to avoid the emptiness. In retrospect, I should have basked in the fact that it was the first time in years we could actually see the floors. I even missed their messes.
I tried not to call too much and waited for them to call. It is appropriate for college-aged children to separate from their parents.  This is what we spent the last 18 years preparing them for. I have to admit I heard from my daughters more often than my son, but I cherished all those calls that often took place as they walked across campus. I found myself sort of keeping track of their schedules so I knew when the best times to expect a call would be. I made a point of trying not to ask too many questions and just let them talk. When I did ask something, I made sure it was meaningful and couldn't be answered with yes or no. My favorite, and I highly recommend this, are the Facetime calls. Seeing their faces is almost as good as a hug. Almost. You can surmise what you think you hear in their voices, but coupled with an expression, it can make all the difference. I particularly liked mealtime calls where we placed the iPad on the table and they joined us for a meal.
As natural as their excitement over the lack of a curfew was, we couldn't help worry a bit too. Would they be able to keep up? Would they take advantage of their newfound independence? What if they get sick? What if they aren't happy or have anxiety about any or all of it?  This too is real stuff, but try not to share your concerns with them. Instead, share it with other parents that are going through the same thing, because, I assure you; you are not alone in these sorts of thoughts. And if they do call with issues to fret about, HaveUHeard undoubtedly has a blog about where to find the resources to help. Campuses today offer so much that many of us don't know about.
Before you know it, you'll be able to open the bedroom door and they'll be coming home for Thanksgiving and a whole new set of goodbyes.
Pass on these great tips, tell your friends and like us on Facebook,  Instagram,  Twitter, and Pinterest. Sign up for other great tips at haveuheard.com. New to HUH, here is how to use the site.