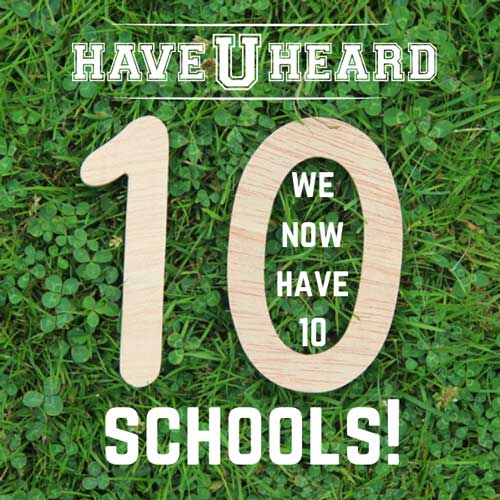 We Now Have 10 Schools
HaveUHeard we have a perfect 10! We've gone OOS adding the University of Georgia, Indiana University-Bloomington, and the University of Maryland. That's in addition to the seven Florida colleges we include.
We know that college is complicated and getting all of the answers can be daunting, frustrating, and stressful. Some of us rely on our students sharing information with us, some will spend time searching the college website or the parent pages and some will even call the school. We get it because we are also parents of college students who had so many of what we have come to refer to as "huh?" moments.
Recognizing how stressful the college process is, from orientation through graduation, we created HaveUHeard to provide the inside scoop from CURRENT students and parents; a been there, done that approach from trusted sources… A place to get information right at your fingertips instead of having to go searching on many other websites.
HaveUHeard does an extensive amount of research in answering every question. But, we go the extra mile, bringing our own personal experience and provide practical real-life advice. While other parenting advice sources might provide good advice, we try to layer in practical advice for real-life that takes into account the significant shortage of free time that new college parents have in their lives. We also have outside bloggers including an academic advisor from a major U.S. university and a psychologist that specializes in working with college students.
Have a question or a topic we have not addressed yet? Let us know and we will do our best to get our bloggers and interns on it.
We hope this site makes your journey with your college student a little easier, less stressful, and perhaps save you some money and frustration.
Pass on these great tips, tell your friends and like us on Facebook, Instagram, Twitter, and Pinterest. Find out more about how to use HaveUHeard as a great resource. Sign up for other great tips at haveuheard.com.