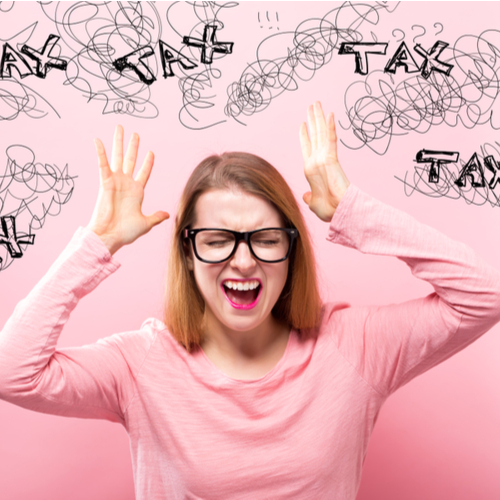 Seems like it's almost always tax time…
April 15th, tax time, is always right around the corner. As you are preparing your return or having a CPA prepare your return, do not forget to take advantage of the Education Tax Credits available which can help offset the cost of your student's education.
Two Credits Available
There are two tax credits available to take, The American Opportunity Tax Credit and Lifetime Learning Credit. The AOTC (American Opportunity Tax Credit) was made permanent by the Protecting Americans from Tax Hikes Act signed in 2015. The AOTC allows credit to be claimed for four post-secondary education years instead of two. The AOTC/Lifetime Learning credits are based on the payment of "qualified tuition and related expenses." These are the expenses for tuition and academic fees that are required for enrollment or attendance at an eligible educational institution. Qualified tuition and related expenses do not include student activity fees, athletic fees, insurance, room and board, transportation costs, and other personal living expenses. They also don't include courses involving sports, games, or hobbies, unless they're part of the student's degree program. Books are qualified expenses under the AOTC, but not the Lifetime Learning credit.
Those eligible will qualify for the maximum annual credit of $2,500 per student for which $1,000 is refundable for the American Opportunity Tax Credit. That means if you owe nothing, you get it back. A taxpayer whose gross income is greater than $90K ($180K filing joint) cannot claim the credit.
The Lifetime Learning Credit is $2,000 per year per taxpayer, for any post-high school education (including graduate-level courses and courses to acquire or improve job skills) at an eligible educational institution. The Lifetime Learning credit is nonrefundable-i.e., it can reduce regular income taxes to zero but can't result in the receipt of a refund.
For the Lifetime Learning Credit, a taxpayer whose gross income is greater than $69K ($138K filing joint) cannot claim the credit.
A taxpayer must receive a Form 1098-T payee statement from the educational institution.  Your student can obtain this form by logging into their student portal. Keep in mind that the required books, supplies, and equipment and the local fees will not be on the 1098-T statement so make certain you take that into account.
Make sure you take your allowable credits and consult with a professional for further clarification for the American Opportunity Tax Credit and the Lifetime Learning Credit.
If you received tax-exempt income or grants and assistance during 2020 under the CARES act, those amounts would not qualify toward the credit. In addition, any refund of education expenses will need to be adjusted for in calculating the total qualified educational expenses.
Because the emergency financial aid grant is not includible in your gross income, you cannot claim any deduction or credit for expenses paid with the grant including the tuition and fees deduction, the American Opportunity Credit, or the Lifetime Learning Credit. See section 139(h) of the Internal Revenue Code.
For tax time school-specific information, check out each university.
Pass on these great tips, tell your friends and like us on Facebook and Instagram. Sign up for other great tips at www.haveuheard.com.