HaveUHeard.com includes links to third-party websites and advertisements for third-party products and services. Product and service-specific opinions mentioned within the content of our blogs are entirely the opinions of the HaveUHeard.com team and its staff. It is our hope that you will find value in the products and services these third-party organizations represent, and patronize these businesses. Such advertising and marketing partnerships help make our efforts at HaveUHeard.com possible. Thank you for your support and ongoing interest. For additional information, please read our full HaveUHeard.com Disclosure Statement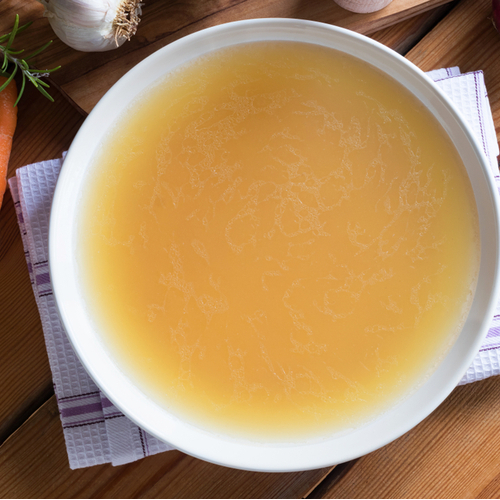 Jewish Penicillin
My mom makes the most amazing chicken soup! There is nothing like a bowl of hot steaming chicken soup when you are under the weather or when it's cold out. I am blessed that I grew up on her chicken soup. It is a family recipe that has been passed down. I learned to make her family chicken soup recipe shortly after I got married. It took me years and years until I felt I got it right. It is not complicated to make the soup.
My 89-year-old mom recently taught her two youngest grandchildren to make her chicken soup recipe (they are 24 years old). She even bought them their own Le CreusetⓇ Stock Pot. Not only was the day special for all of them, but it also allowed a family recipe and tradition to be passed down to younger generations. That alone is priceless.
Plan on designating approximately 3 – 4 hours. The prepping only takes about 30 minutes, more or less; it's the cooking time that is the most time-consuming. I don't typically leave the soup simmering while I am not home. The recipe normally yields 4 quarts which I freeze. You can double the recipe if you want to have a larger inventory of broth.
HaveUHeard how chicken soup got the name Jewish Penicillin? Stephen Rennard, M.D., FCCP, conducted a three-year study using his grandmother's chicken soup recipe. The results present evidence that chicken soup might have anti-inflammatory activity, namely the inhibition of neutrophil migration. Many cultures have their own take on chicken soup but most will say that chicken soup is healing and good for hangovers.
Ingredients
1 whole chicken cut up into 8 pieces. I recommend using Kosher chicken which tends to be fattier. As a result, you often have a more flavorful soup. If you don't have access to Kosher chicken, chicken thighs are also considered to be fattier. Use at least a pound.
3 quarts room temperature Water
4 large carrots peeled and cut into large chunks
2 celery stalks cut into large chunks
1 large sweet onion
2 parsnips, cleaned and peeled, and cut into large chunks
4 dill sprigs
Kosher salt
Instructions
Put the raw chicken in the stockpot and cover about an inch above
Bring to a slow boil on medium-high. Use a slotted spoon to skim the fat that will float to the top.
Add in all of your vegetables and herbs. You can cut the carrots and celery and add about 1 tbs of Kosher Salt. Add more salt after an hour to taste.
Turn the heat to simmer and let simmer for about 3 hours – you will want to make sure the chicken is cooked. Make sure you are not overheating or you will lose a lot of the liquid.
Once it is fully cooked (taste to check), take it off of the burner and let it cool down.
Strain the liquid into a separate pot using a fine-mesh strainer. The pot can be quite heavy. I recommend using a measuring cup during this step until I can lift the pot and strain out every bit of soup.
Depending on whether you will be eating it that day or storing it in the freezer will determine your next steps. I put the carrots, celery, parsnips, and onion in a separate container because my girls love boiled vegetables in their soup. I then put the remaining soup in quart-size deli containers. To avoid having to purchase, save the plastic containers you get from take-out. When it is cooled, you can put the lids on and freeze the soup.
Funny side note – my cat LOVES the soup and the chicken so I will put a small amount in a bowl for him to eat.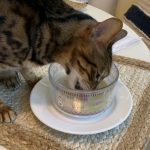 Liquid Gold Yumminess
Because of the amount of time I spend making the soup, I call it liquid gold. As a result, my family knows not to waste one drop of soup. Ironically, I once knocked over an entire quart of chicken soup. You can imagine how upset I was to watch it slowly go down the drain. The lesson? I now move each filled container to the counter off to the side where I cannot knock it over.
Pass on these great tips, tell your friends and like us on Facebook, Instagram, Twitter, and Pinterest. Sign up for other great tips at haveuheard.com.