HaveUHeard.com includes links to third-party websites and advertisements for third-party products and services. Product and service-specific opinions mentioned within the content of our blogs are entirely the opinions of the HaveUHeard.com team and its staff. It is our hope that you will find value in the products and services these third-party organizations represent, and patronize these businesses. Such advertising and marketing partnerships help make our efforts at HaveUHeard.com possible. Thank you for your support and ongoing interest. For additional information, please read our full HaveUHeard.com Disclosure Statement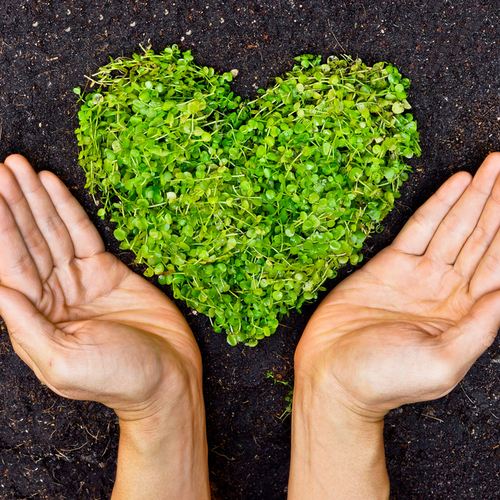 From Cause-Related to Socially Conscious
My first awareness of do-good brands that support social issues was Ben & Jerry's Ice Cream. I was too young to be impressed with anything other than their amazing ice cream, but since their onset, they have adhered to their mission while still making amazing ice cream. Today, I am keenly aware of the social issues that brands get behind. One need only look at their social media pages or even their websites. Public companies leave a whole documentation trail from PACs to charities they support.
And if there is doubt, social media can make a brand or be the bane of a brand's existence. I have learned about some great artisans and do-good brands through influencers on Instagram, Facebook, LiketoKnowIt, and even TikTok (my daughters share videos with me). I attribute my newfound interest in supporting artisans and socially-conscious businesses primarily to my daughters, who are quite vocal about social issues. TBH, I'm proud that they feel so passionate about issues that impact our world. I am equally supportive of the do-good brands they recommend. When I shop locally or from the better-known brands, I now know how they contribute to the community and the causes I support.
Hindsight is 2020
2020 opened many of our eyes to how companies treated their employees, helped and gave back to their communities, and contributed to the greater good. I have nothing against companies making money, but I strongly believe businesses should support the people who made them successful. And, during the past year, when so many of us have had difficulties, I donated money to charities that I felt connected to or purchased from do-good brands.
Naturally, consumers are smart enough to recognize and call out disingenuous businesses. In other words, if you are going to talk the talk, you need to walk the walk. I, for one, will continue to put my money behind companies and do-good brands that provide equal opportunity employment and treat their employees fairly, give back to their community, whether it is through in-kind donations or monetarily, and that do not discriminate based on race, color, origin, sex, religion or age. That is my litmus test; perhaps yours will be different.
It is becoming an even more complicated issue lately as today more people add politics to their litmus test; in other words, if a company knowingly supports a candidate that you or I don't, will that change your view of purchasing from them? I am still working through these issues because judging an entire company on just the owner's opinions is somewhat complicated. What if it is a company that may do good in its community? Does that change the narrative?
Here Are A Few of My Favorite Things
In the meantime, I have some of my favorites. Some are do-good brands, and some sell products that make you feel good.
Bombas socks – I've been WFH and working out at home for most of 2020. My wardrobe has mainly been joggers. I always wear my sneakers with these socks. What I like about their socks, besides the quality, is they donate to those experiencing homelessness.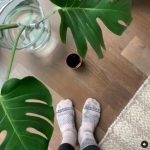 Photo by Bombas IG
Cariuma – This sneaker brand has become one of my favorites after seeing many social media influencers posting about them. I own three pairs. Several friends have also purchased them through my recommendations. When you purchase a pair of sneakers, they plant two trees in the Brazilian rainforest. Their sneakers are consciously made.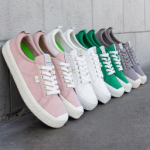 Causebox – This curated subscription box is filled with some amazing products from brands that are ethical and sustainable. My first introductory box was only $25 and came with a satin pillowcase, truffle therapy face toner, a beautiful two-toned cardigan, a planner, and reusable zip pouches.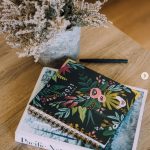 Photo by CAUSEBOX IG
FEED – On a trip to NY several years ago, I discovered their store in Brooklyn (in the heart of DUMBO – that's Down Under Manhattan Bridge Overpass – it is a really fun area to walk around and shop). I loved that any purchase went toward fighting childhood hunger. I bought a small crossbody bag and some of their bracelets during that visit. This year, I bought myself their Big Carryall, the perfect bag for trips to the Farmers Market, their packable Zip Tote, and some bracelets to give as stocking stuffers. All in all, my purchase represented 50 school meals for children worldwide and in America and the Food Bank for NYC to support the Green Sidewalks Program.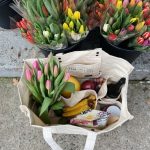 Photo from FEED IG
GT's Kombucha – Again, I owe my adding kombucha to my daily diet to my daughters. It is an acquired taste so I usually stick to flavors such as Watermelon Wonder, Strawberry Lemonade, and California Citrus. I love the story behind the brand.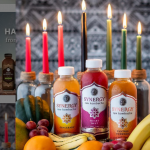 Photo by GT'S Kombucha IG
Hooray for Sundays T-Shirt–  I purchased this tee for my daughters and myself from Maria Shriver's website, with 50% of proceeds going toward the Women's Alzheimer's Movement. The Hooray For …  line was created by Anna Kloots and Amanda Kloots and gives back to various causes.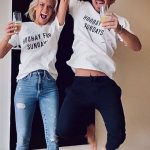 Hydroflask – As a former user of plastic water bottles, I am a convert to being more environmentally conscious. I love my Hydroflask (although it is a little heavy) because it keeps my water cold and is BPA-free, phthalate-free, and made of stainless steel.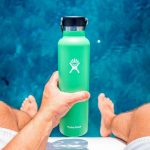 Photo courtesy of Hydroflask IG
I discovered moss wall art at a Farmer's Market and fell in love with the dimensional aspect of his work. He can do custom work; I had this heart sign and a peace sign designed for my home office.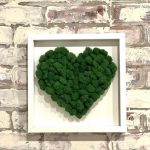 Little Words Project – You can custom make your own (my daughter got me the pink agate stone with white blocks last year with my 2020 word). This year, I bought myself the Stone Snowflake in Gold. They also offer a unisex collection.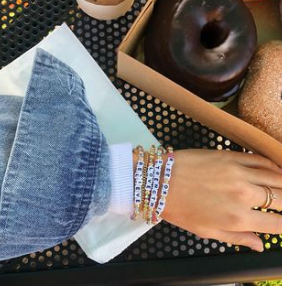 Mad Hippie – This skincare company is free from parabens, petrochemicals, animal ingredients, GMOs, Phthalates, SLS Synthetic Dye, Perfume PEGs, and Silicone. They donate $1 of every web sale to conservation. I love their Vitamin C serum which I usually purchase from Whole Foods.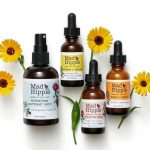 Photo from Mad Hippie IG
Mosaic Foods
– I recently tried
Mosaic Foods
for the first time. What tempted me about this meal kit company is they are frozen plant-based foods, and there is no prep or cleanup. These are perfect meals for when you want to take a break from cooking or don't like to cook but like to eat healthily.  The frozen meals take about 5 minutes to microwave or a little longer if you cook them on the stovetop. Another must on my list of essential factors is the amount of protein in the meals. While their sugar and fat content falls within a reasonable range, some meals were slightly higher than I would have liked. It's a trade-off because I am unwilling to sacrifice protein and avoid foods laden with preservatives.
First, I have never been an oatmeal person, but I loved their Golden Milk & Black Oat. What I loved most was that I started my day with 10 grams of protein. I also tried their North African Veggies & Couscous, Black-Eyed Pea & Sweet Potato Ndambe, Coconut Chickpea Curry, and Jackfruit Chili. These frozen foods are an excellent alternative for vegetarians and vegans. Another plus is they source their fresh veggies, hearty whole grains, and perfectly-ripe fruits from farms and distributors.
Another plus? I'm a massive advocate of
Do-Good brands
which is why I also like Mosaic. For every Mosaic box sold, they work with the non-profit City Harvest to rescue 2 pounds of nutritious food and distribute it to needy New Yorkers. Additionally, their packaging is 100% recyclable.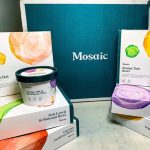 MOSH
– Founded by Patrick Schwarzenegger and Maria Shriver, this mission-driven health and wellness brand donates a percentage of sales from their Mosh protein bars to fund women-based Alzheimer's research. The bars use seven superfood ingredients and nutrients, including lion's mane, ashwagandha, MCTs, omega-3s, collagen, and vitamins B12 and D3—all ingredients shown to nourish the brain. I tried them when they first launched, and I will say they keep you full, so it's a great meal replacement. Unfortunately, they did sell out and have had difficulty with supply chain issues. I just placed a pre-ship order with shipments being sent in mid-December.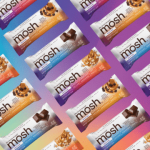 My Intent Bracelets -I had seen a story about their products five years ago. They take any word or phrase and hand stamp it on a bracelet (or you can buy the kit and make your own). The premise is that the word you pick inspires or gives you strength. I've been buying them for my girlfriends as New Year's gifts.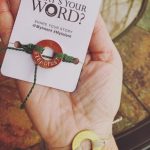 Photo by My Intent IG
Omsum – I was introduced to this company in 2020 on the Today Show. They make Asian flavors that you can add to various recipes… my starter box had the Lemongrass BBQ, Thai Larb, + Filipino Sisig, all Vietnamese flavors. Since I do not eat pork, I substituted proteins, including Impossible™ meat, seafood, or tofu. They've added more flavors since I purchased their starter kit, but if you are a fan of Asian flavors, I'd recommend their products.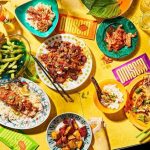 Voluspa Candles – You will find one of their candles in almost every room in my house. Handcrafted in California, they come in these beautiful reusable containers. Made with locally-sourced ingredients. My daughters and I love the Baltic Amber scent.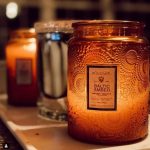 Photo by Voluspa Candles IG
What are your favorites?
Pass on these great tips, tell your friends, and like us on Instagram,  TikTok, and Pinterest.