HaveUHeard.com includes links to third-party websites and advertisements for third-party products and services. Product and service-specific opinions mentioned within the content of our blogs are entirely the opinions of the HaveUHeard.com team and its staff. It is our hope that you will find value in the products and services these third-party organizations represent, and patronize these businesses. Such advertising and marketing partnerships help make our efforts at HaveUHeard.com possible. Thank you for your support and ongoing interest. For additional information, please read our full HaveUHeard.com Disclosure Statement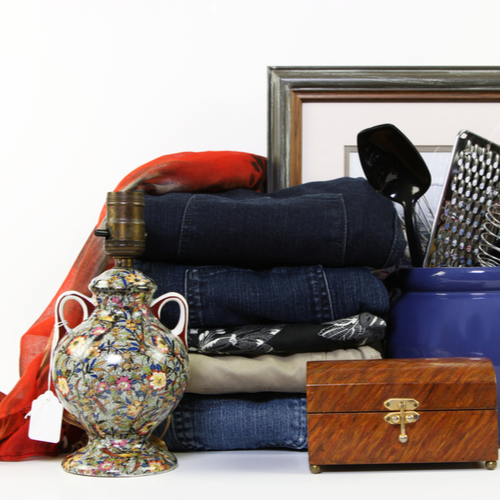 Need to Stay on a Budget? Be Thrifty!
Are you thrifty? HaveUHeard that "according to the Environmental Protection Agency, the volume of textiles Americans send to landfills as waste is skyrocketing?" Thrifting is most definitely a great and sustainable approach to protecting our environment and wallets.  Ultimately, once you are done with the item, thrift it back and share your find with someone else. What about donating to Thrift Stores? We know it is hard to let go of some of our memories. I assure you, having done this many times, it really is a great way to upcycle and minimize.
Personally, I have many childhood memories of my uncle going to garage sales and coming home with a bunch of stuff that did not seem useful at all. He was extremely talented and could take almost any item and upcycle it to use as something else. Prior to last year, I had not heard of the term upcycling. Go on Pinterest or just type in upcycle and you will find so many great ideas. My parents have hundreds of old Reader's Digest condensed books so I loved the idea of displaying them on a shelf with an old photo.  Sadie Seasongoods has a great tutorial on how to make a display using Reader's Digest condensed books. Don't have these neatly decorated books? Check a thrift store.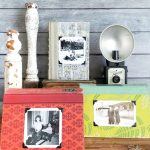 Save Money
Many of us are always looking for ways to save money. From shopping for a trendy or professional outfit for a job interview or work or just to go out to decorating an apartment or home, thrifting is a hot trend. It is a great way to be economical and stay within a budget. Fortunately, there are many options available. Those that have discovered thrifting have found some great bargains and hidden treasures on gently used clothing, furniture, collectibles, and household goods. Shopping at thrift and consignment stores allow those of us on any budget to get everything we could possibly need for work, our living space, and special events.
The secret is that inventory changes often. Generally speaking, the more you go, the more you may find. Another key point is that most thrift stores are affiliated with non-profits so you really are helping to support some great causes.
How Do You Find Great Bargains
I know many people who love a good thrift or consignment store.  For instance, my sister is a huge fan of both thrift and consignment stores, stopping in every time she is nearby.  As a result, she knows how to spot an amazing find whether it is a pair of designer shoes or a designer dress. Similarly, my girls have been selling some of their clothes to Plato's Closet for years. Plato's Closet does not pay very much and typically accepts only like-new items that are well-known brands. It has taught my daughters that spending a lot on trendy outfits won't yield much money in a second-hand store. This has been a great way for them to learn how to shop smarter. For those looking for a good place to pick up a trendier item without paying high prices, thrifting may be the way to go.
Which leads us to the question of how people like my sister are great at finding bargains? What are their tips?
Be patient. Going through the racks can be time-consuming
Be open-minded. With that in mind, you may find something fabulous.
Do your homework. Get to know what type of items each thrift store carries. Do they specialize in designer goods or items that are more congruent with your likes?
For online thrifting, check out sites like Poshmark, ThredUP, Urban Renewal (from UO) if vintage is your style.
Pass on these great tips, tell your friends and like us on Facebook,  Instagram,  Twitter, and Pinterest. Sign up for other great tips at haveuheard.com.