HaveUHeard.com includes links to third-party websites and advertisements for third-party products and services. Product and service-specific opinions mentioned within the content of our blogs are entirely the opinions of the HaveUHeard.com team and its staff. It is our hope that you will find value in the products and services these third-party organizations represent, and patronize these businesses. Such advertising and marketing partnerships help make our efforts at HaveUHeard.com possible. Thank you for your support and ongoing interest. For additional information, please read our full HaveUHeard.com Disclosure Statement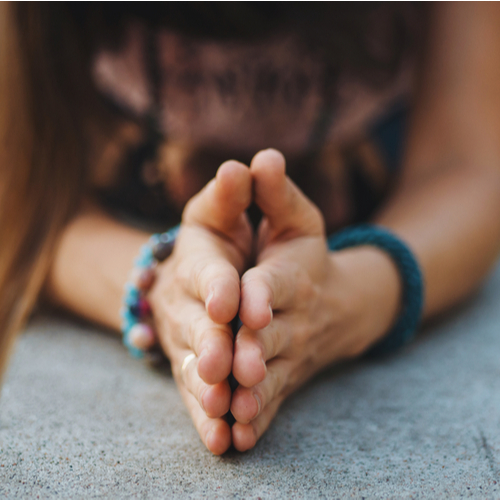 Get Your Ommmm On!
I started doing yoga several years ago after being invited by friends. I had been recently widowed and downsized our home. Naturally, I was feeling a lot of anxiety and stress. I never thought of myself as much of a yoga person. I'm really more of a gym and outdoor sports person, but I thought I would give it a try. 
They offer yoga classes at my development so I signed up and started taking classes once a week. In the beginning, I was very intimidated as I did not know downward dog from cat-cow from pigeon pose (and why are there so many yoga poses named after animals)? HaveUHeard that most theories revolve around the idea that ancient yogis mimicked what they saw around them. It appears that the ancient yogis found imitating animals and nature to be an enlightening experience for both the body and mind (think tree pose, mountain pose, and wheel pose). It was also believed that yogi masters modeled their practices after the animals they observed, hoping to balance their emotions and stress patterns.
I admit I struggled at first but once I got over my fear of doing the poses wrong and concentrated on my breathing and doing the poses to the best of my physical ability, I was hooked. My daughters also love it. They beat me to the yoga mat, as a matter of fact, having caught the "namaste bug" during their college days. My younger daughter needed an elective one semester and even took it as a class.
Keeping Stress at Bay 
There's a reason the practice of yoga is over 5000 years old. It has been proven to alleviate stress. Honestly, who of us doesn't have to manage stress at some point? Research has shown that within seven weeks of regular practice, yogis enjoyed significantly reduced stress levels. Students saw their academic performance increase and we adults had more focus at work.  This, in turn, also may lead to more confidence. Additional benefits are greater clarity of mind and a sense of peace, even in the face of stressors. 
Not only is it good for your emotional well-being, but it's great for your physical health, too. And it's a practice that almost anyone can do, from gym rat to future former couch potato.  It strengthens one's core, it tones muscles while also making them limber, and it stretches out the contortions that slouching at our desks or over our cell phones bring to bear on our bodies daily. Even better, there is plenty of yoga to choose from both virtually and in-person.
Finding a yogi that resonates with you makes a huge difference. I really liked our instructor but eventually, she left and I had difficulty relating to the new instructor. I'm happy to say the original instructor has returned so I am able to take her classes once again as it is done outside with a limit on the number of people.
Yoga with Adriene
I also practice with Yoga with Adriene on YouTube. She kicks off each year with a 30-day free yoga journey. The classes are about 25 minutes in length which is the perfect amount of time for me in the mornings.  She guides practices for all abilities so it is easy to find one that is suitable for your preferences.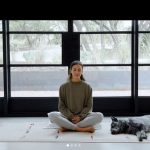 Both of my daughters also take online yoga classes. One of my daughters likes Yoga Joint.
You can sign up for 30 days of online classes for free. My other daughter also does Yoga with Adriene but also likes Popsugar Yoga workouts on YouTube. There are so many great yoga instructors that have switched to virtual classes so it is fairly easy to find a class.
The one challenge I have had is that sometimes my hands and feet will slip on the mat; I like the Manduka yoga mat towel which helps make my mat a little more slip-resistant. I also love these great designs for yoga towels from Society6.
Check out my blog on Home Workouts With My Daughters for other yoga recommendations from mats and blacks to yoga outfits.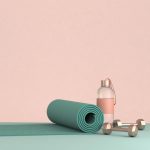 Namaste  🙏 🕉
Pass on these great tips, tell your friends and like us on Facebook, Instagram, Twitter, and Pinterest. Sign up for other great tips at haveuheard.