HaveUHeard.com includes links to third-party websites and advertisements for third-party products and services. Product and service-specific opinions mentioned within the content of our blogs are entirely the opinions of the HaveUHeard.com team and its staff. It is our hope that you will find value in the products and services these third-party organizations represent, and patronize these businesses. Such advertising and marketing partnerships help make our efforts at HaveUHeard.com possible. Thank you for your support and ongoing interest. For additional information, please read our full HaveUHeard.com Disclosure Statement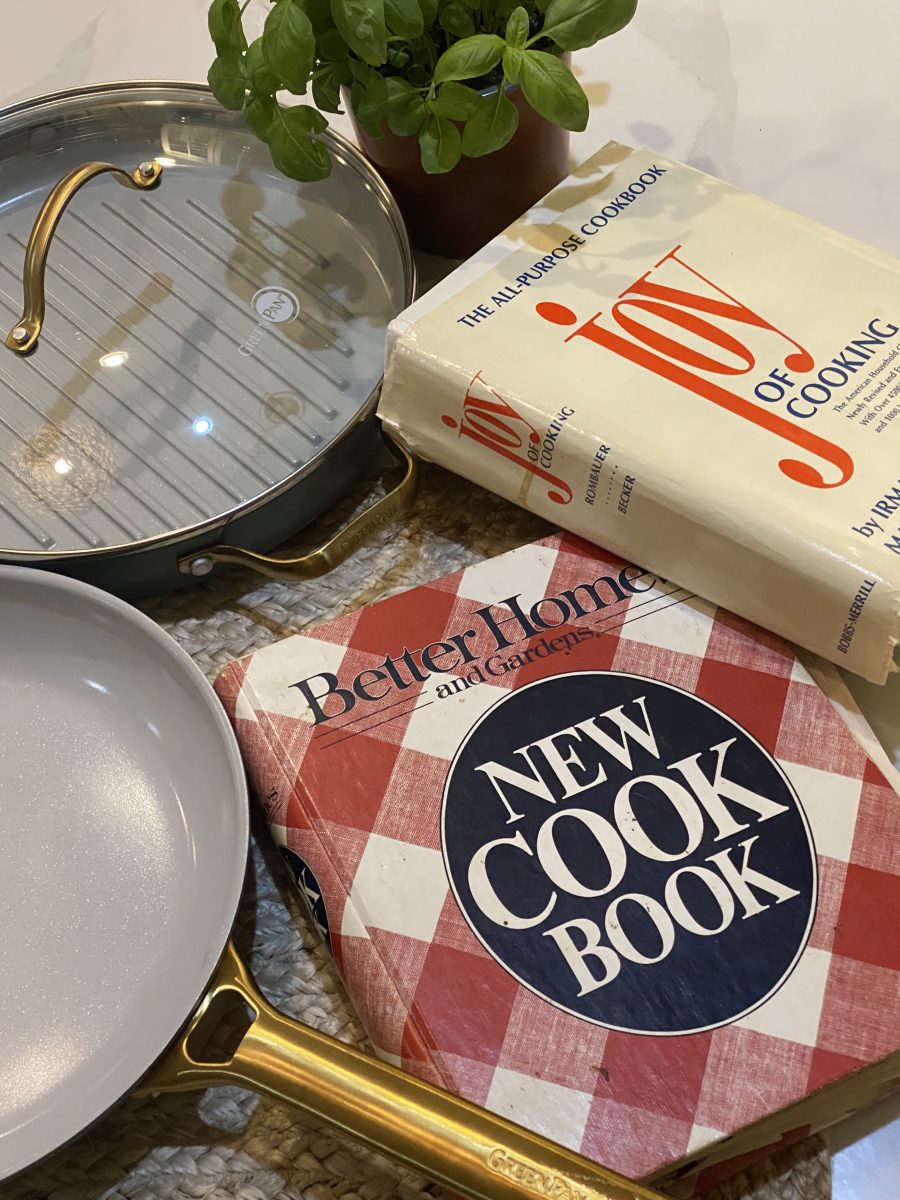 From Fiasco to Foodie in 10 years
Up until 10 years ago, I had very little interest in cooking. With help, I went from being a fiasco in the kitchen to a bona fide foodie.
The Beginning Stages
When I was growing up, my mom absolutely loved to cook. I was told it was a family tradition to enjoy cooking, but I had VERY little interest in spending time in the kitchen. Between balancing my job and family, I didn't have much time to be prepping and preparing. To me, cooking was always about feeding my family, and not actually about the nutrition or the complexity of the dish.
Eating meals together at the kitchen table is something I wanted to continue when I had a family. Sitting at the table as a family after a long work/school day is important. I always make sure there is a meal at the table along with good conversation. Back then, I am embarrassed to admit, our dinners usually included Minute Rice®, along with chicken and vegetables. I did have a couple of cookbooks that I used. Ones like Better Homes & Gardens New Cookbook and The Joy of Cooking just sat in the corner collecting dust.
Early 2000's Cooking
There were times my daughters would come home from school to be served mac and cheese, chicken tenders, grilled cheese, and frozen pizza. If we're talking. Friday or Saturday night, I was only getting as fancy as rock cornish hens and chicken parmigiana. One of my most embarrassing cooking memories was on a double date with my husband and a couple of friends. The husband was a former NFL quarterback. I still laugh today as I recall watching a giant man pick up my tiny rock cornish hens.
Where Shopping is a Pleasure
I guess I have Publix to thank for increasing my interest in cooking. In 2005, they introduced their Aprons Simple Meals, which would be displayed in the front of the store. Each week featured a new meal that you could taste, and if you enjoyed it, the ingredients could be found together in their Aprons section. I always could tell what my family would like, as my daughters would accompany me to the grocery store just to try each Aprons meal. All of a sudden, our dinners had more of a variety of ingredients, and my younger daughters were enjoying foods I never thought they would eat. Not only were we all eating healthier and better meals, but I found myself enjoying my time in the kitchen.
Enter: Food Network Addiction
I am not quite sure when I became a self proclaimed Food Network addict, but here we are. I started watching Rachael Ray, Anne Burrell, Ina Garten, and plenty of other to chefs to see their creations. Rachael Ray's 30 Minute Meals was where I began, as a short meal preparation window peaked my interest. After watching their shows for years, I would look up their restaurants so my family and I could go when we would travel. Some of my favorites are Nobu, Bar Americain, Mesa Grill, Butter, Emeril's NOLA, Stanton Social, Beauty & Essex, and Michy's. If you happen to have the opportunity to dine at these restaurants, I would definitely recommend it! I have attended their cooking demonstrations at Food Network events and my cookbook collection consists of many of these chefs' books. I guess when it comes to the Food Network, I am quite the fan-girl. In fact, a few years ago, I went up to Anne Burrell while at Macy's in New York and told her how much her show influenced my learning to cook.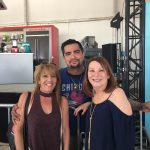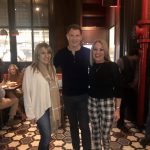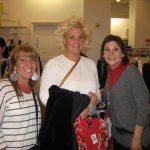 As a Floridian, we are lucky to be able to attend the South Beach Wine and Food Festival®. For those who don't know, imagine this event on the beach in Miami with hundreds of restaurants doing pop-ups on the sand. It occurs at the end of each February, so the weather is always beautiful! If you have the chance to get tickets to one of their several events, you absolutely should!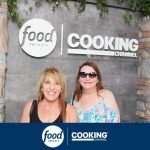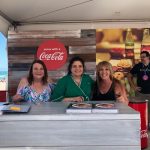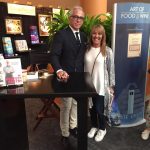 Changing my Cooking Style
My older daughter came home from college her sophomore year to inform us she was no longer eating meat. At first she was the only one in the family who was considered to be pescatarian, so our family agreed to alter our eating habits during the weekdays. We all ate more fish and vegetables and noticed the benefits it had for our health. So much so, that I have also been a pescatarian for nearly eight years.
I do find that the healthier the food you are eating, the better you feel.  And as a participant in the NIH's Sister Study since 2004, I have come to learn that there is in fact a connection between diet and your risk of developing disease. That furthered my decision even more to try to eliminate as many processed foods as possible. That said, I have been adhering to more of a Mediterranean diet (minus the meat or poultry) for years, and have never felt better.
Healthy Habits
As food Instagrams and bloggers took off, I have expanded my recipe ideas. My daughters and I are very willing to try new things, and often to like to eat dairy free during thee week. We often attend our local farmer's market on Sundays, where we stock up on fresh fruits, vegetables, and homemade items. Vendors sell items like hummus, falafel, salsas, guacamole, fresh fish, specialty olive oils, homemade Indian food, and much more.
Still Scared of Cooking?
Heading into the kitchen can be quite intimidating. I've had my share of burnt food, recipe fails, and knife injuries (10 stitches later). The truth is you learn as you go.  It takes time and practice. Today I genuinely love cooking each night and on holidays.
Sidenote: Chopping and dicing food is great for relieving stress. Don't worry, this was not the cause of the knife injury.
There really is nothing like eating quality food with family and friends. Each week, I will be sharing some of my favorite recipes with you. If you have any you recommend, please share as well!
Happy Cooking!