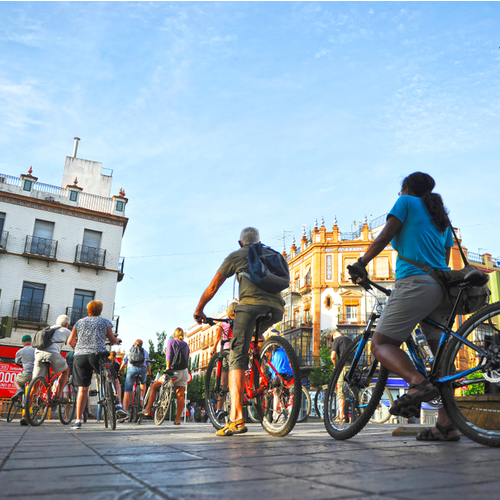 From One of Fort Lauderdale's First to Know
My Uncle Lou could be considered a real estate mogul in Fort Lauderdale. Born and raised in Miami, he moved to Fort Lauderdale way before it was what it is now. Over the years, he witnessed the exponential growth the city saw and was keen on having sustainable neighborhoods.  My uncle envisioned building the city with more accessible and sustainable ways to get to your destination. His idea was to increase the number of people biking and walking to work, to the store, to restaurants, etc.
Where to Start
There are clearly barriers to being able to walk or bike to work given Florida's weather. He always recommended to his employers dressing for the warmth and humidity. This would also bring down office costs as buildings would not need to run their air conditioning at ultra-low temperatures.
Though he was met with some opposition, he didn't let that stop him. In fact, there were many times he presented his idea to local politicians.
Where are we at Now
Fast forward to 2020, it seems as though these neighborhoods are growing rapidly. With most people keeping to a small radius in our daily lives due to the pandemic, we found ways to get in activity daily either through walking or biking.
In recent years, the number of outdoor malls and shopping centers has increased. The number of local areas with food trucks has increased. The number of empty parking lots and underused real estate sits on valuable land without use.  The loss of green space is disconcerting.
HaveUHeard…
Emerging concepts over 2020 seem to be the addition of ghost kitchens, or cloud kitchens, and virtual brands. These are essentially delivery and pick-up only areas that are located in underused real estate locations, such as parking lots.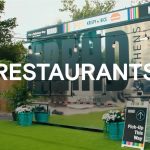 It's great to see the expansion of this in major cities as we aim to make our living more green and sustainable and decrease the effects of climate change. Perhaps, we will see other industries taking advantage of underutilized space. Although my uncle passed away in 2020 at 92 years, I for one would love to see my uncle's vision, which was deemed too progressive in the '80s, come to fruition.
Pass on these great tips, tell your friends and like us on Facebook, Instagram, Twitter, and Pinterest. Sign up for other great tips at haveuheard.com.