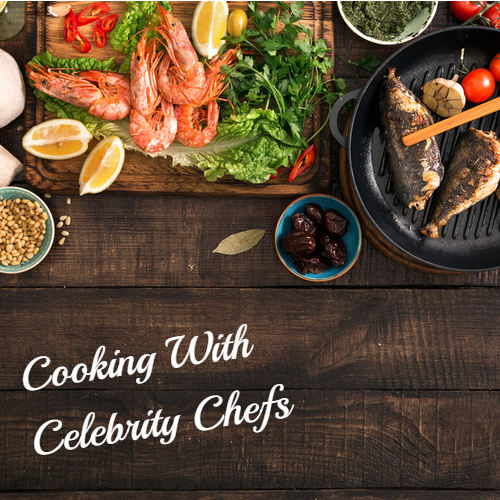 Food Glorious Food
From virtual cooking classes to food shows to food & wine festivals, if you are new to cooking or a huge foodie like me, I recommend cooking and watching celebrity chefs. Admittedly, I'm a total fangirl when it comes to chefs so given the opportunity, I will sign up to cook virtually with celebrity chefs, go to food festivals and sign up for food tours.
Recently, a charity I am involved with hosted a virtual event titled "Cooking for a Cause." The charity paired up with a chef from a local restaurant and he guided us through a delicious meal. This was the first virtual cooking class I have taken. Because I enjoyed the event, I signed up for a virtual cooking class through Sur La Table.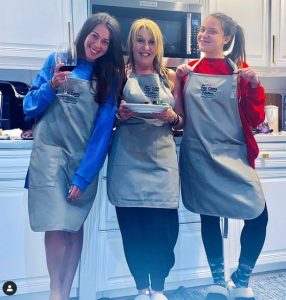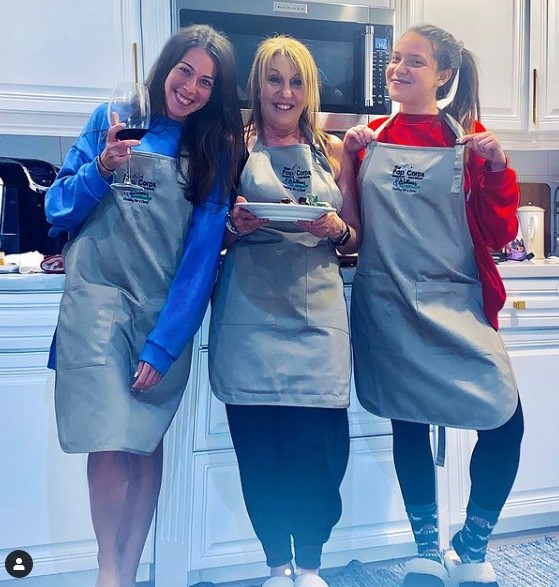 A Virtual Class with Marcus Samuelsson
Titled the Online Rise of Black Food in America With Marcus Samuelsson, the menu included a Mar Cocktail,  Collard Green and Fresh Cheese Salad, and Gold Coconut Broken Rice with Tamarind- Glazed Halibut. The cost of the webinar was $49 plus your food.
If you are looking for a unique experience you can do on your own or with a friend, partner, whomever, I would definitely recommend a virtual class. I took the class with my daughter.  I'd recommend, as they did, doing some meal prep in advance. Don't get too far ahead as Chef Samuelsson did make some minor changes.  My thought process was if I cooked a little bit ahead of time, I'd get to watch more of the demonstration.
In hindsight, that was not the best strategy as I may have followed more in line with some of his changes. Nonetheless, it was a fun event to do. And, of course, I did buy his newest cookbook The Rise: Black Cooks and the Soul of American Food.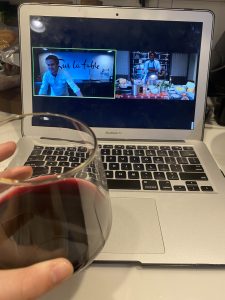 Both Sur La Table and William Sonoma offer online cooking classes. Some are their own chefs and some are special guest chefs like Bobby Flay, Scott Conant, Trisha Yearwood, and Marcus Samuelsson. Even Goldbelly's, offers live cooking classes. Some chefs they have featured include Buddy Valastro, Chef Chris Santos! Chef Chris, Chef Aarón Sánchez, and Rosa and Daniel Figueredo of famed Sanguich de Miami for a Cuban feast.
Chef Demonstrations
I have also participated in several food demonstrations at the Epcot International Food and Wine Festival. This is more watching the chef cook and then getting to sample their meal. I attended the demonstration by Geoffrey Zakarian (Huevos Rancheros) and one from Jonathon Sawyer of Trentina and Greenhouse Tavern, Cleveland Ohio (Market Fish En Papillote Recipe). For both events, I of course ended up buying a cookbook. Not only do they have some great recipes but are great coffee table or display books.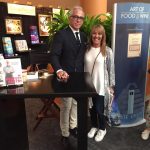 SOBe It
The South Beach Wine and Food Festival (SOBEWFF) is sponsored by Food Network and one of my favorite food events. I have gone to the Grand Tasting Village SOBEWFF event for the past four years. This particular event has chef demonstrations and you get to sample some delicious food and drinks from local and national chefs, wineries, and distilleries. It is typically the third week of February but was postponed until May 2021 due to COVID.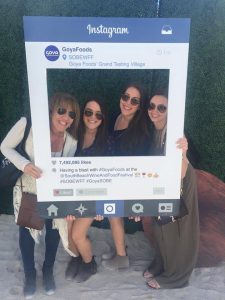 This year, I am purchasing tickets to three events. One is the Grand Tasting Village. For the first time, I am going to get tickets to the Carbone Italian Bites on the Beach hosted by Giada De Laurentiis and a dinner hosted by Jet Tila and Davide D'Agostino. As I said, I am a foodie fangirl ever since I learned to cook.
Foodie Bucket List
My bucket list includes attending a food festival in another city as well as locally. I am extremely interested in doing the Seed Food & Wine Week because the focus is on plant-based food.
NYCWFF– New York City Wine and Food Festival. This is run by Food Network
Austin Food + Wine Festival (11/5 -11/7/21)
San Diego Bay Wine + Food Festival (11/7-11/14/21)
New Orleans (NOWFE) (6/9 – 6/13/21)
Seed Food & Wine Week (11-7 – 11/10/21)
I cannot wait until we are able to travel again so that I can also take a food tour in a city that is known for its culinary specialties.
Cooking Shows Worth Watching
Stanley Tucci's Searching for Italy
If you have not seen "Stanley Tucci: Searching for Italy," I highly recommend you catch up. The season is six episodes that take you through different regions throughout Italy. Not only do you learn about the local specialties but it also includes a historic perspective.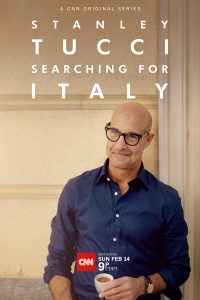 My daughters and I have been to some of the regions he covers in Italy and done local food tours. After watching this docuseries, there are so many more regions I would love to visit. As a matter of fact, if there were a food tour of Italy that mirrored this documentary, I will definitely consider it.
Food Network's Tournament of Champions
This is another food show that my daughters and I have been watching together. It follows the same concept as the college March Madness bracket only this consists of 16 of the top chefs competing against each other in a single-elimination cooking challenge.
What makes the matches so intense is this wheel they call the Randomizer. Guy Fieri, the host, spins a wheel that determines the protein, produce, equipment, style and the time each chef must use preparing their meal. They even have a bracket challenge sweepstakes with prizes for the viewers (the sweepstakes is closed for Season 2).
Of course, I am also a fan of Chopped.
Give the Gift of Cooking
Finally, I have a subscription to NY Times Cooking. Some of my favorite recipes are from Alison Roman, Sam Sifton, and  Mark Bittman. I have made close to 100 of their recipes this past year. Occasionally I will substitute ingredients that are more aligned with my tastes. The subscription price includes cooking guides although I have not yet taken advantage of the video tutorials. Every week, they send an email with suggestions as to what to cook that weekend. It is only $40 for the year.
Like you, I have spent a lot of time in the kitchen this past year. I mean, I've had all the thyme in the world to cook.
Who are your favorite chefs?
Pass on these great tips, tell your friends and like us on Facebook, Instagram, Twitter, and Pinterest.  Sign up for other great tips at haveuheard.com.