HaveUHeard.com includes links to third-party websites and advertisements for third-party products and services. Product and service-specific opinions mentioned within the content of our blogs are entirely the opinions of the HaveUHeard.com team and its staff. It is our hope that you will find value in the products and services these third-party organizations represent, and patronize these businesses. Such advertising and marketing partnerships help make our efforts at HaveUHeard.com possible. Thank you for your support and ongoing interest. For additional information, please read our full HaveUHeard.com Disclosure Statement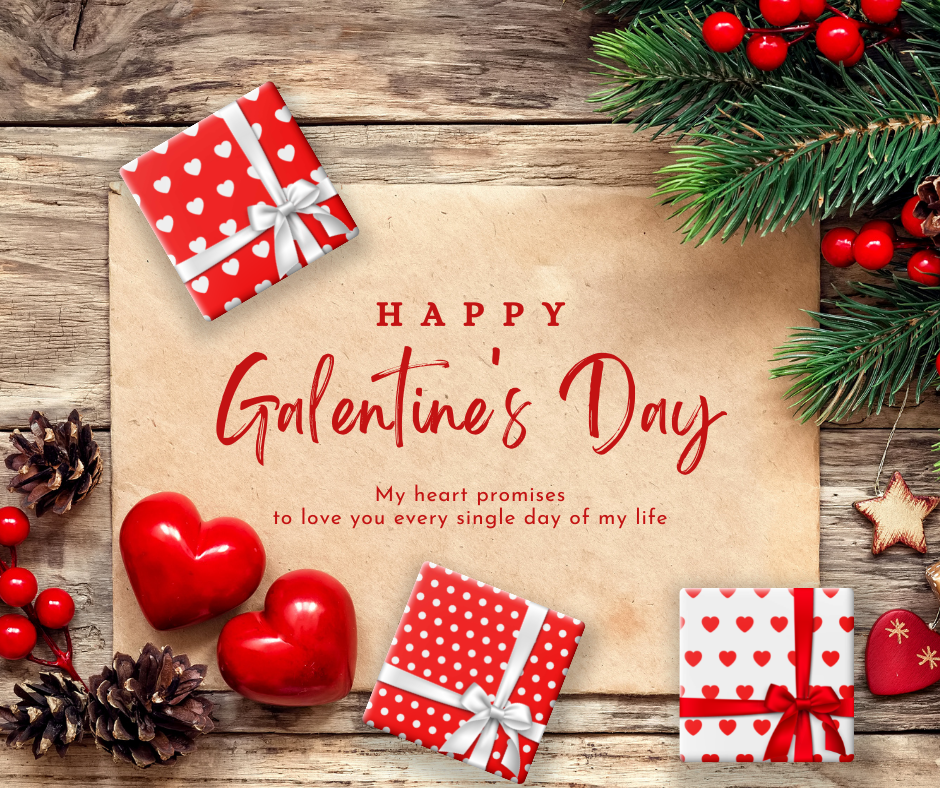 Celebrating with My Girl Squad
I am blessed to have amazing girlfriends and sisters. And, I have several best friends, who I aptly refer to as my squad. It's why I often take the opportunity to celebrate them. This February 14th is no different. It is our Galentine's Day.
Apparently, there is an official Valentine's Day name for singles, called Quirkyalone Day, aka IQD. Now, I do appreciate the sentiment of celebrating the intent of this day. But I hardly think I will find any cards or sentiment saying Happy Quirkyalone Day.
So we will have a Galentine's Day GNO (in our case, GNI) complete with wine, dinner, dessert, and, of course, chocolate.
The History of Valentine's Day
Historically, it is the story of its patron saints of the same name.  But, it became popularly celebrated around the 17th century. Today, Americans send 145 million Valentine's Day cards each year making it the second biggest holiday for exchanging greeting cards.
Valentine's Day is one of those complicated holidays. What if you are not romantically involved? If you're in a new relationship, what are the expectations? A Card? Flowers? Gift? What if you identify with a religion that does not acknowledge the day?
It's hard not to notice that the day is coming up. But, plan ahead as mail and shipping seems to be taking extra time.
My Take on Valentine's Day
You can read my blog on Why I Celebrate Valentine's Day. Briefly, growing up Jewish, my parents viewed the day as one to say I Love You. They always have a card and a small gift for each of their four daughters. And, my dad was the cutest. He would shower my mom with flowers and gifts. The day is nothing more than a secular holiday.
Gifts for Family & Friends
Typically, I buy cards for my mom, sisters, and daughters. My uncle, who passed away in 2020 at 92 ALWAYS gave us one of those kids' valentines exchanged in classrooms and a piece of chocolate. Valentine's Day is not that far removed from the December holidays so picking out something is challenging. Previously I have gifted them jewelry, pajamas, perfume, mantra prints, or, if time escaped me, a gift card.
Suffice it to say it will involve chocolate, candy, and another surprise (they read my blogs so I won't print it here 😉
A recent visit to HomeGoods and Michael's allowed me to find some inexpensive treats for friends and family.
My Top Gift Recommendations
Greetabl – I love sending a little something from Greetabl. They take the guesswork out of creating the perfect Valentine's Day gift. There are literally 25 art-worthy Valentine's Day-themed boxes to start with. You can add in a small gift and a gift card too.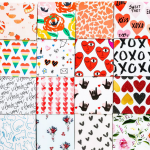 FiFisHandCrafted Handmade Crochet Cards, Accessories & Stationery – I fell in love with these cards when I received a personalized one for my birthday. For Valentine's Day, I had some Galentine's Day ones made. They are being printed without the name on the front. I also purchased different ones for my daughters. They do ship from the UK, so I placed my order already. She shipped out the same day. They typically take 6 – 10 business days which is an estimate so I will have them just in time to mail out myself. It did take 10 days so take that into consideration.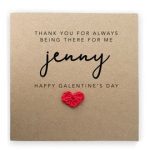 Bryan Anthonys– From purposeful prints to meaningful jewelry, I have gifted my daughters and friends from their shop. For my friends, I purchased the Squad print which brought my closest Galentines to tears. They run a lot of specials
Little Words Project – If you've read any of my other blogs, you know I am a huge fan of this shop. I have three custom bracelets including with my word for 2022. Or go for one of their other bracelets including Love, You Matter, Ride or Die. I recently bought each of my daughters the wellness stack.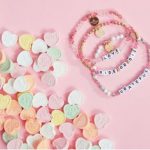 Z Supply – This is another shop I love. They have the most comfortable pajamas including these perfect Valentine's Day choices.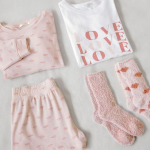 Check out my Galentine's Day table decor. I've got a menu planned too.
May your day be filled with ❤
Pass on these great tips, tell your friends, and follow us on Instagram and Pinterest. Sign up for other great tips at HaveuHeard.