HaveUHeard.com includes links to third-party websites and advertisements for third-party products and services. Product and service-specific opinions mentioned within the content of our blogs are entirely the opinions of the HaveUHeard.com team and its staff. It is our hope that you will find value in the products and services these third-party organizations represent, and patronize these businesses. Such advertising and marketing partnerships help make our efforts at HaveUHeard.com possible. Thank you for your support and ongoing interest. For additional information, please read our full HaveUHeard.com Disclosure Statement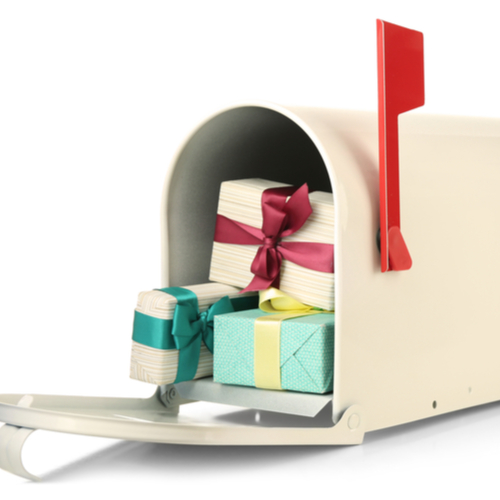 Making Gifting Meaningful
I cannot believe that the holidays are approaching. For those that celebrate Hannukah, the first night is December 10th with Christmas just a few weeks later. I don't know about you, but my mailbox, both email and actual mailbox, is filled with catalogs and discount coupons. Black Friday deals are out earlier than they have ever been and the gifting season has begun.
Coming from a large family, I have quite a few gifts to purchase along with some for special friends that are part of my circle. They have been my saving grace this year with us getting together outside every week until we felt comfortable with each other's day-to-day activities that we moved it back inside (the rainy, hot, and steamy weather was really the impetus behind finding a way for us to meet indoors).
And I have three new great-nieces and nephews who I will want to purchase something for the holidays. Aside from the babies for who a toy or book will probably be the gift of choice, I really try to spend time giving gifts that are meaningful to each recipient.
Spiritual Gifts
My closest circle of friends are all very spiritual like myself. We are strong believers in meditation, mindfulness, journaling, self-healing, positive energy, manifestation, and using every tool available to get through difficult moments.
One of my daughters recently gifted me the book Journey to The Heart, Daily Meditations on the Path to Freeing Your Soul. Each day is filled with short meditations. After a rough surgery I had, one of my dear cousins and her husband sent me The Book of Awakening, written by cancer survivor and philosopher-poet Mark Nepo. I have found that during this tough year for so many, anything that can bring us peace and calm is worth exploring.
So, for my closest friends, they will each get a bracelet with a word they pick out for the upcoming year. It may be a word that gives them strength, inspiration, or even something they need to stay calm and balanced. I even have a friend who makes up her own words which we all laugh about but it works for her. I have been buying the bracelets from a company called My Intent which takes any word or phrase and hand stamps it on a bracelet. They typically run a 40% off special during Thanksgiving weekend so make sure to take advantage of those savings if you decide to purchase something. If you want something a little more delicate and feminine, check out Little Words Project.

Photo courtesy of My Intent IG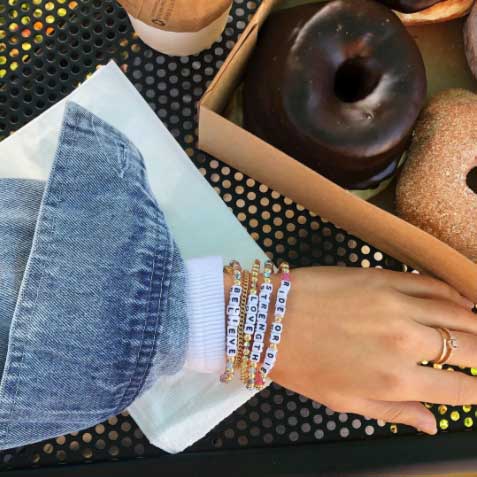 Photo by Little Words Project IG
During the pandemic when we were feeling anxious and having a difficult week, we each made vision boards. Because I believe in the law of energy and putting out into the universe something we may need, I dug out all of my old magazines and using some leftover cork I had in the house, we made vision boards.
I recently redid my home office and purchased a framed pinboard to use for my Vision board because I wanted something that had more space. They have some beautiful pre-styled designs ( I chose En Provence).
Food Gifting
If you have someone who is a foodie, I recommend an annual subscription to NY Times Cooking. I subscribed as the pandemic began ($40/year) and love their recipes.
And because I am a Food Network junkie and I have my favorite chefs, I also add in a cookbook. I just recently bought Ina Garten's Cook Like A Pro and I made the heirloom tomato with herbed ricotta – so simple to make and we loved it so much, we made it again the following night.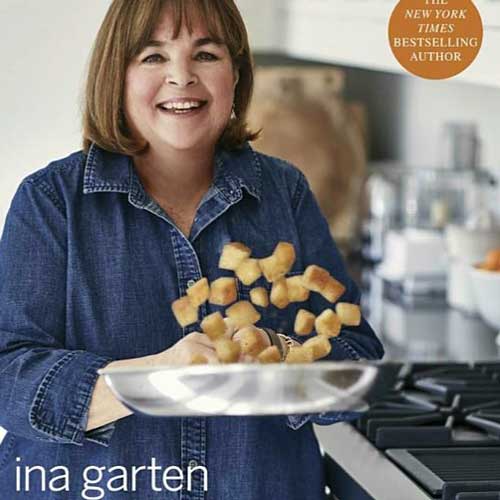 Photo by Ina Garten IG
I also have found some great foodie gifts on Etsy which I will be gifting including picking out spice blend curated boxes. Pair it with some nice olive oils.
Another great suggestion involves some crafting. I am the first to admit that while I do enjoy crafting, I am no expert. Most of the time, any crafts I find from other blogs or on Pinterest turn out nothing like the picture. But there are some ways to still make some fun gifts.
If you are a baker, consider putting your crafts in a mason jar and printing out your own labels. These can be cookies, peppermint bark, m & m's, even ingredients for the recipient to make their own cookies, pancakes, brownies, cocoa mix.
For the coffee or tea lover, you can purchase very reasonably mugs at TJ Maxx, Marshall's, or Home Goods and fill it with coffee, a Starbucks or Dunkin Donuts gift card. We like this Bean Box Sampler if you are considering giving a subscription. You can make your own gift basket. Grab some ribbons at JoAnn's Fabric and this will make a great gift.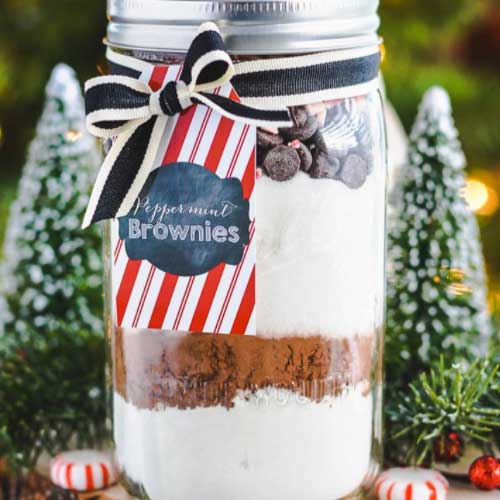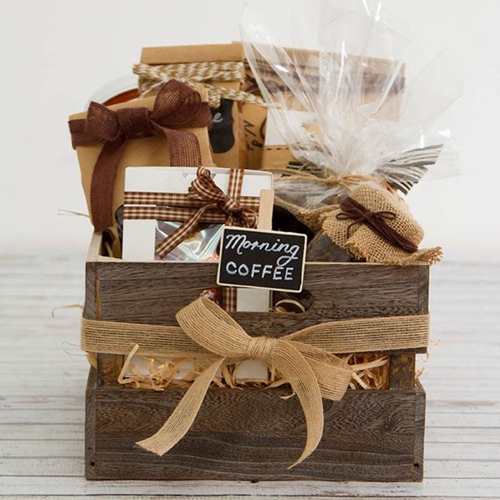 Skincare Enthusiast
I received a basket of skincare products after a surgical procedure as a way to cheer me up and I loved the items in the basket. It included Mad Hippie Vitamin C Serum, a foot mask, a face mask, and an eye mask.
If you want to make a basket for this gift, add in a sponge, and a jade roller.
Holiday gifts for friends and family should fit within your personal budget. I am a strong believer in "it's the thought that counts" and there are so many simple tips for putting together thoughtful and meaningful gifts.
Make sure you check your credit cards for extra savings; many will give you an additional percentage off if you use their credit card. Also, check websites like RetailMeNot, Join Honey, Rakuten, and Brad's Deals.