HaveUHeard.com includes links to third-party websites and advertisements for third-party products and services. Product and service-specific opinions mentioned within the content of our blogs are entirely the opinions of the HaveUHeard.com team and its staff. It is our hope that you will find value in the products and services these third-party organizations represent, and patronize these businesses. Such advertising and marketing partnerships help make our efforts at HaveUHeard.com possible. Thank you for your support and ongoing interest. For additional information, please read our full HaveUHeard.com Disclosure Statement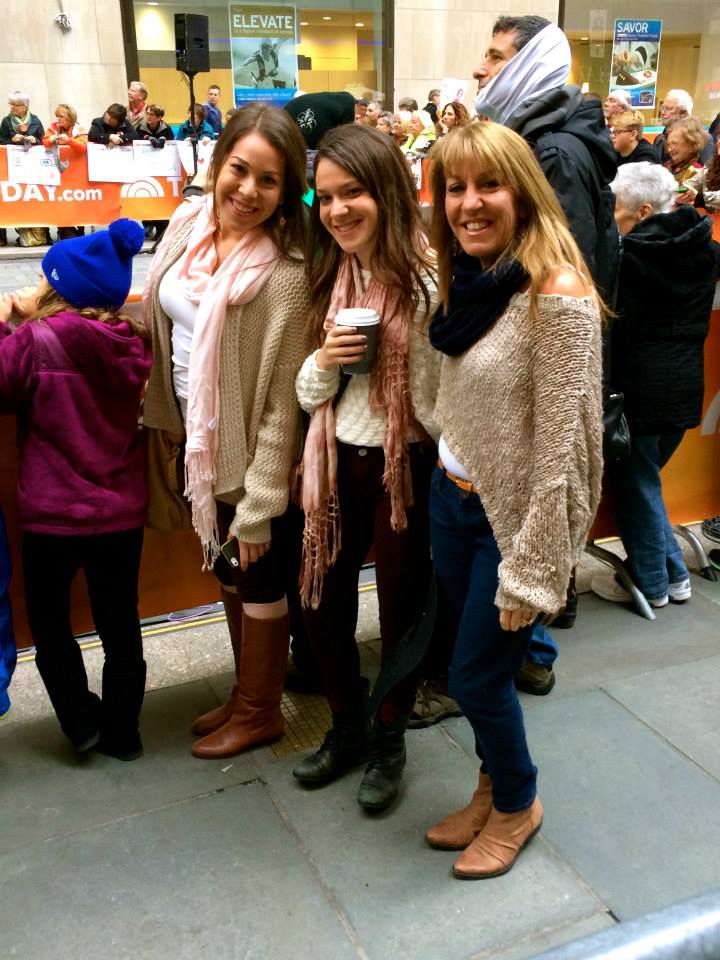 The Iconic to The Off Beat
Like any large city, New York can seem overwhelming for first-timers. Certainly, you will want to see the iconic sites. But if you have the time, there are off-beat places to visit away from the selfie-sticks and crowds. I know, it is hard to resist seeing the places you've seen in movies and on television. I am not suggesting that you should not. But New York for first-timers can also include these other sites.
My husband and I brought our daughters to New York when they were 12 and 8 years old.  Although we had been there, they had not. We decided our trip was visiting New York for first-timers. We went to Ellis Island, the Statue of Liberty, Times Square, Rockefeller Center, Central Park, Empire State Building, MOMA (Museum of Modern Art), Little Italy, and Yankee Stadium (the original stadium). Tbh, I enjoyed going as much as they did since I was very young when we moved away.
Today, time with my daughters includes day trips to Brooklyn, SoHo, the Village, Union Square, and FIDI (Financial District).
Brooklyn
On recent trips to NY, we typically plan an entire day in Brooklyn. We have walked across the Brooklyn Bridge which is just over 1 mile long. There are great views and great Instagram-popular pics to take.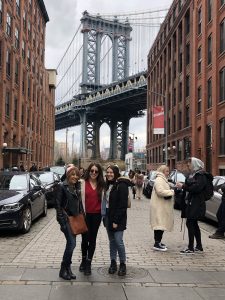 I also recommend visiting these locations
DUMBO (Down Under the Manhattan Bridge Overpass) – This is an easy area to walk and also one of the most photographed spots. To get the picture, head to Washington Street between Plymouth and Water Streets. It is quite popular so you will be competing with other tourists (and some traffic)
Brooklyn Flea – Locations change seasonally but if you love vintage and antique shopping, as well as a great selection of jewelry, art, and crafts from local artisans, this is the place to go.
Empire Stores – This revitalized pre-Civil War warehouse houses a West Elm, J. Crew, FEED store, and the Time Out Market, another gastronomical experience you won't want to miss. We tend to eat our way through New York on visits.
Smorgasburg– From April through October, no trip to Brooklyn is complete without visiting Smorgasburg, a giant food market that is open Saturdays in Williamsburg. Smorgasburg showcases the best of Brooklyn's artisanal food scene, with 100 local and regional vendors right on the East River.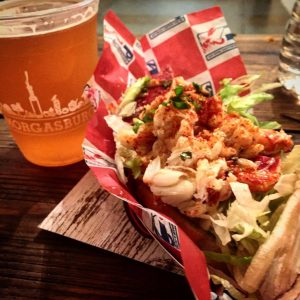 Take a walk around the area and pop into some of the thrift stores and jewelry stores. One of my favorite jewelry stores is Norbu which is boho-inspired. I have several necklaces I purchased there that are from the B.U. line. It is located on Bedford Avenue which is a fun street to stroll.
Meatpacking District
Located on the far west side of New York City, the area is known for its hip vibe, restaurants, clubs, and high-end boutiques. Walk The High Line, an elevated park built atop former railroad tracks.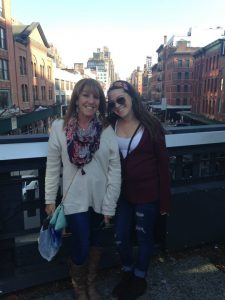 While in this area, we really enjoy Chelsea Market, an indoor food, and retail marketplace. Aside from Anthropologie, most stores are independent retailers. They also have an Artisans & Fleas there which is a fun marketplace of individual sellers of … you name it… jewelry, crafts, vintage clothing, and more. It's a fun place to pick up unique gifts.
SoHo (South of Houston)
Another one of my favorite places to walk around. We go mainly for the shopping which is a balance of independent designer stores, vintage and thrift stores, and some more familiar big-name ones that have their flagship stores in SoHo. The more independent and trendier stores will be on Prince Street while Broadway is where you will find a lot more familiar stores.
On my last visit to New York, they were having the Friends Experience, a pop-up event. The New York location is now their flagship location. You can buy coffee and pastries at their grab-and-go cafe in Central Perk.  Of course, they do sell their Central Perk mug and more which we could not resist getting. We were not able to get tickets in advance since it was new so we chanced it and waited in line. It was an early Friday afternoon and we were able to get in after a half-hour wait. If you are a Friends fan, I'd definitely recommend going.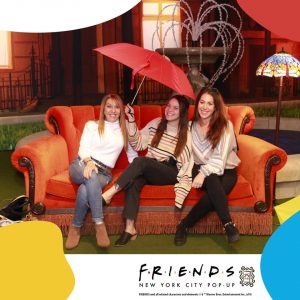 Union Square- Gramercy
I love walking around the Union Square neighborhood with its plaza and park as well as its Greenmarket. It's easy to find a casual restaurant as the streets are lined with cafes and eateries as well as chain retail stores.
And, Gramercy, which is a short walk away, is where my daughters lived. It has a beautiful private, gated park (they did not have access) but the streets are fun to walk around. In fact, when I went up to NYC to help my daughter move in, I stayed at the Gramercy Hotel. The hotel has since closed. I would recommend staying at the Walker Hotel Greenwich Village which I stayed at on a subsequent trip to New York.
Upper East/Upper West Side/Midtown
Central Park. No trip to NYC would be complete without a visit. It is easy to get lost in this 843-acre park. We love grabbing lunch nearby and picnicking in the park on a beautiful spring or fall day. But there is so much to do and see from walking, running, biking, kite flying, people watching, boating (rowboats and gondolas can be rented)swimming, ice skating, and more. I've never gone but I know a few people who have seen Shakespeare in the Park during the summer months. It is free to attend but you do need tickets.
MoMA – If you like modern art, this is definitely a museum worth visiting. We have been several times. There is some art that I will never understand how it is considered art but check if they have any limited exhibits planned. My daughters and I saw the Alexander McQueen exhibit which was FASCINATING.
If you are a fan of the Today Show or Good Morning America, you can head to watch in person outside their studios.
FIDI – Financial District
This is where you will find the 9/11 Memorial & Museum. We spent about three hours in the museum and at the Memorial. We really found it to be a meaningful, respectful, somber experience. After the museum, you should definitely check out the Oculus if not for anything but the architecture.
The Bronx
If you are a Yankee's fan, then you should definitely try to secure tickets to a Yankee game. The new stadium is beautiful although I sure do miss the original stadium. You can take the subway directly to the field. If you have time, book the Yankee stadium tour and visit Monument Park. We usually buy tickets on StubHub. I would also recommend doing the Monument Park tour.
Additional information
Broadway shows are a huge draw for visitors to New York, especially for first timers. We are not big theatre people but if you love Broadway shows, you can grab tickets in advance or purchase on StubHub. There are also ways to get last-minute tickets.
Additionally, depending on what time of year you visit, there are certain outdoor/indoor events we like to visit. I am omitting the more obvious ones like the Christmas Tree at Rockefeller Center and the holiday window displays at many of the large department stores. Check out these other seasonal events:
Winter – Bryant Park Holiday Shops, Union Square Holiday Market,
Spring  – Spring Up Bryant Park
Summer – Smorgesburg, Brooklyn Flea
Fall – Central Park, Feast of San Gennaro in Little Italy, Oktoberfest, watch the NYC Marathon (Nov.), Greenwich Village Halloween Parade, NYC Wine & Food Festival (October- get tickets way in advance)
After reading this, you may be wondering why I don't move to the city. I 💔 New York, I honestly do. But, I can visit almost anytime. Most of my family lives in South Florida and it is where I grew up. So I figure I get the best of both worlds.
When you went to New York as a First Timer, what places did you go to?
Pass on these great tips, tell your friends and like us on Facebook, Instagram, Twitter, and Pinterest.  Sign up for other great tips at haveuheard.com.