HaveUHeard.com includes links to third-party websites and advertisements for third-party products and services. Product and service-specific opinions mentioned within the content of our blogs are entirely the opinions of the HaveUHeard.com team and its staff. It is our hope that you will find value in the products and services these third-party organizations represent, and patronize these businesses. Such advertising and marketing partnerships help make our efforts at HaveUHeard.com possible. Thank you for your support and ongoing interest. For additional information, please read our full HaveUHeard.com Disclosure Statement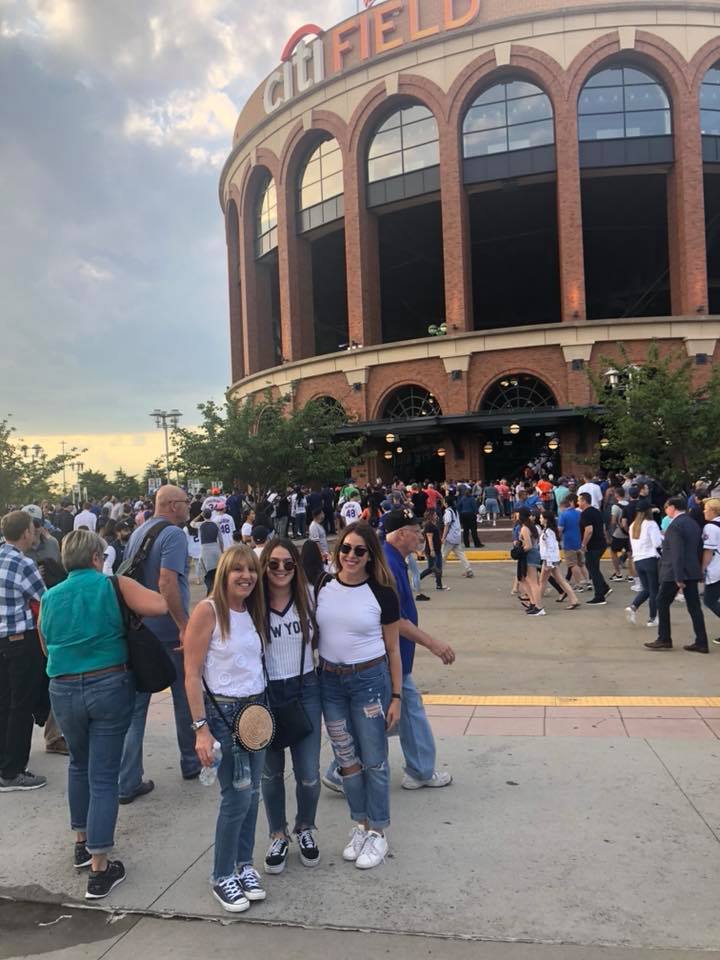 So Many Teams, So Little Time
My family has been to New York many, many times. We always try to schedule at least one trip around baseball season so we can catch a game. But if you're into sports, New York is most definitely a great city for Sports Fans.
I was born in New York but raised in South Florida. So how did I become such a huge NY Yankees and Giants fan? I can easily explain the whole Yankee fan girl thing. South Florida did not have a professional baseball team when I was growing up. The closest we got to professional baseball was Spring Training.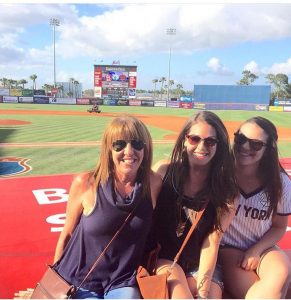 My Love of the Yankees Began in 85
The NY Yankees played at Fort Lauderdale stadium starting in '62 through 1992. They had a captive audience with so many New Yorkers down here.
Many of the Yankee greats would eat at Bobby Rubino's Place For Ribs in Fort Lauderdale, a restaurant that I worked at for 13 years. The restaurant was also one of the major advertisers at the stadium with an outfield sign and promotions with some of the players.
One of my fondest memories was a promotion we did with Bucky Dent. We gave away a trip to NY to go to a game with Bucky Dent and, as the company's marketing director, I got to not only oversee a photoshoot with Bucky Dent and his children but also go with the winner to New York. We had a restaurant located in the city so it was a perfect tie-in.
I Married a New Yorker
Of course, I ended up marrying a man from New York who was a huge Yankees, Giants, Knicks, and Islanders fan. We shared our love of the Yankees with our daughters taking them to Spring Training games in Ft. Lauderdale. When they moved to Tampa, we would make a weekend trip of it.
Every year for their dad's birthday, we would take him to a Yankee Spring Training game, making a weekend of it. One year we even gave him a VIP Inside Experience which included a meet and greet with Goose Gossage, lower level game tickets, a photo opp, and more. My husband was like a little kid when he got to meet Goose Gossage.
Yankee Stadium
Eventually, we took our daughters to a game in New York. Our seats were definitely not the best but it solidified their love of the team. We have been fortunate to go to many Yankee games in New York. We even got Legends tickets which were amazing. If you ever get the chance to grab tickets in the Legends section, it is an unbelievable way to catch a game. There are televisions everywhere so you never miss a moment (even in the bathroom stalls). The food is amazing and unlimited too. We also took a Monument Park tour in 2014.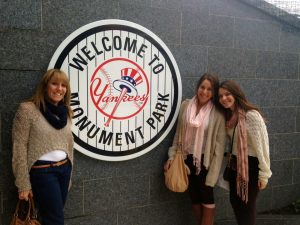 If you are a Yankee's fan, then you should definitely try to secure tickets to a Yankee game. The new stadium is beautiful although I sure do miss the original stadium. You can take the subway directly to the field. If you have time, book the Yankee stadium tour and visit Monument Park. We usually buy tickets on StubHub.
About Those Other Teams
Since I am not from New York, I don't do the whole Yankees/Giants or Mets/Jets preference. The Mets play in Queens at Citi Field. This is also a new field and equally as nice as Yankee Stadium. We are not Mets fans but happened to be in NY when they were playing the Yankees at Citi Field. Check StubHub for tickets
We are also big NY Giants fans. While we have not yet made it to a game in NY, we had an amazing Super Bowl party when the Giants played and won the 2012 Super Bowl.
Of course, besides the Yankees, for sports fans, there are also the Jets, Rangers, Islanders, Knicks, and Nets. If you are a fan of any of these teams, New York is a great place to see them in action.
Get Your Game Attire On
Of course, you will want to get your game attire in check. I am all about combining my love of the Yankees while looking fashionable. Here are my favorite brands for licensed merchandise:
Loving their New Era hats for women.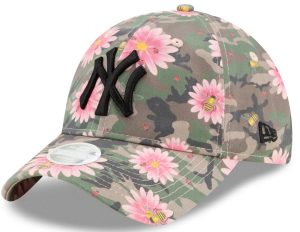 HaveUHeard that Keds is doing a collab with the MLB? Perhaps another style more like Converse or Slip-Ons are more you. Pair with jeans or shorts and you are ready to hit up a game in the Big Apple.
Keep in mind that most stadiums have regulations when it comes to handbags. Head over to SCORE! The Official Game Day bag. You even get a 15% discount- use code HUH15 by clicking on the link.
Pass on these great tips, tell your friends and like us on Facebook, Instagram, Twitter, and Pinterest. Sign up for other great tips at haveuheard.com.