HaveUHeard.com includes links to third-party websites and advertisements for third-party products and services. Product and service-specific opinions mentioned within the content of our blogs are entirely the opinions of the HaveUHeard.com team and its staff. It is our hope that you will find value in the products and services these third-party organizations represent, and patronize these businesses. Such advertising and marketing partnerships help make our efforts at HaveUHeard.com possible. Thank you for your support and ongoing interest. For additional information, please read our full HaveUHeard.com Disclosure Statement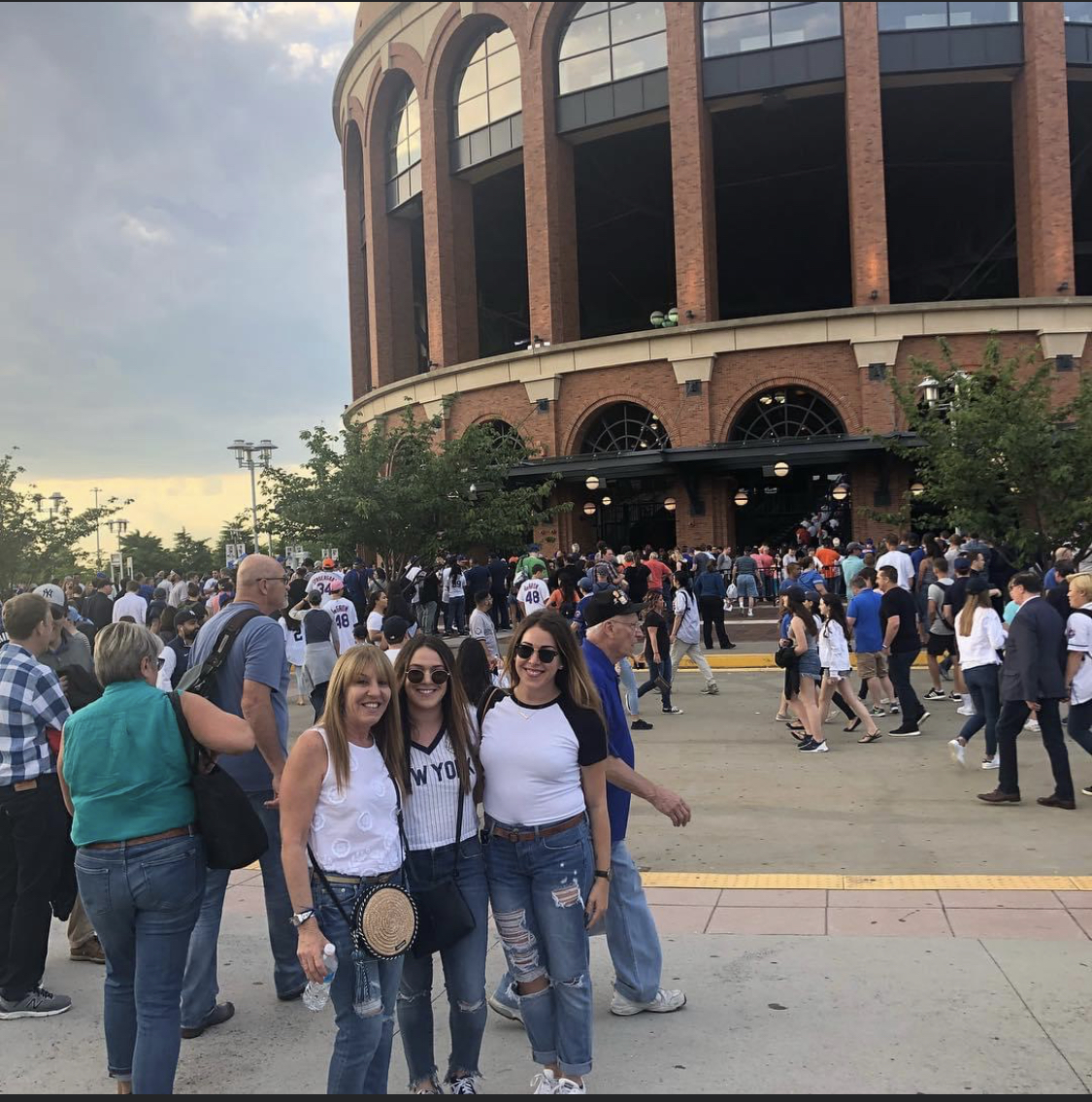 The Yankees Are Back in Town
I'm the mom of two adult daughters. We are all huge sports fans. Doesn't matter… baseball, football, soccer, basketball… we love them all. So with baseball season starting, we are so excited that the boys are back in town. Play ball!
Boy, we have missed our tradition of going to at least one game a year, whether in Florida or New York. Even better, both. But now with one daughter living in NY, we are planning a weekend of going to Yankee games.
How I Came To Be A Yankee Fan?
I grew up in Fort Lauderdale. The NY Yankees' Spring Training home was also in Fort Lauderdale stadium starting in '62 through 1992.
Additionally, many of the Yankee greats would eat at Bobby Rubino's Place For Ribs in Fort Lauderdale, a restaurant that I worked at for 13 years. The restaurant was also one of the major advertisers at the stadium with an outfield sign and promotions with some of the players.
One of my fondest memories was a promotion we did with Bucky Dent. We gave away a trip to NY to go to a game with Bucky Dent. As the company's marketing director, I oversaw a photoshoot with Bucky Dent too.
My Husband's Love of the Yankees
My husband grew up in New York and was a huge Yankee fan. We shared our love of the Yankees with our daughters taking them to Spring Training games in Ft. Lauderdale. When they moved to Tampa, we would make a weekend trip of it.
Every year for their dad's birthday, we would take him to a Yankee Spring Training game. One year we even gave him a VIP Inside Experience which included a meet and greet with Goose Gossage, lower level game tickets, a photo opp, and more. My husband was like a little kid when he got to meet Goose Gossage.
Indoctrinating Our Daughters
So when you have two Yankee-loving parents, it's inevitable that they will become Yankee fans too. We took them to their first Yankee game in New York when they were young. There is nothing like being in Yankee Stadium.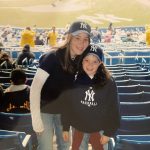 But living in Florida, we went to Spring Training games. It was a further drive to Tampa when they departed Fort Lauderdale. Since it was their dad's birthday in early March, we'd gift him an autographed baseball and tickets. When we were dating, I even got him a signed baseball from Don Mattingly, the first baseman for the Yankees at the time.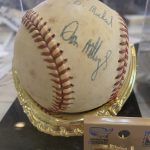 Oftentimes, we would get to the stadium early so the girls could get a signed baseball or have their hats autographed. Since they were young girls, they were often successful even having players toss the ball into the stands to them.
They knew the Yankee lineup and players by heart. Heaven help if a player retired, like Paul O'Neill or Don Mattingly or Derek Jeter and the list goes on and on.
I remember one time when the girls and I were out to dinner at Stir Crazy in Boca. Paul O'Neill was seated at a table right next to ours. They so badly wanted to ask him for an autograph but I would not allow them to interrupt his family dinner. They were pretty upset with me, but as they say "There's no crying in baseball."
Baseball Teaches Some Great Life Lessons
Baseball teaches many lessons. There are so many famous quotes I heard my husband state both to the girls and about his relationship with his father. I recall him repeating the quote from City Slickers. "When I was about 18 and my dad and I couldn't communicate about anything at all, we could still talk about baseball."
I felt the same way when we were upset with each other. At least we could still talk about baseball.
Baseball Quotes
As a father and also a coach to both of our daughters during their time playing organized sports, he would often quote some of the Yankee greats and, every once in a while, a player that was not a Yankee. They were meant to inspire and teach lessons. His favorites included:
"You may not think you're going to make it. You may want to quit. But if you keep your eye on the ball, you can accomplish anything." – Hank Aaron
"Never let the fear of striking out keep you from playing the game." – Babe Ruth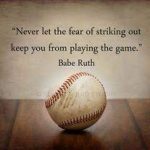 "It ain't over 'til it's over." – Yogi Berra
"To succeed in baseball, as in life, you must make adjustments." – Ken Griffey Jr.
Once A Yankee Fan, Always A Yankee Fan
For the past three years, there has been no Spring Training. That is sad to us because we honor their father's memory by going to a game. But we are planning on going to NY this summer for a game or two. And while the names have changed, we still love our Yankees.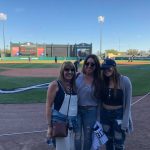 Yankee Memorabilia
To say we have our share of Yankee memorabilia is an understatement. My younger daughter was gifted an autographed poster of Derek Jeter. We have framed art that includes dirt from the old Yankee Stadium with photos, a Charles Fazzino 3D Pop Art of Yankee Stadium, and many Yankee jerseys, hats, and baseballs.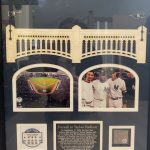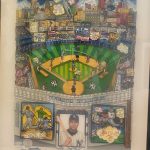 Yankee Attire
The girls and I add to our Yankee wardrobe each year. We typically buy from Fanatics, but Etsy has sweatshirts and t-shirts.
Yankee Tickets
I only get to go to one or two games per year. That means I am open to buying through StubHub or Vivid Seats to get really great seats. And you have to love it at the end of the game in Yankee stadium. The official victory song is New York, New York by Frank Sinatra. This tradition started in the 80s and today they play it win or lose.
Let's Go Yankees!
Pass on these great tips, tell your friends, and like us on Instagram,  TikTok, and Pinterest.