HaveUHeard.com includes links to third-party websites and advertisements for third-party products and services. Product and service-specific opinions mentioned within the content of our blogs are entirely the opinions of the HaveUHeard.com team and its staff. It is our hope that you will find value in the products and services these third-party organizations represent, and patronize these businesses. Such advertising and marketing partnerships help make our efforts at HaveUHeard.com possible. Thank you for your support and ongoing interest. For additional information, please read our full HaveUHeard.com Disclosure Statement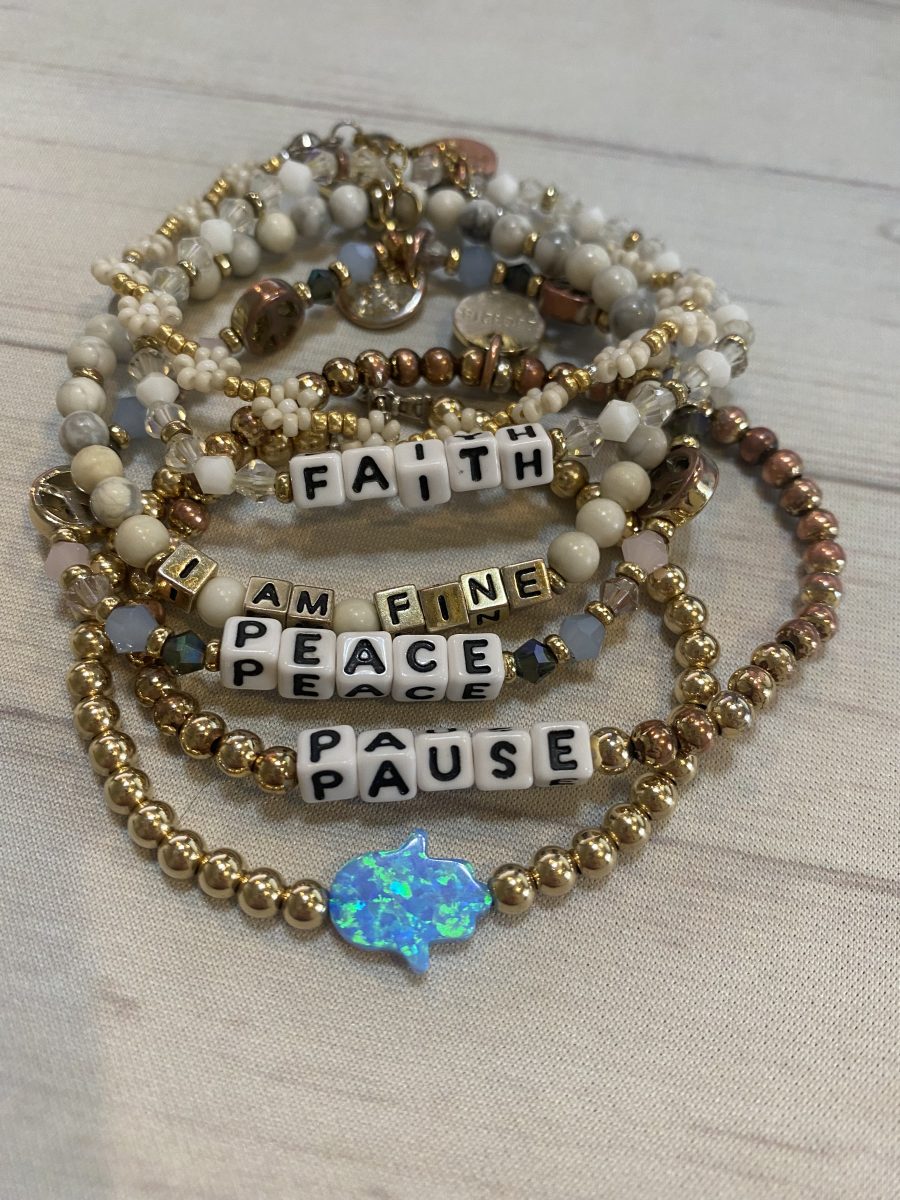 What are the ways you show your personal style? Through tattoos? Piercings? Jewelry? Perhaps your personal style is reflected in the clothes you wear. Or maybe how you decorate your home. That is what makes us unique. Often, our personal style is about manifesting a desire and intention or creating a calm space.
My Personal Style
Many of us did not begin expressing our personal style until our teenage years. Some started earlier, but mostly, our parents made those decisions for us. My mom was pretty strict regarding what we were allowed to wear, one of the first ways our personalities came out.
Ear piercings were not allowed. Mom would say, "If God meant for you to have holes in your body, you would have been born with them." I was 16 years old when my ears were pierced for the first time. And that was after an agreement that I would chop my hair off. She was concerned that the earrings would get stuck in my hair and rip my ear. Being the stubborn person I am, I agreed. Worse haircut EVER, and I doubt I'd make the same decision again.
But I showed my mom. After I turned 18, I got my second hole. In my twenties, I got the third one in one ear. I mean, it was the eighties. And the last one, a cartilage earring, I did in my 50's. I did not need my mother's approval to do that. It's funny because my teenage self still hears her opinion in my head. Honestly, it makes me laugh.
My Bracelets
Today, one of the ways I express my personal style is through the bracelets I wear. They are words that I manifest and affirm. If I am having a difficult day or want to have a positive start to my day, I need only look at my wrist and touch the words.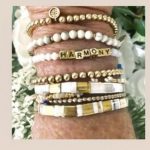 Sure, I have had my fair share of comments. Some say, "Wow, those are a lot of bracelets." I wear seven on one wrist. And I never take them off. Four of them is from Little Words Project. Faith & Peace is from their collection. The others are custom bracelets.
Their Meaning
I wear Faith as a reminder that you can have faith and worship no matter where you are.  I felt disconnected for the two years I could not go to synagogue in person. But I still pray daily, and looking at my wrist and seeing the word Faith allows me to connect.
Peace is my newest bracelet. I bought this as part of the LWP fundraiser for Ukraine. Ironically, it was one of my previous New Year's words.
Pause is my word for 2022. Before speaking, I pause, carefully gathering my thoughts. Pause my multitasking, as according to my twenty-something-year-old kids; I am not good at it. And pause when the noise in my head gets too loud. That's my signal to take deep breaths and regain my inner calm.
Finally, my 93-year-old aunt, the epitome of calm and good health, wakes up daily and firmly says, "I am fine." She encourages me to start my day off by stating those exact words.  I need only look at those words while taking deep breaths if I feel any anxiety or am triggered. It works, allowing me to regain my balance.
Tattoos
"Our bodies were printed as blank pages…to be filled with the ink of our hearts" ― Michael Biondi
Tattoos are a more complicated decision, especially being Jewish. I grew up with a mom who would never allow us to consider getting a tattoo. "Jews don't get tattoos," she would state.  Much of the taboo against tattoos is attributed to the tattooing of Jews in concentration camps in the Holocaust. The other concern is that Jews can't be buried in a Jewish cemetery if they are tattooed. That is a misconception.
I do not believe having a tattoo makes me less of a Jew.  Both of my daughters have tattoos. They created meaningful ones. My niece has the most artistic tattoos. Many of her tattoos are designed around pop culture. Since childhood, she has been passionate about other galaxies and comic book universes. That was her escape. Her tattoos represent her childhood, other worlds, and her passion.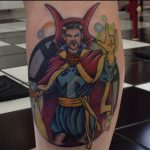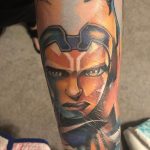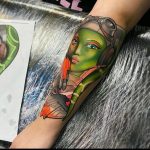 Finding Ways to Express Yourself
Embarrassingly, I judged those with ear gauges or tattoos in my early adulthood. That changed when I worked for a technology company. Most of the employees were young and had tattoos. It's where I learned about sleeves. That was a significant influence on my views.  I came to view them as art.
When someone comments on the number of bracelets I wear, I don't take it personally or feel I have to explain myself. These personal expressions may provide many of us strength, resilience, and calm. It may represent overcoming an obstacle. Or, an artistic expression may be behind that choice.
I want to live in a world where we can allow personal style without judgment, where it does not matter what we wear or how we look. Because, at the end of the day, all that should matter is if they are kind and compassionate. And if they have a tattoo that says kindness, all the better.
What are the ways you express your personal style?
Pass on these great tips, tell your friends, and like us on Instagram,  TikTok, and Pinterest.