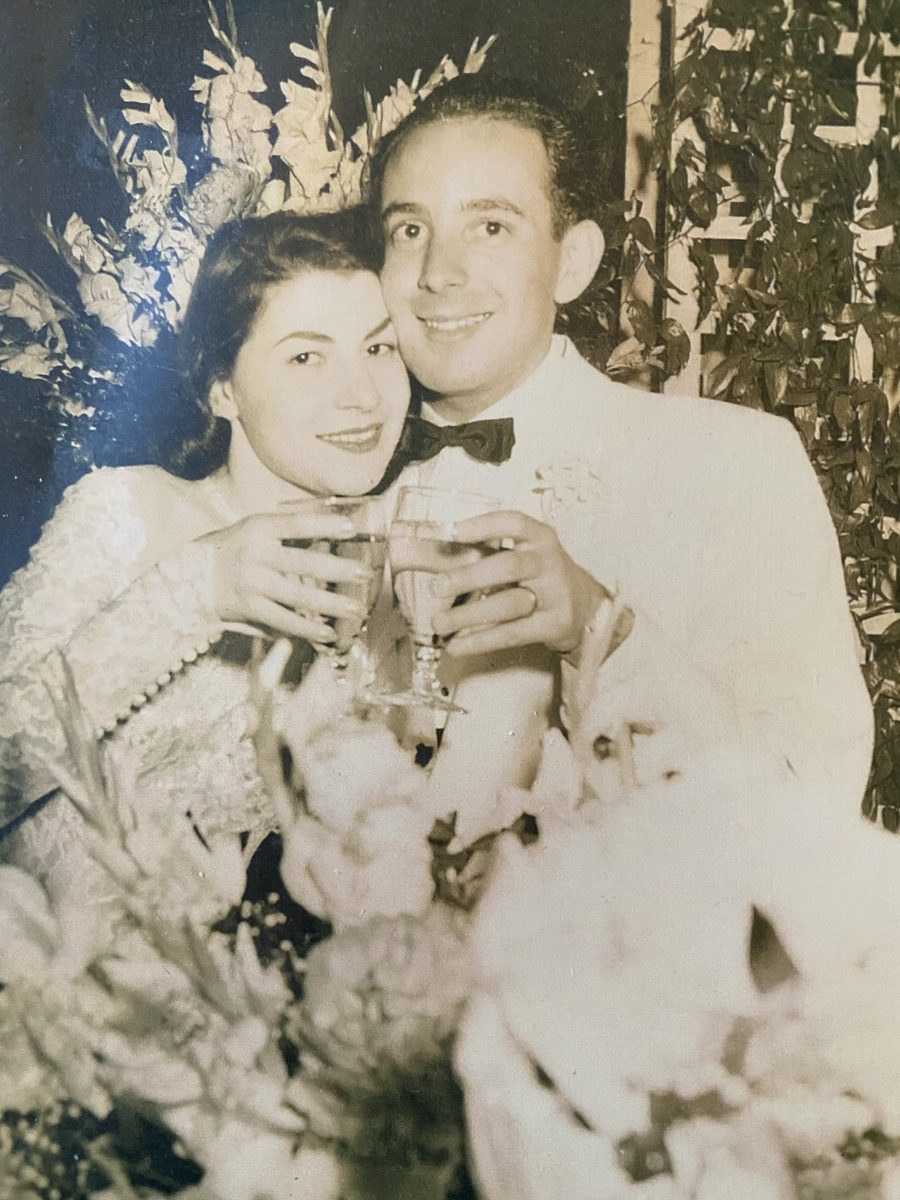 The Gift That Keeps on Giving
Last year, my sisters and I gave our mom the gift of Storyworth. She was 88 at the time. The pandemic was in its ninth month and, like many, confined at home. Our thought process was it would be a way for her to share her life and preserve her memories. We also were at a loss as to what to give to her as a holiday present. Spending the time with her, documenting her life, seemed like a great idea.
Storyworth is a gift that keeps on giving because the stories and accompanying photos are bound into a book and shared with family.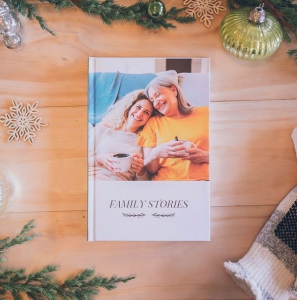 The Gift Ended Up Being For Me
Storyworth emails questions every week. While the entire process is done digitally, I documented everything with her when I would visit. The best part of this besides going over that week's question was pulling out photos and listening to her recollect a piece of her past.
We are approaching the 11th month of weekly questions and I honestly feel the gift ended up being for me. For one, I have gotten to learn more about my mom's past than I ever imagined. I have a stronger understanding of how she raised us, based on her upbringing. It has provided a glimpse into her personality and how her beliefs were formed. More importantly, I spent the year laughing through some of her stories and learning about moments in her life I was unaware of.
What Types of Questions?
In the beginning months, my niece selected many of the questions from their library. Those included more common and general questions like
What were your grandparents like?
How did you decide to get married?
What was your Mom like when you were a child?
What was your dad like when you were a child?
Where did you go on vacations as a child?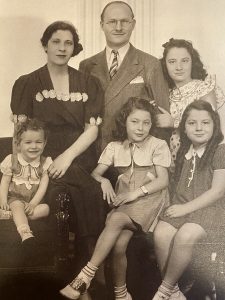 Writing Our Own Questions
As months progressed, we sought questions from my sisters and me as well as her eight grandchildren. What did they want to know?
Some of these questions were about their many trips abroad. My mom kept a day-by-day journal of every one of her trips handwritten in small spiral note pads. She also has shoeboxes filled with photo envelopes.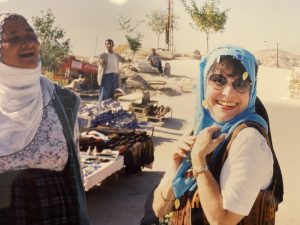 My mom loves to cook so we asked about family recipe origins and how she learned to cook. She shared some of her older recipes that will be bound into this book.
Additionally, we asked about her memories of historical events that took place during her upbringing. Events such as WWII, the bombing of Pearl Harbor, the assassination of John F. Kennedy. While she was a child during Pearl Harbor and World War II, it was fascinating to learn her recollection. We've also asked about where she was and how she felt when the first humans landed on the moon.
Another area we inquired about was her family traditions growing up as well as her dating and working life premarriage. It was such an interesting time to hear how she met my dad (he was stationed near St. Louis and the young women her age were asked to go to the USO to socialize with the enlisted men).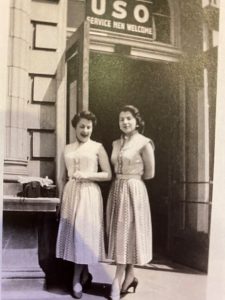 And, we asked about how she felt about women's rights. This was one of the more fascinating questions because she grew up at a time where women did not have the positions or opportunities in the workforce that many women, including ourselves and her granddaughters, have today.
A Historical Narrative for Future Generations
Ann Frank's The Diary of a Young Girl, Elie Wiesel's Night, Hidden Figures, Schindler's List, One Day In September: The 1972 Munich Olympics Massacre; Rosa Parks: My Story. That's a shortlist of historical narratives told through the eyes of what were then everyday people like you and me.
My generation has experienced its share of social, economic, and cultural events to say nothing of tragedies. Some events, like the Space Shuttle Challenger disaster and 9/11, we vividly recall exactly where we were when we heard or witnessed it. My daughters and I attended March for Our Lives in Washington, D.C. after the Douglas High School shootings. It was a watershed moment that has impacted us forever. How about the pandemic? How will each of us recall the last year-plus?
Will a future generation ask us how we felt witnessing our first Black President, legalized gay marriage, the tech revolution (I did not learn how to use a computer until the late '80s), and private companies going into space with private citizens.
Another Person's Storyworth Experience
I recently learned of a friend's family member who was gifted Storyworth for Mother's Day. She too loves reminiscing back in time and being able to share this with her daughters. Some of the questions are a little challenging/emotional, some made her laugh and some even helped her to remember experiences she hadn't thought about in years. She continued to state that as her daughters read her answers moving forward, they will know more about her personally and how/why she is the person that she is.
Why Document Your Personal Stories
Families here today and those in the future all have important stories to share. Unless you journal or keep a diary, will these stories be told? I for one am thankful that we will have a literary memoir of my mom's life.
My only regret is waiting so long to document these stories as her memory has somewhat diminished. But as she moves closer to her 90th birthday, I know I am grateful that I was able to hear her narrate her life's stories. More importantly, her memories are now preserved as treasured keepsakes.
With the holidays nearing, this makes a wonderful gift for your mom, dad, a grandparent… it truly will feel you you were the one gifted.
Pass on these great tips, tell your friends and like us on Facebook, Instagram, Twitter, and Pinterest. Sign up for other great tips at haveuheard.com.