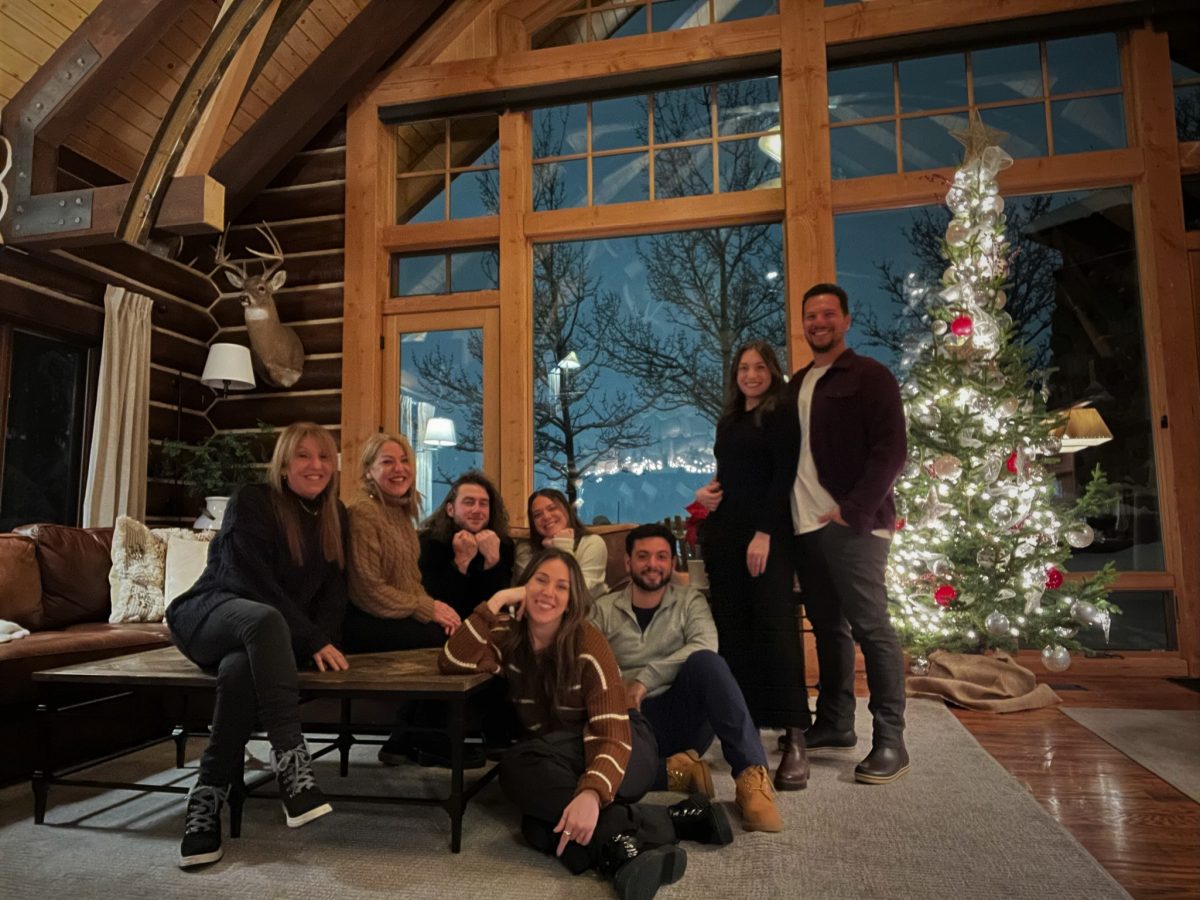 Where to Start
A vacation with your adult kids is complicated. First, you need to plan around everyone's work schedules. Second, are you all traveling from the same city? Do you all have the same type of vacation in mind? Cold weather or warm weather. Beaches or mountains. Hotel or house? What about their current partners? My twin sister and I have been sharing winter vacations since our youngest kids were three. This past December trip which included our adult kids and their respective boyfriends will go down as one of our best family vacations EVER!
How My Parents Vacationed
My parents instilled the love of travel when we were little. And we went on a lot of family vacations. Once we were all married with children of our own, my parents planned a very large vacation with their adult kids. But never did anyone who was not married into the family get invited. My mom is extremely old-fashioned so she would never have entertained a trip with boyfriends and letting her daughters share a room. Not until there was a wedding. Engagements did not even count.
Okay, different generations. But I always knew that if and when that time came, I would include my daughter's significant other. Not like a "we just started dating thing" but someone they've been with for a while.
IMO, vacations with your adult kids are the perfect opportunity to watch how they interact with their significant other. Do they treat each other with respect? Is there laughter? Will they help out with cooking, cleaning, or whatever a family does to pitch in and make the vacation enjoyable? Can they carry on a conversation with us moms?
Family Trips Past & Present
We have been taking family winter trips for over 22 years minus COVID 2020 and 2021 and the year my husband passed (that's a whole other story). My nephew is the only male so our trips, according to him, consist of way too much estrogen. But he has been a true sport about it. A few years ago, we added in a boyfriend and it worked out great. This year, we added in two boyfriends, canceled flights, a snowstorm like nothing I've ever experienced, and some treacherous road conditions.
And even with that, everyone agrees that this trip was one of our most epic trips of all time. For one, the vibe in the house was amazing. I'm certain it had to do with having more guys in the house.  But, we still had a girl's day with our daughters while the guys went out on the slopes. My younger daughter made us the most amazing eggnog drinks with vodka, crushed ice, cinnamon, and crushed candy canes as garnish. She's 26 so it was mom approved.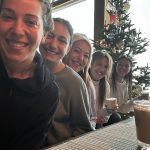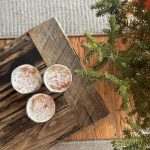 Some Highlights
Everyone had time for any social battery charging they needed. We were all together for breakfasts and dinners. One of the remarkable parts was no one was on their phones. We talked, laughed, drank, and played pool, darts, and board games. We even played a drinking game with them, although I am not 100% convinced they didn't make it up to set up us moms.
There was a Tiktok prank pulled which was kind of mean but hysterical now that I watched the video back. Spoiler alert: It involved recording your parent's reaction when they are told their favorite celebrity had died. I caught on pretty quickly but not after them recording 15 seconds of "What? Don't tell me that. No, come on. Please, no. That was shortly followed by "you are f*ckin with me." Maybe it was the fact that some were smirking and recording me with their phone.
We quickly learned that some of us are not familiar with driving in snow and ice. Fortunately, we had a few drivers who had experience with driving in snow and ice.
Dysfunctional FamJam
Aside from some harrowing car situations, I would strongly recommend vacations with your adult kids. We have a name for ours. We've added the dysfunctional vernacular to our trips more in a tongue-in-cheek way. Our kids are the same ages and as cousins, they will get into little arguments like normal siblings. Then there are always the parts that go off track. 2022 was Dysfunctional FamJam: Sundance Edition. We've also had Dysfunctional FamJam: Asheville Edition, Beaver Creek edition, Atlantis Bahamas Edition, and Park City Edition.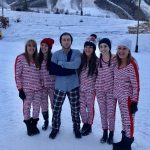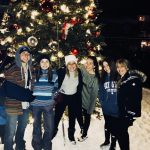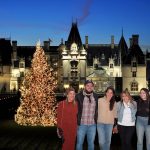 But, we have so much gratitude to be able to make these trips and create these memories. Without a doubt, this year's FamJam to Sundance was something special.
Making Memories
I strongly recommend taking trips with your adult kids and any serious boyfriends/girlfriends/friends. As a parent, it truly is a wonderful experience to interact with your adult kids and their guests.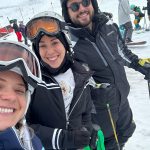 It's a perfect opportunity to show, by example, that you trust their instincts when it comes to choosing friends and partners. Guards are down and you get to observe everyone in a relaxed environment.
Did Someone Say Turkey?
One of the adults in our group is a hunter. So when he arrived the day after we did, we made a point of showing him all of the stuffed animal heads in the house. Just to make him feel at home.  But what really got him, and my sister, excited were the hundreds of turkeys on the property. They'd fly high into the tallest of trees and also gather together on the ground. Trust me, we heard them calling in the morning.
Maybe they should rename the house Turkey's Nest Luxury Retreat because we saw no Eagles.
Of course, our guest brought his binoculars and watched them each morning. My sister and I even joined him. I know he wished he could have hunted some for a meal. I don't disagree.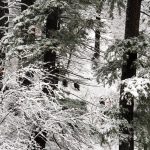 Tips for Making This The Best Trip Ever
Get everyone's input- we created a google doc poll to see what everyone had in mind for location and activities.
Have Realistic Expectations – you should discuss what everyone expects from the trip. Are you all glued at the hip or will there be time apart?  Will everyone be eating their meals together? Will everyone be helping out? The adult kids had time during the day together to ski and snowboard while my sister and I walked around and hung out in front of the fireplace.
Don't overschedule the days – Definitely make any dinner reservations if you have a specific restaurant in mind. You will want to do this especially if you are in a large group. If you are traveling the week between Christmas and New Year's, remember it is a peak holiday week.
Compromise- Our group configuration changed a few months after we booked a house. That meant someone had to take the bedroom with the bunkbeds. The couples certainly did not want it but the singles didn't want it either. They worked it out pretty quickly. There will be other compromises that need to be made too.
Be Flexible – Some in our group had to work while away. We had one car so that meant times here there had to be several trips made to the ski resort. Also, some may need some time to themselves including us moms.
Let Them Figure Things Out – Like many vacations, there were flight cancellations, delays, and other mix-ups. While we booked the house and made all of the initial air reservations, they were in control of fixing any problems that arose. They are adults and are perfectly capable of handling this. Let them figure it out.
Allow for spontaneity –  After waking up to rain that was turning the snow into ice, the girls chose to spend the day with us. We had the most amazing day spent in the hot tub, making the most delicious eggnog adult drinks, playing pool, talking, singing, and just hanging out.
Photo Memories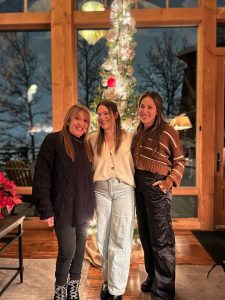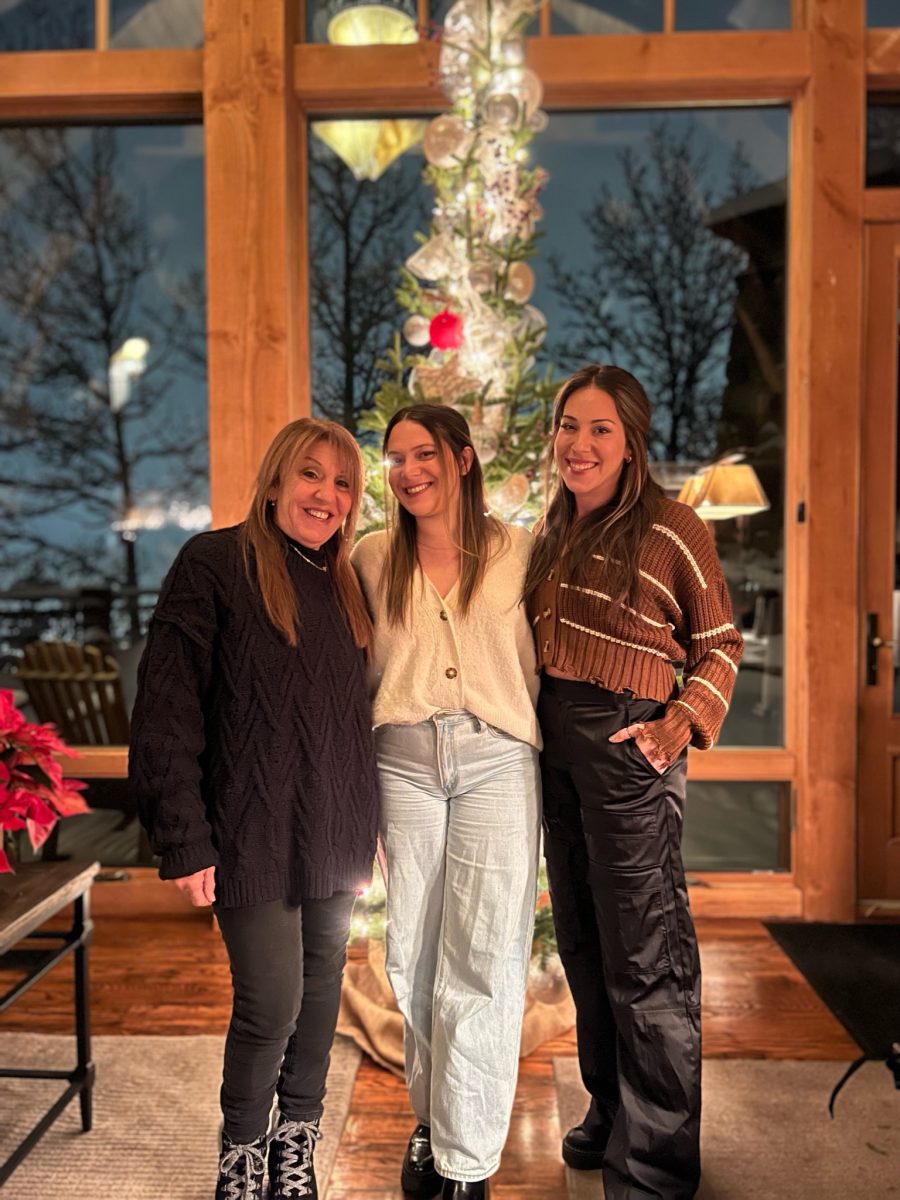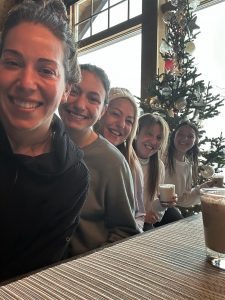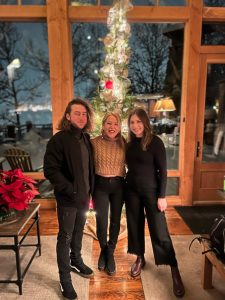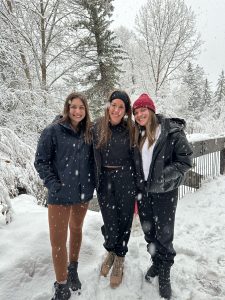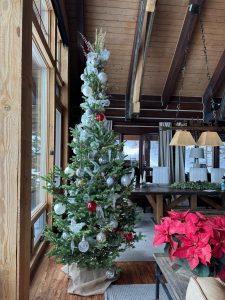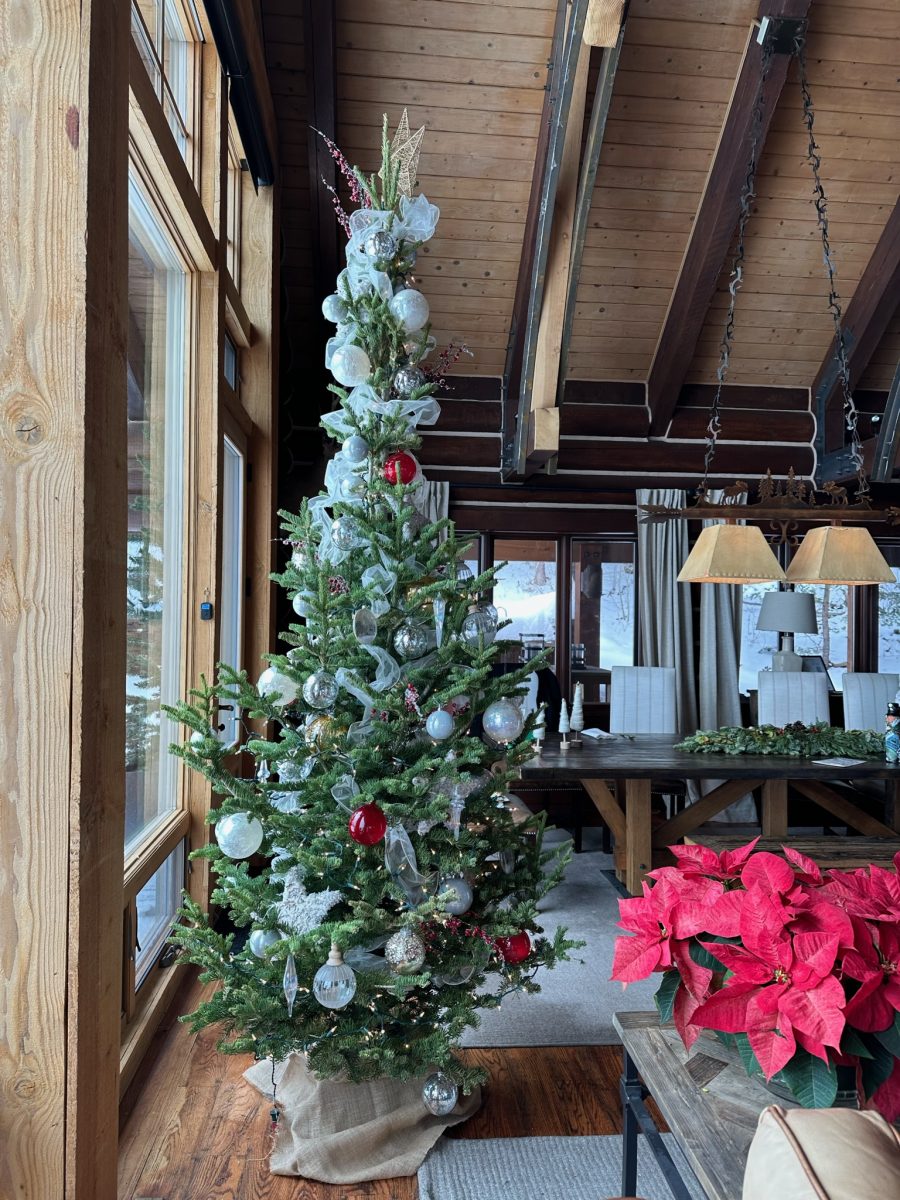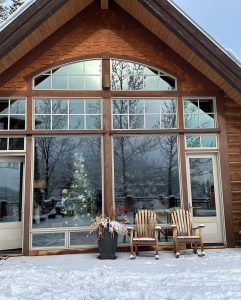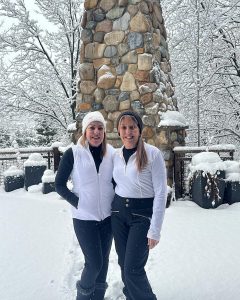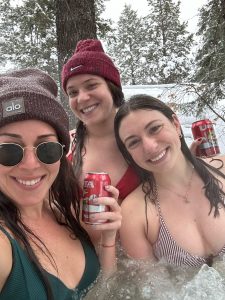 Dysfunctional FamJam 2023
The greatest part of this trip was that everyone and I mean everyone, says this was one of our best trips ever. My sister and I and our kids look forward to having this time together every year. In our daily routines of work, caring for family, and other obligations, it is so easy to feel disconnected.  Having this uninterrupted time leads to open conversations and a sense of connection. I get a glimpse into their daily world.  We come back with a renewed sense of how important family is to us. So much so that we are looking forward to our 2023 edition… wherever that may be.
Pass on these great tips, tell your friends and like us on Instagram,  TikTok, and Pinterest.