HaveUHeard.com includes links to third-party websites and advertisements for third-party products and services. Product and service-specific opinions mentioned within the content of our blogs are entirely the opinions of the HaveUHeard.com team and its staff. It is our hope that you will find value in the products and services these third-party organizations represent, and patronize these businesses. Such advertising and marketing partnerships help make our efforts at HaveUHeard.com possible. Thank you for your support and ongoing interest. For additional information, please read our full HaveUHeard.com Disclosure Statement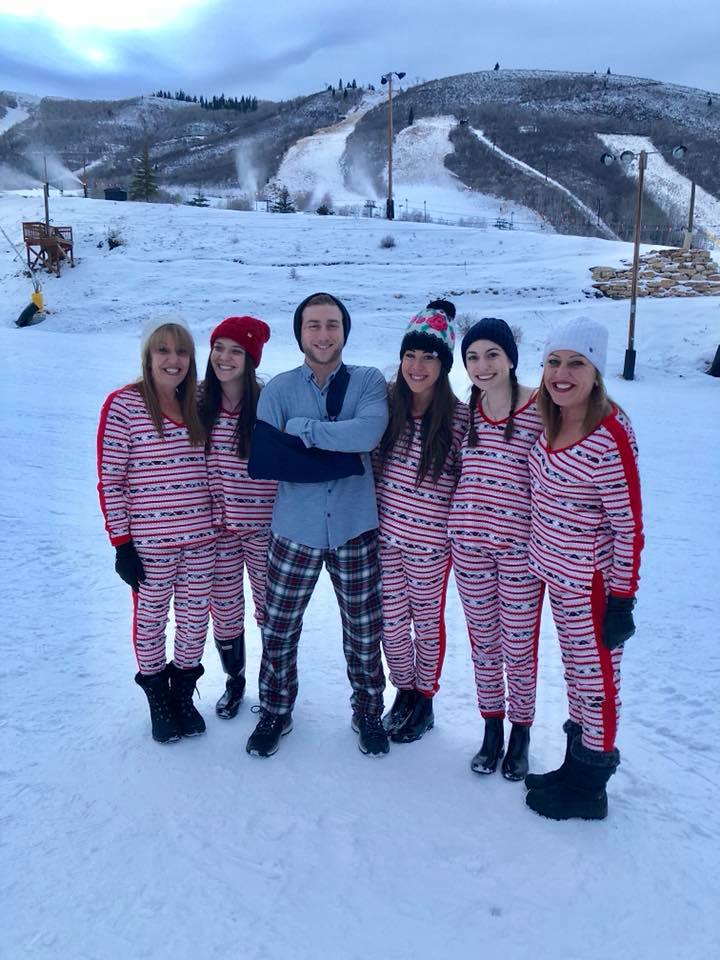 The Greatest Snow on Earth
Park City has a very special place in our hearts. For those of you who live in South Florida, you understand when people say the largest mountain in the area is garbage hill. Needless to say, Floridians don't have access to ski resorts. Even living in New York for a decade, I never had the chance to try it.
When I was 28, my husband (who was my boyfriend at the time), took me on a trip to the mountains. He spent his entire life on a pair of skis, and as a very competitive person, I somehow thought I would be able to match up to him. That was not the case.  I was a hot mess on the slopes the whole time because apparently, I had a small fear of heights. After a few days out there, I started to gain momentum, and I was actually was enjoying myself.
Take-Two
The next year, we headed out west to Park City, Utah. We went during Spring Break so it was a different experience than going in the heart of winter. It wasn't too cold, yet there was fresh powder, and it was beautiful and sunny. Apres-ski included outdoor live music and beer, and though there was a fire nearby, it wasn't needed to defrost your toes. After those trips with my husband, I always knew that I would want my kids to ski, and to learn at a young age – this way to save them the trouble that I had.
Fast forward a few years and we were still keeping that tradition alive. We took our kids to Park City for the first time when they were 7 and 3 years old. Park City was such a great location for a skiing family. It's not too far from Salt Lake City airport, and the altitude is not too high, so no one had any reactions to the elevation change. Plus, there are plenty of activities for the family to do as a whole, and there are so many restaurants to choose from.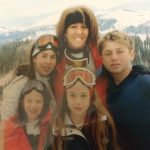 Where to stay
Each winter, my family and my twin sister's family would rent a place together as we are all very close. We've done both hotels and condos in Park City and the Canyons, so it just depends on the size of your group. If you are traveling with another family, I would likely recommend a condo through Airbnb/Vrbo as it tends to be the more cost-effective and flexible route.
I do recommend staying as close to the mountain as possible because putting your ski/snowboard equipment into a shuttle or rented vehicle just tacks on time when heading out in the morning. The places listed below are some of our favorites, and these are all in Park City. If you prefer, you can also stay in Deer Valley, which is a short ride away. Keep in mind that Deer Valley does not allow snowboarders, so if you do have one in your group, you would want to steer clear.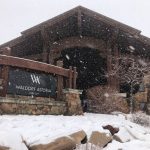 Photo by Waldorf Park City
Fun Fact: HaveUHeard that Canyons, Park City, and Deer Valley are all owned by Vail Resorts in Colorado?
What if You Don't Ski?
After many years of being a decent skier, I had an incident where I tore my ACL and I could not gather the courage or bravery to get back up. My sister could never get the hang of skiing, so lucky for me, I have an off-the-mountain buddy.
Though we might not be spending the trip "shredding the gnar" as the kids would call it, we've had so much fun taking up adventures of our own.
Snowshoeing: This was a great time! We booked with All Seasons Adventures, and they provided all the equipment and offered a guide if we wanted one.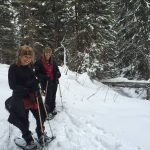 Shopping: Main Street has a variety of shops and restaurants. Naturally, a great place to spend the day!
Spa Day: We decided to be fancy one day and get a massage at The Spa at Hotel Park City. I definitely recommend booking in advance because massages are quite popular (especially for those who have actually been using their muscles on the mountain all day).
Tubing: We took the whole family one day after the ski lifts closed over to go tubing at Woodward Park  (formerly Gorgoza Park). Each session is about two hours, and it's so much fun! Such a treat for the whole family – adults included. They do sell snacks and beverages on-site, so if you wanted some liquid courage, you could certainly find some.
Whiskey Distillery: Ever seen High West Whiskey in the grocery stores? Turns out it actually is from Park City. We went over to High West Distillery Saloon for lunch and the food was amazing. Their drinks are absolutely incredible, and I was never a whiskey person before this visit. Now, I keep a bottle on my bar cart at all times, because some nights just call for an Old Fashioned, right?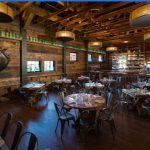 Photo by High West Distillery
Park City Pro Tip: If you happen to be in Park City on Christmas Eve, make sure you head to the base of the mountain to watch as Santa and his helpers ski down with lights! The Payday Lift has the best views to watch and they usually have the Christmas tree up there too.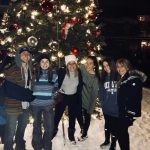 Where to Eat
Since we usually rent a condo when we are in Park City, we typically only dine out for lunch and dinner. Those that are on the mountains grab a quick bite at any of the locations at the base of the mountain or at mid-mountain. Everything is quite good, but really they are just looking for some time to warm up.
As for dinner, Main Street is home to some great restaurants! I would definitely recommend making reservations somewhat ahead of time since the winter season can be quite busy. Some of the places I have loved are listed below. Three of them, Chimayo, Grappa, and Wahso, are part of the Bill White Restaurant Group.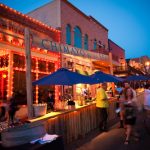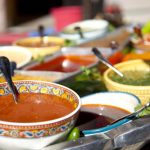 Photo by Chimayo 
Fun Fact: Did you know Park City is home to the Sundance Film Festival? It occurs every year in late January to early February.
For over 15 years, Park City felt like our winter home. There have been some times where a lot of the snow is man-made, but the resort did their best to keep at least half of the runs open. A majority of the time, conditions were absolutely amazing, or that's what my skiing family told me. In fact, I heard them say, "it really is some of the greatest snow on Earth."
Pass on these great tips, tell your friends and like us on Facebook, Instagram, Twitter, and Pinterest. Sign up for other great tips at haveuheard.